November 17, 2021
Personal Mention
Nadia Susanto, a senior at the Tepper School of Business and a 2020-22 Innovation Scholar at CMU's Swartz Center for Entrepreneurship, is turning her love of golf into a venture. Partnering with Michael Lim, Susanto has developed NoFores, a virtual reality application that enables golfers to study courses before they play them. Susanto was recently featured in Poets&Quants' For Undergrads "Most Disruptive Business School Startups of 2021." "As a student-athlete on the Carnegie Mellon women's golf team, I know how difficult it is to play a new golf course blind and without deep knowledge of it," Susanto said. "By having a technology that can help competitive golfers master a course before even playing it, it makes every course their home course advantage." Susanto is a three-time first-team All-University Athletic Association pick and a two-time All-Great Lakes Region selection. She placed 12th in the NCAA Division III Championships this past spring to help the Tartans to a second-place national finish, their highest standing in school history.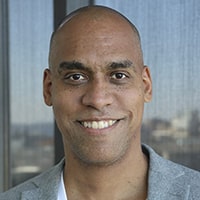 Matthew Johnson-Roberson, who earned a bachelor's degree in computer science from CMU in 2005 and was a member of Red Whittaker's  autonomous vehicle racing team, has been named the new director of the Robotic Institute, effective this January. Johnson-Roberson will be the Robotics Institute's sixth director as he succeeds Srinivasa Narasimhan, who has served as interim director since 2019, when Martial Hebert left his post as head of the institute to become dean of SCS. Johnson-Roberson is currently an associate professor of engineering in the University of Michigan's Department of Naval Architecture and Marine Engineering and the Department of Electrical Engineering and Computer Science. He co-directs the UM Ford Center for Autonomous Vehicles, and both founded and leads the Deep Robot Optical Perception Lab. Johnson-Roberson also co-founded Refraction AI, a delivery robotics company focusing on last-mile logistics. After graduating from CMU, Johnson-Roberson earned his Ph.D. at the University of Sydney. He completed a post-doctoral fellowship at the KTH Royal Institute of Technology's Centre for Autonomous Systems in Stockholm and a research fellowship at the University of Sydney's Australian Centre for Field Robotics. Johnson-Roberson joined the faculty at Michigan in 2013 and taught courses related to underwater vehicle design and autonomy, computer vision and self-driving cars. Find out more about Johnson-Roberson.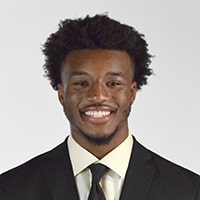 R.J. Holmes, a sophomore forward on the men's basketball team, tied the 64-year-old school record for most points in a game when he scored 43 in a 103-102 overtime win at La Roche University on November 10. Bill Soffa set the school record for the Tartans against Indiana University of Pennsylvania during the 1957-58 season. Holmes ended the night making 19-of-24 shots, including 2-of-2 from behind the three-point line. He also added a career-high 11 rebounds to record his first career double-double and added a career-best five assists. He was named the University Athletic Association Athlete of the Week and CMU's Student-Athlete of the Week for his achievement. Holmes is majoring in mechanical engineering. The Tartans host Oberlin College at 8 p.m. Tuesday, November 23.