November 17, 2021
News Briefs
Come Together, Tuesday, Nov. 30, for Giving CMU Day
Mark your calendar for Tuesday, November 30, when Tartans worldwide unite for the seventh annual Giving CMU Day! Show your Carnegie Mellon pride and join the global CMU community by making a gift that will empower students to change the world. This year's day of giving will combine an online campaign along with Plaid Palooza TO GO for students, happening November 30 from 8 to 10 a.m. ET at the Cohon University Center and the Tepper Quad.  
There are a number of ways to make the most of your gift:
Four students who make a gift to any university fund from 8 a.m. ET until midnight ET on November 30 will be entered into a random drawing to have an additional $500 directed to the fund they supported.

The Office of the President is matching gifts 1:1 for students. Part-time students qualify. Double your gift of $5-$250 to any CMU fund.

Help passion projects become reality by supporting crowdfunding opportunities throughout November.
Additional challenges and matches will be announced on November 29.
Visit givingcmuday.cmu.edu to make your gift, become an ambassador and check out progress on the day! Follow @carnegiemellonalumni on Instagram for updates, pop-up giveaways and more!
Meet With the Provost Today

Provost Jim Garrett will continue to host office hours for students, faculty and staff today, Thursday, November 18, from 3 - 4:30 p.m. in CCR East in Warner Hall. Appointments will be made in person on a first-come, first-served basis. Provost Garrett welcomes you to use this time as an opportunity to tell him what's on your mind, and share your experiences, ideas and aspirations for Carnegie Mellon.
Three New Trustees Elected to CMU Board
Carnegie Mellon University's Board of Trustees unanimously elected three new members during its November 4 meeting: Darryl F. Britt, Nathalie Cowan and Sam Reiman. Britt is a 1982 graduate of the Mellon College of Science and a 1990 graduate of the Tepper School of Business, and Reiman is a 2004 graduate of the Heinz College of Information Systems and Public Policy. Cowan is the parent of a current School of Computer Science student.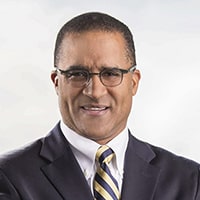 Darryl Britt is the founder and president of Apprio, Inc., a provider of specialized technology solutions within federal and commercial health care. Under his leadership, Apprio has experienced significant growth, leading to recognition as one of the fastest-growing companies according to Inc. Magazine, the Washington Business Journal and Deloitte Consulting. Apprio developed the federal government's Disaster Medical Information Suite, an electronic health record and situational awareness solution used to manage medical care during federal disasters and designated national security events.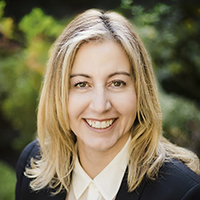 Nathalie Cowan holds a degree in business administration and management from Boston University, and pursued a master's degree in environmental science at San Jose State University from 1998-2001. She is the founder and president of Abergel Homes, which works with architects, engineers and contractors to bring a new type of technology-enabled, smart, ecologically sensitive luxury homes to the Silicon Valley. Her previous roles have included founding Century Homes Capital in 2012, where she first developed the concept of the customized smart-tech home.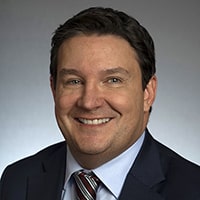 Sam Reiman is director of the $3 billion Richard King Mellon Foundation, Southwestern Pennsylvania's largest philanthropy and one of the 50 largest in the world. Reiman was named director of the foundation in January 2019 and was elected to its board of trustees in June 2020. He leads the foundation's long-term strategic planning and its annual grantmaking program of more than $130 million. The Richard King Mellon Foundation has long been one of CMU's most generous supporters. Since the 1960s the foundation had provided early funding for initiatives that have proved to be among the most important to the university. These include major investments in research and education in public policy, computer science, life sciences, energy and next-generation manufacturing. 
Learn more about the new trustees.
Bronze Scotty Sculpture Installed in Merson Courtyard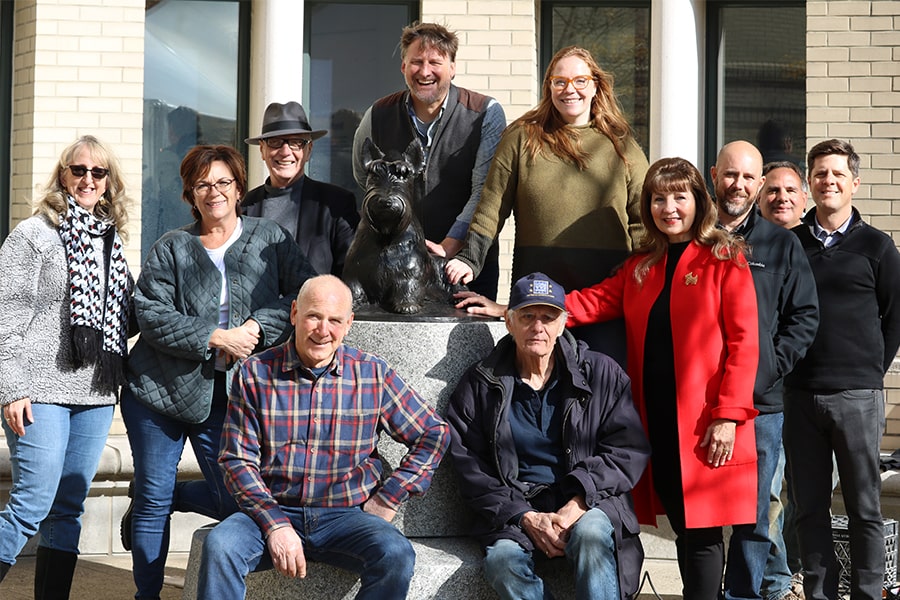 The committee members who worked to bring the vision to life posed for one of the first photos with the new Scotty statue. Standing (l-r): Carole Panno, Sue Layton, Don Carter, Bob Reppe, Jenn Rogers, Kathy Dax, Jamison Fielding, Fred "Corky" Donatelli and Brian James. Seated (l-r): Larry Welker and Ray Kaskey. (Not pictured: Marcia Gerwig)

If you've walked near the Cohon University Center recently, you may have noticed there's a new Scotty in town. A bronze sculpture of Carnegie Mellon's beloved mascot, the Scottish terrier, was installed in the Merson Courtyard on Friday, November 12.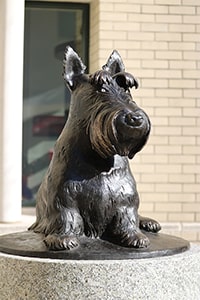 Kathy Sabec Dax, a College of Fine Arts alumna who provided the funds for the project with her late husband, College of Engineering alumnus F. Robert Dax, hopes it will encourage traditions, interaction and photographs similar to Penn State's limestone Nittany Lion Shrine and Pitt's bronze panther statue.
The Scottish terrier was sculpted by College of Fine arts alumnus Ray Kaskey, who also created the architectural sculptures for the World War II Memorial on the Mall in Washington, D.C.; the famed Portlandia at City Hall in Portland, Oregon; and the Art Rooney statue outside Heinz Field in Pittsburgh.
A proper unveiling is planned for Spring Carnival 2022, when more Tartans will be able to participate in the celebration.
Four CMU Teams to Compete in NCAA Post-Season Play this Weekend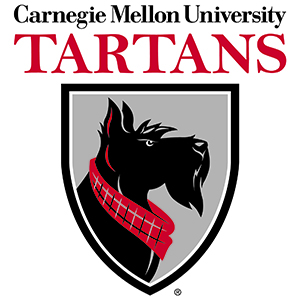 Carnegie Mellon's men's and women's cross-country teams, its women's soccer team and its football team will be competing in NCAA post-season play this weekend.
The cross-country teams will be competing in the NCAA Division III Championship meets. By virtue of winning its third straight Mid-Atlantic Regional Championship last Saturday, the men's cross country team automatically qualified for the national meet at Tom Sawyer State Park in Louisville, Kentucky, this Saturday, November 20. It marks the Tartans' seventh straight team appearance at the championships and 14th in the last 15 years. Graduate student Matt Karee and senior Michael OBroin are the team's top two runners.  
The women's cross-country team placed third in last Saturday's Mid-Atlantic Regional and received an at-large berth to the national meet this Saturday, which also will be held at Tom Sawyer State Park. Freshman Cora Marcet led the Tartans with a 14th-place finish at the regional meet. This will be the Tartans' fourth-straight appearance at the championship meet.
The women's soccer team has advanced to the NCAA Division III sectional semifinals with a pair of victories last weekend. The Tartans (13-5-1) defeated Trine University, 2-1 in overtime, before knocking off McDaniel College, 2-0, last Sunday. The Tartans have advanced to the sectional round for the sixth time in eight playoff appearances and will play at MIT at 1:30 p.m. Saturday.
And last but not least, the football team received an automatic bid to the NCAA Division III Playoffs with a 24-6 Presidents' Athletic Conference-clinching win over Case Western Reserve University last Saturday. The Tartans will travel to Naperville, Illinois, to take on top-seeded North Central College at 12 p.m. Saturday.
Football Update: Friday, November 19: Through Carnegie Mellon's required weekly testing program for varsity athletes, it was discovered that several members of the football team tested positive for COVID-19. To protect the health and welfare of all involved, the team has chosen to withdraw from the 2021 NCAA Division III Football Championship first round game against North Central College on Saturday, November 20. The game will be declared a no contest.
"We are devastated that we will not have the opportunity to compete in the NCAA playoffs. Our team had a remarkable season, and they earned the privilege to compete at the highest level. While we won't be able to play, this does nothing to diminish the accomplishments of each and every member of our program," said Director of Athletics Josh Centor. "Our commitment has always been, and will always be, to prioritize the health and safety of our students and the broader community."
Learn more about the Tartans playoff teams.
Employee Resource Groups are Sponsoring a Winter Necessity Clothing Drive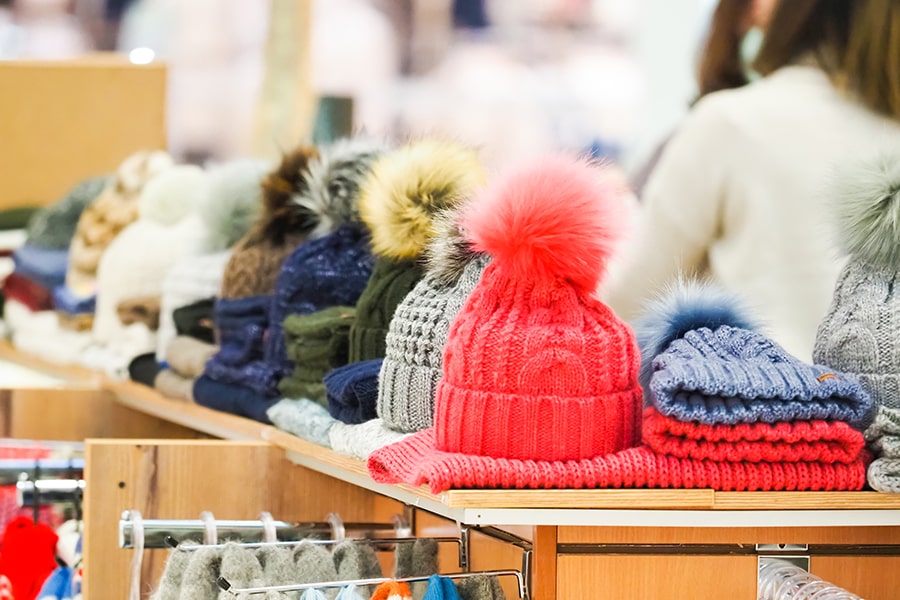 Carnegie Mellon's employee resource groups are sponsoring a Winter Necessity Clothing Drive to collect new hats, gloves, socks and undergarments for Familylinks, a social service organization based in East Liberty.
Donations for men, women and children are being accepted on campus from 8 a.m. – 5 p.m., December 1-2 in the Cohon University Center's Wean Commons, outside of the Connan Room. Thirty-minute free parking is available in the East Campus Garage. You can also donate online by purchasing items by November 29 from the Clothing Drive Wishlist.
Questions? Contact Darrell Baltimore at dbaltimo@andrew.cmu.edu or 412-268-5304. Find out more about the drive and employee resource groups.
CMU Police, SLICE Seek Your Help in Supporting Toys for Tots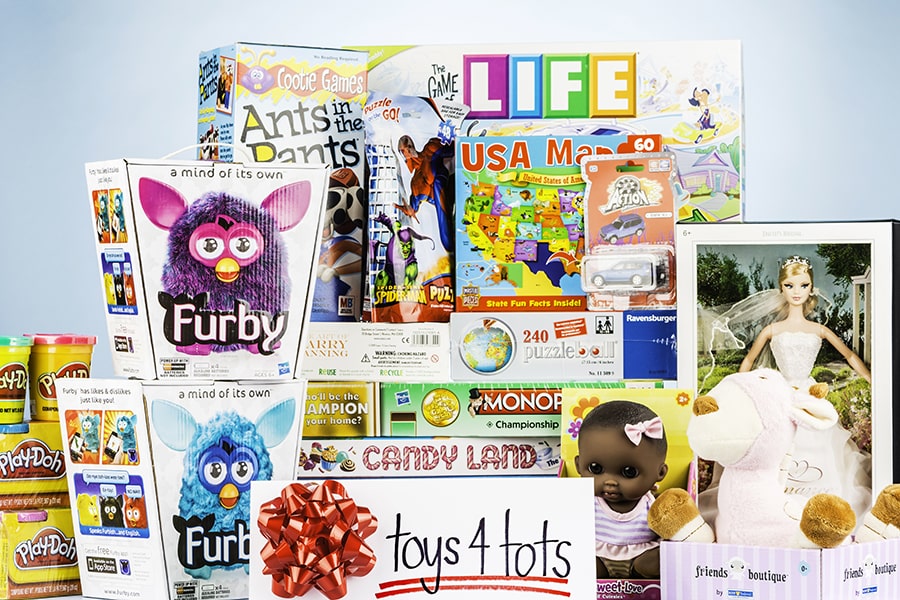 Give a toy and bring some joy this holiday season!
Carnegie Mellon Police and the Office of Student Leadership, Involvement and Civic Engagement (SLICE) are once again asking for your help as partners supporting the U.S. Marine Corps' Toys for Tots program. The program collects new, unwrapped toys and distributes them as Christmas gifts to less fortunate children in the local area.
You can help by purchasing a toy from the Amazon Wish List at tinyurl.com/cmuwishlist and dropping it off unwrapped at several locations on campus. Donations are being accepted through Friday, December 10.
Drop-off location are:
CMU Police Station, 4551 Filmore Street;
CMU Police Community Resource Office, Tepper Quad 2201;
Hunt Library, front entrance;
Alumni House;
SLICE Office, Cohon University Center;
Hamburg Hall, front entrance lobby;
CyLab, second floor Collaborative Innovation Center;
Enrollment Services, Warner Hall;
SEI, main entrance lobby;
Mellon Institute, Bellefield Street entrance lobby; and
NREC lobby.
You can also purchase toys from the Amazon wishlist and have them delivered directly to the CMU Police Department at 4551 Filmore, Street, Pittsburgh, PA. 15213.
Questions? Send email to atwade@andrew.cmu.edu or mvillase@andrew.cmu.edu.
CTTEC Seeks Grad Students for its Inaugural Fellows Program
The Center for Technology Transfer and Enterprise Creation (CTTEC) is looking for the inaugural cohort for its new CTTEC Fellows Program. This new program is an exciting opportunity for CMU graduate students to gain exposure to the process of commercialization of academic technology.
On a part-time basis, the fellows will assess the commercial viability of innovative university technologies and aid in the process of moving research from the bench to the outside world. This will enable CTTEC to provide faster and more thorough feedback to innovators while giving the fellows a chance to expand their resume and build skills in technology commercialization and intellectual property protection. 
Applications for the 2022 CTTEC Fellows Program will be accepted through Monday November 29. Applicants must submit a resume (no longer than two pages), along with a one-page cover letter describing your interest and potential fit in the program, to innovation@cmu.edu, attention Meghan Hayes. PDFs preferred.  Selected candidates will be invited for an interview.
 Questions? Send email to Meghan Hayes at meghanh@cmu.edu.
Who's New at CMU?
Carnegie Mellon welcomes the following new staff members this week.
Willesha Miller, Admissions/Financial Aid Coordinator (School/College), Heinz General & Administrative;
Beverly Gorman, Campus Police Officer, University Police;
Qi Duan, Research Associate, Institute for Software Research;
Lucas Gida, Campus Police Officer, University Police;
Brandon Riddle, Campus Police Officer, University Police;
Charlene Covington, Executive Education Enrollment & Marketing Manager, Tepper School of Business;
Chelsea Pujol, Executive Education Program Manager, Tepper School of Business;
Katelyn Haas-Conrad, Assistant Director for Partnerships, College of Engineering Dean's Office;
Matthew Keating, Assistant Vice President, HR Technology & Service, HR Operations;
Samuel Naumick, Administrative and Communications Coordinator, Neuroscience Institute;
Mev Howison, Temporary Employment Service, HR Operations;
Ritabrata Ray, Research Associate III, Electrical & Computer Engineering; and
Polycarp Laurent, Data Center Engineer, Rwanda - ICT.