November 10, 2021
Personal Mention
Katie Whitehead, associate professor of chemical engineering, is at the forefront of innovation when it comes to drug delivery methods. She spoke at the annual TED conference in Monterrey, California, and recently sat down with NPR's TED Radio Hour host Manoush Zomorodi to further explain lipid nanoparticles and how RNA drugs are revolutionizing modern medicine. "A drug delivery scientist wants to make sure that when we take any kind of medication, it goes to the right place inside of our bodies, and it does that without causing toxicity or negative effects in places that it shouldn't," Whitehead said. "So, one of the things we work on in my lab is to enable the use of brand-new drug technologies." Whitehead's award-winning research has discovered ways to genetically engineer human cells in breast milk for infant disease therapy, uncovered a path for the oral delivery of insulin, and pioneered RNA drug delivery techniques that will enable a new wave of treatments for nearly every known disease. During her TED Talk, she explained how mRNA technology seemingly burst onto the scene as scientists raced to develop a vaccine to slow the spread of COVID-19. While many believe the technology was created and implemented overnight, Whitehead shared that researchers have been working for years to get to the point where mRNA delivery methods could be used quickly in the case of an emergency. Learn more about Whitehead.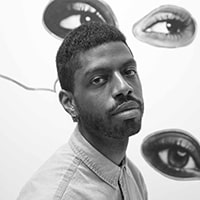 School of Art Professor Devan Shimoyama's work is part of the exhibition "Textures," on view at the Kent State University Museum through August 7, 2022. "Textures" synthesizes research in history, fashion, art and visual culture to reassess the "hair story" of people of African descent. Long a fraught topic for African Americans and others in the diaspora, here Black hair is addressed by artists, barbers and activists in both its historical perceptions and its ramifications for self and society today. Combs, products and implements from the collection of hair pioneer Willie Morrow are paired with masterworks of artists including James Van Der Zee, Sonya Clark, Lorna Simpson, Mary Sibande and Zanele Muholi. Exploring topics such as the preferential treatment of straight hair, the social hierarchies of skin, and the power and politics of display, "Textures" is a landmark exploration of Black hair and its important, complex place in the history of African American life and culture. Shimoyama has exhibited throughout the United States, including at De Buck Gallery, Lesley Heller Gallery, and Kravets Wehby Gallery in New York; Samuel Freeman Gallery and Zevitas Marcus Gallery in Los Angeles; and internationally at Frieze London and in Realities in Contemporary Video Art at the Fondation des Etats Unis in Paris. Shimoyama has been featured in The Los Angeles Times, The New York Times and New American Paintings, among others.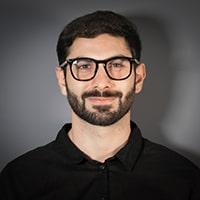 Rami Ariss, a Ph.D. candidate in civil and environmental engineering, has been awarded the Julia and Michael Ellegood Strategic Doctoral Fellowship to support his research. "This award will support my doctoral pursuit of solving energy-transportation problems to move toward a sustainable, reliable and equitable future where interdependencies in civil systems help address climate change," Ariss said. Advised by professor Matteo Pozzi, Ariss' research looks to identify opportunities to improve controls and planning decisions that are complicated by interdependencies between civil systems. His research explores applications of sequential decision making, reinforcement learning and optimization methods to contemporary energy-transportation problems. In particular, he develops co-optimal fleet design and route planning for electric delivery vehicles providing vehicle-to-grid services, electric vehicle policies operating across energy and transportation markets, and controls for multi-agent electric bus fleets for equitable ridepooling. This fellowship was established with the generosity of Michael (ENG '60) and Julia Ellegood in 2008 and targets research where more traditional funding sources may not yet be available.