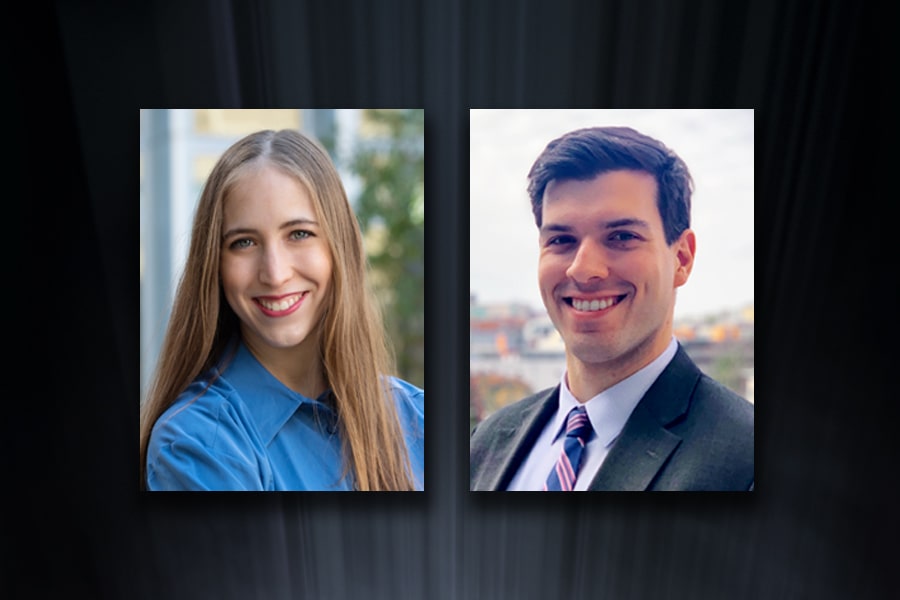 May 18, 2021
Bittersweet New Beginnings on Horizon for Class of 2021
By Kelly Saavedra ksaavedra(through)cmu.edu
When student speakers Cristina Pullen and Frank Avino take the podium at Carnegie Mellon University's 123rd Commencement May 22-23, they'll acknowledge ongoing societal challenges and invite their fellow graduates to face the future with hope and confidence.
"To me, a CMU degree symbolizes two things: you're smart and capable. How will you use the knowledge you've earned to make an impact?" said Pullen, who will speak to undergraduates during Sunday's ceremony for bachelor's degree candidates. She will graduate with Dean's List High Honors as she receives her bachelor's degree in professional writing with an additional major in international relations and politics.
Pullen will join Salesforce as a full-time technical writer in July. Her dream is to one day work in education.
"I'm really passionate about finding new ways to learn things. So, if I could turn that passion into something that makes education more accessible, I believe that I could really make a difference in people's lives," she said.
"How will you use the knowledge you've gained to make an impact?"
~ Cristina Pullen
Pullen is already missing her friends, her professors and even the old-fashioned clock on the Cut. While she isn't convinced the clock actually works, there's no denying four years have gone by and that she's made wonderful memories during that time.
"The two in-person Spring Carnivals I participated in were some of my best memories on campus. Being in Delta Gamma, we'd spend all semester preparing to build and destroy a booth in three days, and I made some very meaningful connections under the fresh smell of wood and sounds of electronic dance music and power drills," she said.
Pullen ultimately believes her Commencement speech will mean different things to different people, and that is intentional on her part.
"We've had a really tough time during the pandemic. All I really want is for people to take away a newfound sense of hope for the future, and maybe some inspiration that will lead them to do something good for someone else," she said.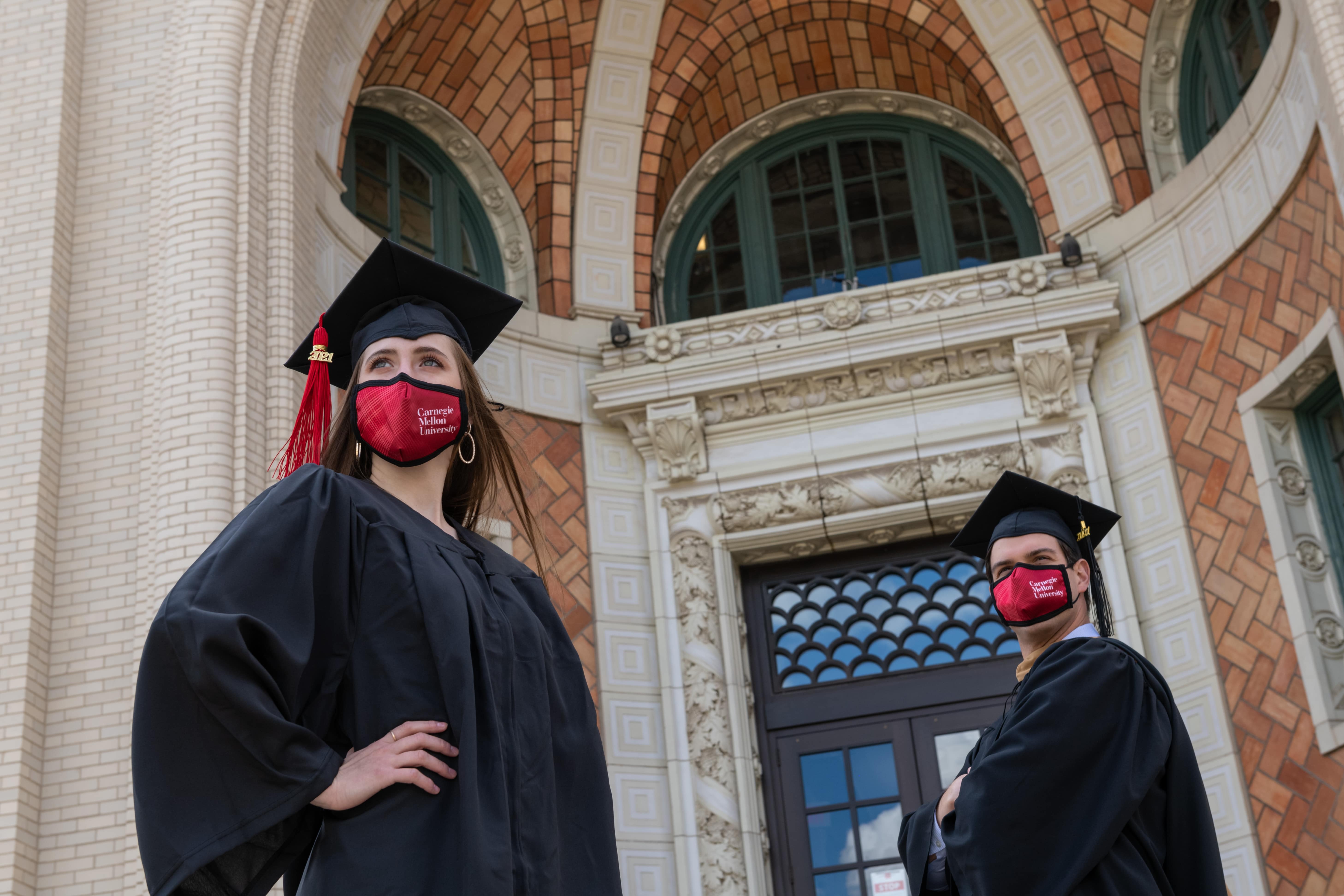 Avino, who will receive his MBA from the Tepper School of Business, is overjoyed to be speaking in person to master's and doctoral degree candidates during Saturday's ceremony. 
"I believe a community celebration will give us a cathartic moment together as a class to recognize the accomplishments we have earned, acknowledge the challenges we have endured and celebrate the opportunities we now hold," he said.
Avino wants to validate the gamut of emotions his fellow students may be feeling as they walk into Gesling Stadium — from their joy in having completed an important chapter in their lives, to their grief in having had to make many sacrifices during an extraordinary time, to the trauma from any pain and loss they've endured, to the hope that their futures will be bright.
"I want us to believe in our ability to make a difference."
~ Frank Avino
"I want us to believe in our ability to make a difference in the fight against enormous problems like racism. I want us to feel that, as we walk out into the world, we are not alone if we struggle or feel pain — we have family members, friends and fellow alumni we can trust and ask for help," he said.
Avino will join Deloitte Consulting in August, where he plans to use the leadership and business skills he acquired at CMU to advise organizations whose products and services are improving and saving lives. While he is sad to be leaving CMU, he is also excited to be graduating at a time when the world appears to be at a major turning point. 
"I believe my leadership development experiences at CMU will empower me to make a difference in the lives of others," he said.
Likewise for Pullen, graduation is bittersweet and filled with competing emotions. But gratitude wins the day. 
"Mostly, I feel thankful," she said. "Thankful for CMU, and for the people who challenged me, supported me and made me feel like anything was possible on this campus."