May 26, 2021
Personal Mention
Michael Young will join the Mellon College of Science (MCS) as its first associate dean for Diversity, Equity and Inclusion (DEI) on July 1. Young will foster a diverse and inclusive community and will work closely with department heads and MCS leadership to implement DEI-focused initiatives, programs and practices at the department and college level. "Michael joining MCS as associate dean for DEI is a turning point for the college. We as a community are making an invested, long-term commitment to confront privilege, prejudice, discrimination, bias and racial injustice," said Glen de Vries Dean Rebecca Doerge. "A known change-maker, Michael has the right knowledge and experience to guide the college to become a more welcoming and supportive place to work and learn." Currently an associate professor of mathematics at Iowa State University, Young earned his Ph.D. in mathematical sciences at CMU in 2008 and has maintained a close relationship with the university as an instructor in CMU's Summer Undergraduate Applied Mathematics Institute and Summer Academy for Math and Sciences. Throughout his career, Young has started a number of nationwide initiatives and held several leadership roles geared toward addressing race and inequity in education. He founded the Center for Minorities in the Mathematical Sciences and the Mathematics Enrichment through Diversity and Learning (MEDAL) Organization. MEDAL provides diversity training and professional development to teachers and faculty as well as tutoring and mentoring services through the United Negro College Fund's STEM Scholar Program and through CMU's Tartan Scholars Program. Learn more about Young.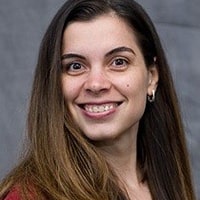 Maria Florina "Nina" Balcan recently received the inaugural Cadence Design Systems Chair in Computer Science for the impact her work has had in her departments and across Carnegie Mellon. Balcan, a professor in the School of Computer Science's Machine Learning and Computer Science departments, was described as a passionate serial innovator whose work touched many aspects of machine learning. Her research focuses on learning theories, artificial intelligence, algorithmic economics, game theory and optimization. After earning bachelor's and master's degrees in computer science from the University of Bucharest, Balcan came to CMU and completed her Ph.D. in 2008. She returned to the university six years later to become a professor. "The most remarkable thing about Nina's professional achievements is her research. It is distinguished by both its breadth and rigor," said Roni Rosenfeld, head of the Machine Learning Department. "She's made contributions to just about all of the disciplines of machine learning." Learn more about Balcan.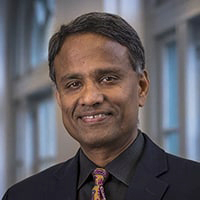 Ramayya Krishnan, dean of the Heinz College of Information Systems and Public Policy, recently joined leaders in industry, academia and government to release a report by the Atlantic Council's Commission on Geopolitical Impacts of New Technologies and Data. In his role as a commissioner of the Atlantic Council's GeoTech Center, Dean Krishnan lent his expertise to the development of a set of practical recommendations to ensure the trustworthiness and resiliency of technological supply chains and infrastructure, to characterize the future of work in the age of automation, and to promote international cooperation in the areas of data and technology. This work is the culmination of over a year of bipartisan collaboration. On Wednesday, May 26, Dean Krishnan appeared on a panel with other commissioners from government and industry to discuss the commission's main findings and outline concrete steps for further action in both the public and private sectors. Learn more about the Atlantic Council's GeoTech Commission.