May 12, 2021
Personal Mention
Rebecca Nugent has been named head of the Department of Statistics & Data Science, effective June 15. She succeeds Christopher Genovese, who has served as department head since 2014. Nugent has served as associate department head since 2017 and director or co-director of undergraduate studies since 2016. She is the founding director of the department's Corporate Capstone Program and has provided leadership for a number of other initiatives, including the Carnegie Mellon Sports Analytics Center and Women in Data Science Pittsburgh, as well as the launch of Advanced Analytics Executive Education programs through CMU's Tepper School of Business. Numerous organizations have recognized Nugent for her commitment to and innovation in training and education. The National Academies of Sciences, Engineering and Medicine  named her video, "Personalized Learning Environments for Student-Centric STEM," a winner of its 2020 Big Ideas competition for the future of higher education. "Rebecca is a force of nature — but in a good way!" said Richard Scheines, Bess Family Dean of the Dietrich College. "She has become a national leader in data science education, sports analytics, and promoting opportunities for women in data science and technical fields more generally." Learn more about Nugent.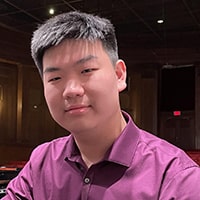 Matthew Tao, a sophomore piano performance major studying with Frederic Chiu, was recently named a winner of the Pittsburgh Concert Society's Young Artist Auditions, among a number of high school students in the Music Preparatory School. Tao and the other winners will receive a scholarship and a performance opportunity in a concert hosted by the Pittsburgh Concert Society. Tao began playing piano again four years ago at Peabody Preparatory (Institute of Johns Hopkins) after serious wrist injuries and a few years without practicing. Shortly after he started playing piano once more, he performed in the Peabody Signature Recital Series and was nominated to play in the Vella Silver Recital. He has won several competitions, including events at the MSMTA Spring Festival and the Miriam Gottlieb Memorial Piano Competition. Tao will perform a recital May 14.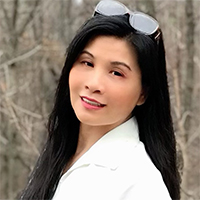 Sue-mei Wu, a teaching professor of Chinese Studies in the Department of Modern Languages, successfully organized and led the Chinese Language Teachers Association (CLTA) Virtual Conference April 8-18, which attracted around 500 registrants and over 200 presentations on Chinese language and culture education. Wu is serving as the executive director of CLTA through 2023. It is the premier association for Chinese language teachers in the United States. In her role as executive director of CLTA, Wu has ensured its smooth and successful development during the challenges of the COVID-19 pandemic and brought the CLTA headquarters to CMU's Department of Modern Languages. With her devotion and leadership nationally and internationally, she has had a substantial positive impact on language teaching and learning. Learn more about Sue-mei Wu.