March 24, 2021
Personal Mention
Edward Barr, a communications professor in the Master of Science in Computational Finance (MSCF) program, has authored a new book, "101 Tips for Improving Your Business Communication." The book contains business communication information that has been accumulated over his many years of business experience and teaching. Barr has 26 years of teaching experience at CMU, including 10 years at the Heinz College and nearly five years in the MSCF program. He has taught business communication, professional writing, presentation skills and negotiation, and has instructed students and business professionals in many countries, including India, China, Mexico, Panama, London, Amsterdam and Kazakhstan. Barr was chief marketing officer at iCarnegie, a CMU spinoff, and vice president of marketing for the Allegheny Health, Education and Research Foundation's Allegheny University Medical Practices. He was director of corporate communications at the Pittsburgh Mercy Health System.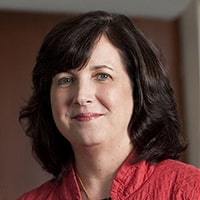 Linda Argote, senior associate dean for faculty and research at the Tepper School of Business, has been awarded the Thomas Lord Professorship in Organizational Behavior and Theory. The professorship is one of seven Thomas Lord professorships that were established in 1996 through the LORD Corporation and the estate of Thomas Lord. The purpose is to honor educators whose work profoundly impacts Carnegie Mellon, their academic fields and society. Argote is a pioneer and influential scholar in the field of organizational learning. In fact, she is the most cited of all faculty at the Tepper School. She has over 37,000 citations according to Google Scholar, which makes her the most cited faculty member on all metrics. "I am honored to receive a Thomas Lord Professorship and to join such a distinguished group of Lord professors at CMU that includes Jim Garrett and Dennis Epple," Argote said during her remarks at the honorary reception. "I would like to acknowledge the important contributions of my coauthors and thank them for their collegiality on our collaborative journeys." Learn more about Argote.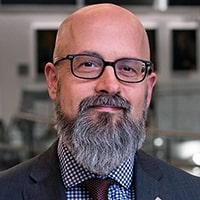 Christopher Sleet has received the H.J. Heinz Professorship of Economics, which was established in 1977 by the Heinz family and the Howard Heinz Endowment (now the Heinz Endowments) to support an endowed professorship in the Graduate School of Industrial Administration, now the Tepper School of Business. The Heinz Endowments seeks to help the Pittsburgh region thrive as a whole and just community, and through that work, to model solutions to major national and global challenges. Sleet is a leading expert in the study of macroeconomic policy. He has pushed the frontier on how we think about economic policy in environments where governments are limited on what they know, what they can do, and choose policies while thinking about their own re-election concerns. "It's a very great honor for me to receive the H.J. Heinz Chair in Economics," Sleet said during his remarks at the honorary reception. "The Heinz Family Foundation and the Heinz Endowments have a deep and special relationship with Carnegie Mellon. They've long supported scholarship and research here and I'm very grateful indeed that I am part of that." Learn more about Sleet.