June 03, 2021
Personal Mention
Bram Miller became the first Tartan to win two outdoor All-America awards in the same year at the NCAA Division III Track & Field Championships in Greensboro, North Carolina, this past weekend. Miller placed second in the shot put with a heave of 17.86 meters and seventh in the discus with a toss of 47.89 meters. He won the University Athletic Association championship in the shot put and discus in 2019 and was named the UAA outdoor field athlete of the year. He also won the shot put event at the 2019 UAA indoor event. A two-sport athlete, Miller was a starting offensive tackle on the football team. The Tartans' men's track and field team placed 16th, its highest finish in program history, at last week's NCAA outdoor championships. Joining Miller as All-Americans were Justin Kiefel (8th in the triple jump, 14.58 meters) and Andrew McGovern (6th in the 400 meters, 54.81 seconds). The four All-America citations were also the most in program history at the outdoor championships. Miller received his bachelor's degree in mechanical engineering last month. Learn more about Miller and the Tartans.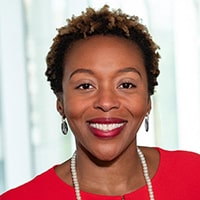 Rhonda Fischer, chief operating office at the Tepper School of Business, was honored for her accomplished career and for serving as a role model to young women at the Girl Scouts of Western Pennsylvania 2021 Awards of Distinction. Fischer, who received the award for business, was one of 10 women to receive the honor. Fischer, who earned her MBA at Emory University, joined the Tepper School two years ago after serving as chief operating officer for the East Lake Foundation in Atlanta. "This honor is incredibly special for me. As a newcomer to Pittsburgh, I'm humbled to receive an acknowledgement to my contributions to the Tepper School and CMU, and the work throughout my career," Fischer said. "I believe strongly that you should 'bloom where you're planted,' and I've worked hard in my two years in Pittsburgh to make an impact in all of the spaces that I occupy. The Girl Scouts are renowned for their leadership development of young girls and women, and to be recognized as a woman who exemplifies their values means the world." Fischer attributes her success to faith, family and friends. Learn more about Fischer.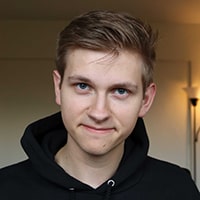 Max Mirho is the new Hacker-In-Residence at the Swartz Center for Entrepreneurship, where he will assist the center and startups with no-code tech tools for building websites and other entrepreneurial tools. Mirho, a recent CMU graduate, hosts a live show called EntrepreNerd on Twitch. He builds tiny startups every week, usually in under 90 minutes, to teach how entrepreneurship functions in the real world, and he does it all without technical skillsets or code. Mirho has spoken at over 50 universities and high school programs across the world in the past year and regularly mentors students on how to start their own companies. His goal is to democratize entrepreneurship for all, and make building projects and companies more accessible.