June 16, 2021
Personal Mention
Jodi Forlizzi has been named the inaugural associate dean of diversity, equity and inclusion in the School of Computer Science. "I'm trained as a designer, and many systemic design practices apply to this work," said Forlizzi, the Charles M. Geschke Director of the Human-Computer Interaction Institute since 2017 and faculty since 2000. "We can start by making small changes that could have great impact." Forlizzi helped initiate some of those changes in her work as the diversity, equity and inclusion lead for the school. Under her guidance, SCS has started documenting important processes including those for hiring, onboarding, offboarding, reviews, promotions, award and committee selections. The school has also gathered and centralized outreach activities to better coordinate and update them as needed. Forlizzi has also led the charge to create a Broadening Participation in Computing Plan and expand the number of GEM fellowships to increase the participation of underrepresented groups at graduate levels in engineering and science. "We've been chipping away at it steadily, but DEI work is slow. It's incremental, and sometimes it takes a long time for any one action to have an impact," she said. Find out more about Forlizzi.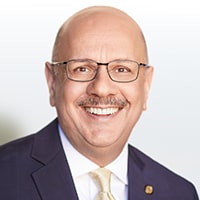 Carnegie Mellon President Farnam Jahanian will be a guest on TechCrunch's City Spotlight: Pittsburgh from 2:40 to 3:10 p.m. on Tuesday, June 29. President Jahanian will be speaking about CMU's cutting-edge robotics and automation research and how it's keeping innovative startups in Pittsburgh. TechCrunch, the online news site focusing on high tech and startup companies, has been shining its spotlight on exciting startups and notable investors in key cities and regions. Previously, TechCrunch hosted events from Miami and Detroit. "Carnegie Mellon's decades-long leadership in research and education in AI and robotics has catalyzed an innovation ecosystem in the Pittsburgh region where entrepreneurship, creativity and placemaking intersect," Jahanian told TechCrunch. "These emerging technologies are changing the way we farm, enabling millions to learn a new language, leading the race to develop self-driving vehicles, and even going to the moon. We are committed to empowering citizens across Pittsburgh to take part in the economic benefits of these innovations as they continue to transform our world." TechCrunch Hardware Editor Brian Heater will be interviewing President Jahanian.  Register for the event.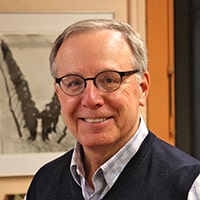 Steve Schlossman, professor of history, was part of a team that recently discovered the original 16th hole at Oakmont Country Club had been expunged from the legendary golf course. The course, established in 1903, is known for its integrity and continuity as an architectural site. Other than the lengthening of several holes to adapt to technological gains in golf equipment, golfers today walk nearly the same route as the course's creators, the father-son team of H.C. and W.C. Fownes. While working on a book, Schlossman — along with former Oakmont pro and 2017 USGA Bob Jones Award winner Bob Ford and longtime Oakmont member Barry Hackett — uncovered evidence that the owners built an entirely different 16th hole prior to Oakmont's first U.S. Open in 1927. Was the new No. 16 harder or easier than the old one? Read Schlossman's essay, "The Lost Hole of Oakmont," in the June/July 2021 edition of Pittsburgh Quarterly magazine to find out.