February 24, 2021
Marc De Graef Discusses His Musical Journey
By Kelly Saavedra ksaavedra(through)cmu.edu
Never judge a book by its cover, or a scientist for that matter.
Marc De Graef is a professor in CMU's College of Engineering known for his research in materials characterization, but when he's not in the lab he prefers to be playing the guitar.
De Graef was 15 years old when he started teaching himself how to play. During his senior year of high school, he joined a local bluegrass band. "We had a lot of fun playing on the streets of Antwerp," he said.
Later in college, De Graef began participating in a number of open mic nights. During his graduate studies, he met a professional musician who helped him further hone his craft, introducing him to Bach pieces, ragtime and fingerpicking style.
With bachelor's and master's degrees in physics from the University of Antwerp and a Ph.D. in physics from the Catholic University of Leuven in Belgium, De Graef couldn't help but notice how much mathematics relates to music.
"Music has patterns and ratios and frequencies, and there are very beauiful mathematical theories that completely mesh with the concept of music," De Graef said.
De Graef is one of several CMU faculty featured in the College of Engineering's Behind the Researcher video series, where you can learn more about this scientist's musical journey.
"Our faculty are not only brilliant and creative engineers, they are also incredibly talented at their personal passions," said Donna Sturgess, chief marketing officer of CMU's College of Engineering.
"The Behind the Researcher video series is an opportunity to share more about who our faculty are as people. For many of them, their hobbies and interests inform, inspire and enhance their work."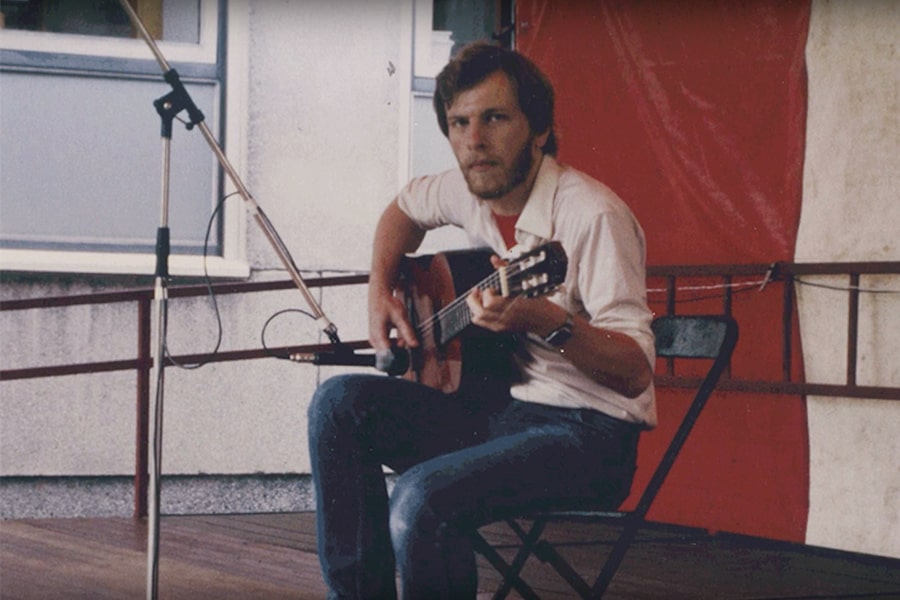 Marc De Graef is one of many CMU faculty who thrive at the intersection of art and science.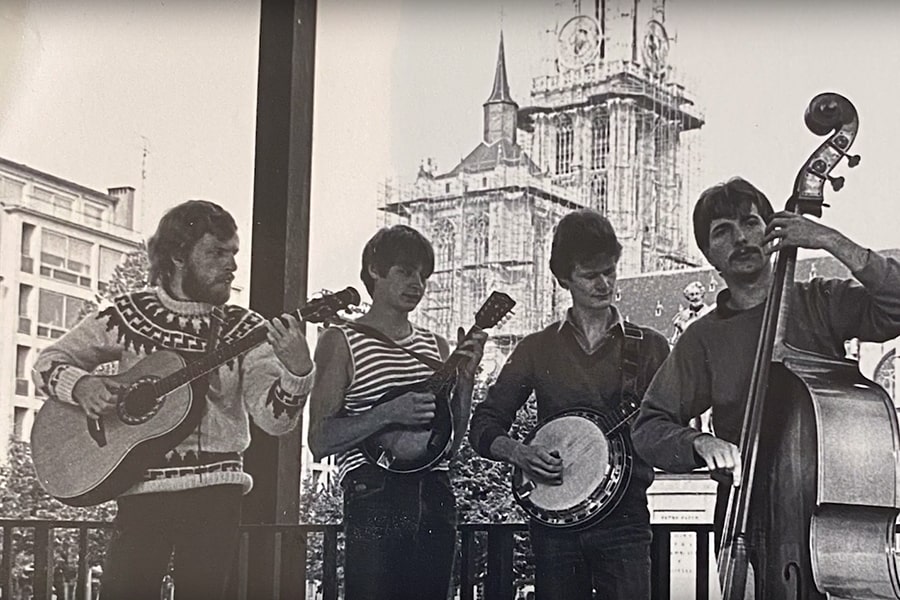 Marc De Graef enjoyed playing with a local bluegrass band on the streets of Antwerp during high school.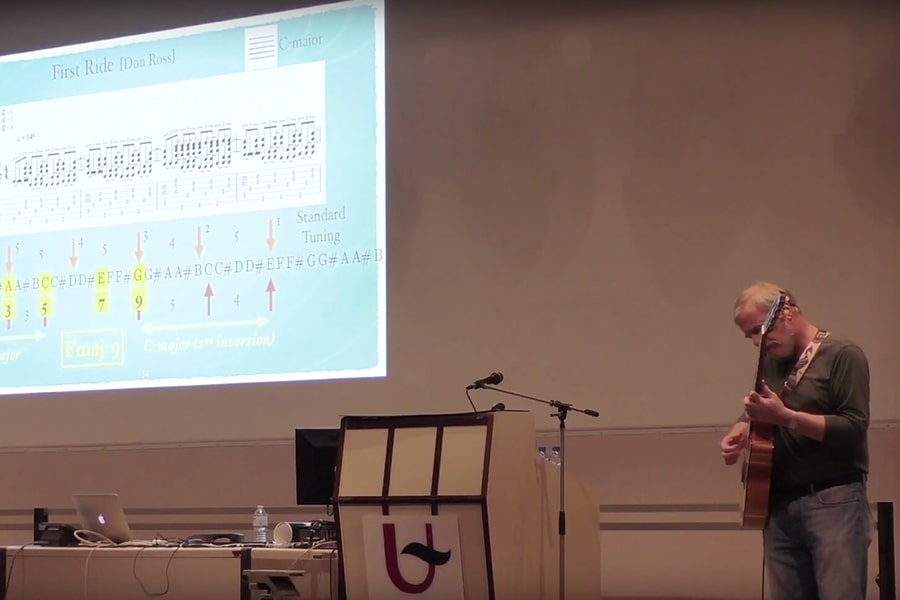 Marc De Graef demonstrates the relationship between math and music for his audience.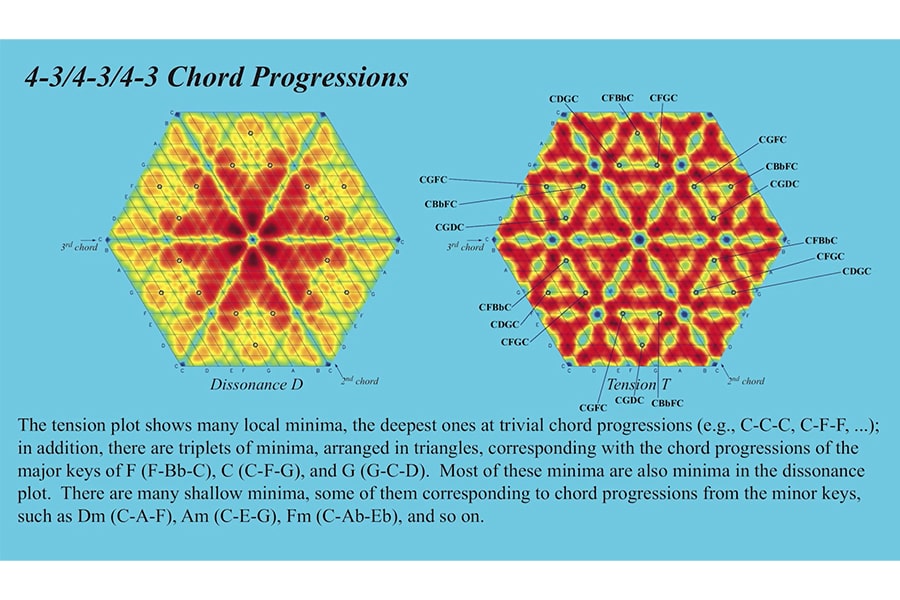 Marc De Graef uses the relationship between mathematics and music to model the progression of chords.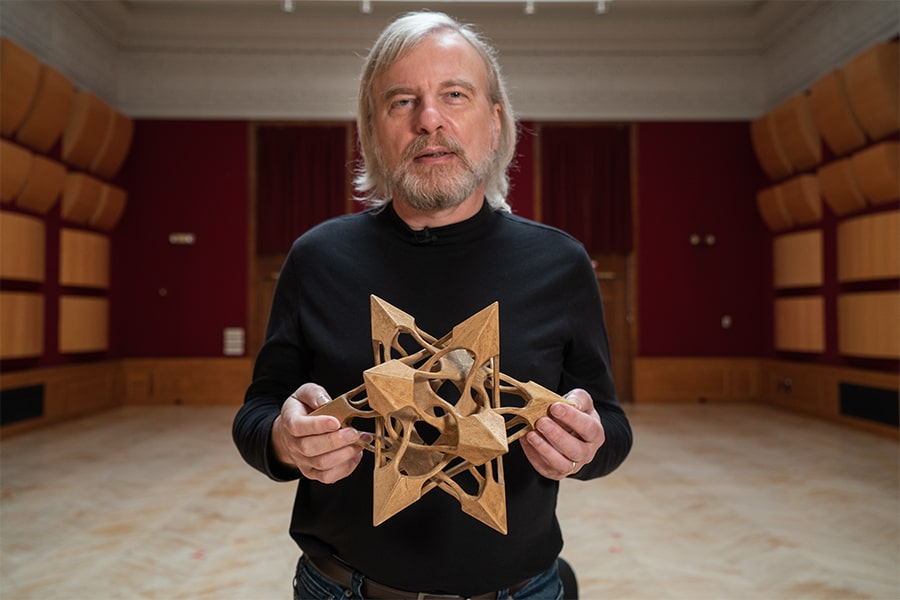 Marc De Graef also enjoys woodworking in his spare time.