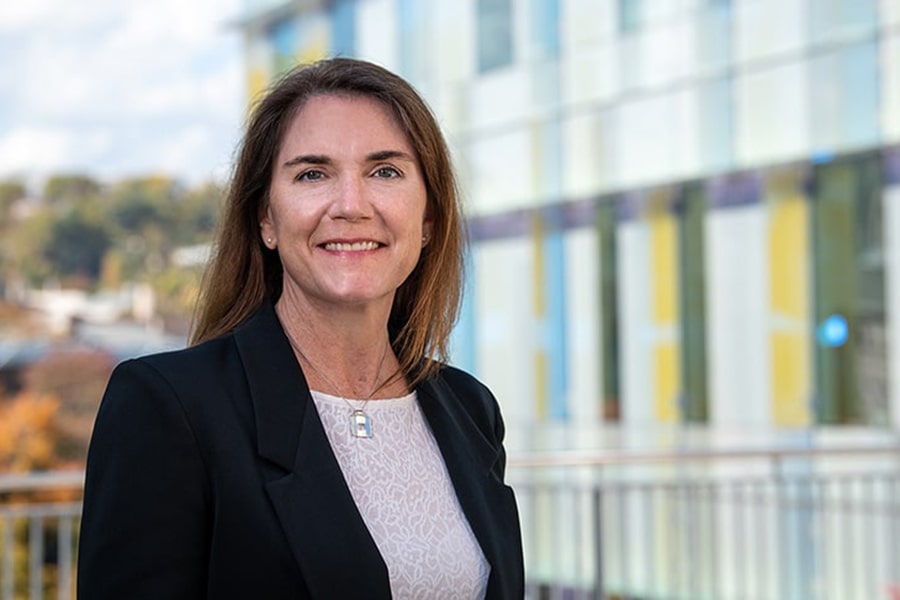 February 16, 2021
Personal Mention
Elizabeth Dickey has been named head of the Materials Science and Engineering (MSE) Department and the Teddy and Wilton Hawkins Distinguished Professor of MSE. Dickey comes to CMU after 10 years at North Carolina State University, where she served as associate department head and distinguished professor in the Department of Materials Science and Engineering, and director of the Center for Dielectrics and Piezoelectrics.  In her research, Dickey explores the functionality of material systems in which the physical properties of materials — their mechanical, electrical, and thermal properties — are governed by interfaces within the materials, such as the interface between grains in polycrystalline materials. This work has applications in industries ranging from energy storage and management to energy harvesting. Earlier in her career, she was a faculty member in the Department of Materials Science and Engineering at the Pennsylvania State University, where she also served as an associate director of the Materials Research Institute. Dickey earned her bachelor's degree in materials engineering from the University of Kentucky and her Ph.D. in materials science and engineering from Northwestern University. Learn more about Dickey.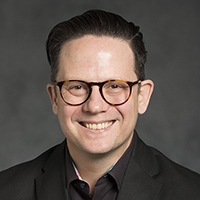 Heinz College Distinguished Service Professor Christopher Goranson was awarded a Public Interest Technology University Network (PIT-UN) Challenge grant to further support the critical new field of public interest technology. The Policy Innovation Lab, an initiative of the Heinz College, was awarded funding, building on last year's successful summer fellowship program and to continue development of open-access course materials. CMU joins 24 other colleges and universities across the country who received funding to continue their groundbreaking work in the expansion of this growing field. The Policy Innovation Lab and its fellowship program prepare graduate students to become public interest technologists by teaching them how to design and build government and nonprofit services using human-centered design, agile methodology and delivery for high-impact products, policies and services. Over the past couple years, students in the course have focused on challenges facing all levels of government across a variety of focused topic areas, including climate resiliency and smart cities. Learn more about Goranson.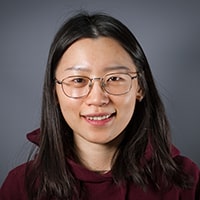 Ying Shi, a Ph.D. student in civil and environmental engineering, has been awarded the Bradford and Diane Smith Graduate Fellowship. Shi, who earned her undergraduate and master's degrees in bridge engineering at Southeast University, China, is advised by Professor Pingbo Tang. Shi studies how falsified or missing data mislead multiple levels of bridge inspection and maintenance planning. "I am grateful for the fellowship support from Bradford and Diane Smith, and would like to thank the support of the committee and my advisor. Thanks to your support for my graduate studies I will keep focusing on my research," Shi said. The Bradford and Diane Smith Fellowship was created through the generosity of Bradford Smith, a 1969 graduate of the College of Engineering, and his wife Diane, a 1971 graduate of the Dietrich College of Humanities and Social Sciences.