December 15, 2021
Personal Mention
CMU Police Chief Tom Ogden has announced his retirement after 13 years at the helm. Under Ogden, who will be retiring this spring, CMU Police became the first higher education police force in the state to be re-accredited for continuing to meet the 132 policy, procedure and operation standards established as best practices by the Pennsylvania Chiefs of Police Association. This February, CMU Police will be seeking its fifth re-accreditation. In 2007, CMU became the first university police department in Pennsylvania to be accredited. Ogden grew the department over the years to include 31 police officers, 39 security officers, six dispatchers and two civilian support staff. He also worked to establish excellent working relationships with the Pittsburgh Bureau of Police and the City of Pittsburgh. Ogden joined CMU in 2008 after serving nearby Mt. Lebanon, Pennsylvania, as a member of its police force for 28 years, the last 10 as its police chief. He is a graduate of the Pennsylvania State Police Academy and the 181st Session of the FBI National Academy. He earned a bachelor's degree in public administration from Point Park University and a master's degree in public policy from the University of Pittsburgh. CMU will be conducting a national search for his successor. Details about a retirement celebration for Chief Ogden will be announced during the spring semester.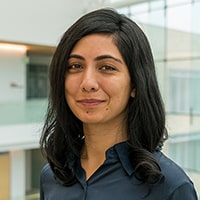 Shruti Rijhwani, a Ph.D. student in the  Language Technologies Institute, will "define the next decade" and "remake our world," according to the 2022 edition of Forbes' 30 Under 30 list for science. Rijhwani, who is advised by LTI Associate Professor Graham Neubig, researches using natural language processing techniques to preserve and revitalize languages in danger of becoming extinct due to dwindling numbers of native speakers. At least 40% of the world's more than 7,000 languages face this threat, according to UNESCO.  "Rijhwani's algorithms help extract text from nondigitized books and handwritten documents and make them accessible online," Forbes wrote in its profile. Rijhwani collaborates on this work with Daisy Rosenblum, an assistant professor at the University of British Columbia, and Antonis Anastasopoulos, an assistant professor at George Mason University who previously worked as a post-doctoral research associate at the LTI. "I'm incredibly honored to have my work recognized on the Forbes Under 30 list," Rijhwani said. "I hope that the technologies we've developed to improve digitization for endangered languages will make the thousands of existing printed books in these languages widely accessible to language communities and researchers."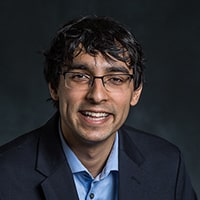 Akshaya Jha, an assistant professor of economics and public policy at the Heinz College, won the United States Association for Energy Economics Young Professional Best Paper Award for his research "Start-up Costs and Market Power: Lessons from the Renewable Energy Transition." The paper provides timely policy recommendations to improve the design of electricity markets in light of rapid large-scale investment in renewables. Jha's fields of specialization are energy and environmental economics as well as industrial organization. His research agenda studies the costs and benefits of regulatory versus market mechanisms to procure energy while limiting pollution emissions, as well as the design of these mechanisms. Recent work includes examining the role of the upstream wholesale electricity sector in the blackouts faced by end-users in India and studying the efficiency benefits of financial trading in California's wholesale electricity markets.