August 25, 2021
Personal Mention
Head football coach Rich Lackner, the winningest coach in CMU history, has announced his retirement following the 2021 season, his 36th year at the helm. The veteran first stepped on Carnegie Mellon's campus in 1975 as a student-athlete and linebacker for the Tartans. Following his 1979 graduation with a bachelor's degree in history, Lackner remained with then head coach Chuck Klausing as an assistant coach. Seven years later, Lackner was named head coach when Klausing left to join the University of Pittsburgh. Under Lackner's leadership, the Tartans have amassed a 226-123-2 (.647) record, including 12 conference championships. Eleven of those conference championships came in the University Athletic Association (UAA), and he was named UAA Coach of the Year seven times. In 2006, he led the Tartans to an 11-1 mark, their most wins in a single season, and their sixth NCAA playoff berth.  "Rich Lackner is one of the finest human beings I have ever known. He has never looked at football as just wins and losses, but rather, he has always embraced the opportunity to teach, mentor and educate young men during a formative time in their lives," said Director of Athletics Josh Centor. "I am forever humbled by the privilege to have worked alongside Rich for the past 14 years. There is nothing he wouldn't do to support a player, colleague or friend. His legacy will be felt at Carnegie Mellon forever." Learn more about the legendary coach.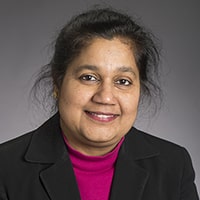 Rema Padman, the Trustees Professor of Management Science and Healthcare Informatics at the Heinz College of Information Systems and Public Policy, has received a grant from the National Institutes of Health for her work on the development of a digital therapy tool for chronic disease management. This three-year research program is a collaboration with researchers at Michigan State University and Arizona State University to investigate developing and evaluating a user-centric patient education video recommendation system to connect patients with diabetes, for example, with relevant, understandable and credible video content. Through the combined application of machine learning and optimization methods and social science-based impact evaluation, this tool will enable clinicians to identify the health care videos most useful for a given patient from the vast corpus of user-generated content on YouTube. By complementing and building upon existing approaches for improving societal health and health literacy, Padman's work with her colleagues aims to promote stronger patient-physician communication, transparency and credibility.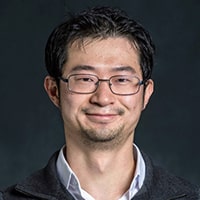 George Chen, an assistant professor of information systems at the Heinz College of Information Systems and Public Policy and an affiliated faculty member of the Machine Learning Department, has received a CAREER Award from the National Science Foundation. These prestigious grants are designed to support early-career faculty conducting innovative research at the leading edge of science and technology. Chen received the award for his project "Real-Time Nonparametric Machine Learning for Healthcare with Guarantees," which aims to utilize recent advances in deep learning, survival analysis, and nonparametric estimation theory to assist medical transport and clinical exam room scheduling systems by providing a more accurate prediction of how long patients will spend in different stages of clinical visits. As such, this work has the potential to improve the efficiency of resource usage within hospitals while personalizing patient care.