Swartz Center Inducts New Cohort of Innovation Scholars
CMU's Swartz Center has inducted its 2021-2023 cohort of undergraduate Innovation Scholars. The 13 students represent a variety of CMU schools and colleges, including the College of Engineering, the Tepper School of Business, the Dietrich College of Humanities and Social Sciences, the School of Computer Science and CMU in Qatar. Each scholar will complete a two-year program that integrates networking, mentorship and work experience at a startup with exposure to CMU alumni entrepreneurs and investors. Students with their own startup are eligible to receive a $6K stipend to work on their company in the summer of 2022.

The 2021-2023 Innovation Scholars are:

Avika Bansal (Chemical Engineering), Audrey Young (Mechanical Engineering), Rebecca Button (Electrical Engineering), Nancy Zuo (Dietrich/Human-Computer Interaction), Anjali Akula (Dietrich), Jessi Figard (Dietrich), Alejandro Garcia (Tepper), John (Jack) Winters (Tepper), Miguel Brandao (Engineering), Steven Wu (School of Computer Science), Ishgun Singh Arora (Tepper), Haoyang He (Electrical and Computer Engineering) and Yusufbek Nasriddinov (CMU Qatar).

Find out more about the new Innovation Scholars.
New Home Buying Benefit for the CMU Community
Members of the CMU Community can take advantage of a new home buying benefit provided through Module, a Pittsburgh-based company.  Module builds new construction homes to Zero Energy Ready Homes standards, as set by the United States Department of Energy.
The Module Preferred Homebuyer Program gives CMU members first access to presale for new Module housing developments, a $2,500 dollar closing credit when buying a Module home and access to furniture discounts.
Interested CMU staff and faculty are invited to register for an informational webinar on April 29 from 12 - 1 p.m.  This one-hour webinar will include an overview of the Module Preferred Homebuyer Program, a session on sustainability in housing construction, including factors to consider when purchasing or renovating a home, and time for questions. 
Visit Module's website to learn more about current and upcoming housing construction, or explore available home models.
CMU Earns Two 2021-2022 Military Friendly® School Designations
Carnegie Mellon University has earned two Military Friendly School designations for 2021-2022. This is the eleventh consecutive year in which Carnegie Mellon has been named a Military Friendly School by MilitaryFriendly.com. The 2021-2022 award ranking places the university in the top ten out of a list of over 700 colleges and universities. This year, Carnegie Mellon has also earned a Military Friendly Spouse School award for efforts in creating sustainable and meaningful education paths for military spouses.
Institutions earning the Military Friendly School designation are evaluated using both public data sources and responses from a propriety survey. Over 1,200 schools participated in the 2021-2022 survey according to MilitaryFriendly.com, with 747 earning the designation.
Military veterans are a vital part of the Carnegie Mellon community, playing an integral role in student life, academic endeavors and intellectual achievements. More information for veterans and the military community at Carnegie Mellon is available at www.cmu.edu/veterans.
Students: Submit Your Feedback on Next Year's Academic Calendar
The Academic Affairs Committee of the Undergraduate Student Senate is currently collecting feedback from students on the structure of the academic calendar, in particular the change to 14-week semesters.
The survey, which takes less than five minutes, is open to both undergraduate and graduate students.
For more information, contact James Gallicchio.
Tracing the Tarantula's History
Tarantulas are among the most notorious spiders, due in part to their size, vibrant colors and prevalence throughout the world. But one thing most people don't know is that tarantulas are homebodies. Females and their young rarely leave their burrows and only mature males will wander to seek out a mate. How then did such a sedentary spider come to inhabit six out of seven continents?
An international team of researchers, including Carnegie Mellon University's Saoirse Foley, set out on an ancestry.com-like investigation to find the answer to this question. They looked to the transcriptomes, the sum of all the transcripts from the mRNA, of many tarantulas and other spiders from different time periods. Their findings were published online by PeerJ on April 6.
They found that tarantulas are ancient, first emerging in the piece of land now considered the Americas about 120 million years ago during the Cretaceous period. At that time South America would have been attached to Africa, India and Australia as part of the Gondwana supercontinent. The spiders ultimately reached their present destinations due to continental drift, with a few interesting departures.
Find out more about the emergence of Tarantulas.
Who's New at CMU?
Carnegie Mellon welcomes the following new staff members this week.
Susan Walker, Business Analyst/Project Coordinator, Enrollment Services
Aayush Bansal, Research Associate III, Robotics Administration
Carrie Gartland, Executive Assistant to the Department Head, Chemical Engineering
Christine Nalitz, Associate Director, Constituent Communications, AVP Campaign Development
Kathleen Donahoe, Robot Archive Processing Archivist, University Libraries - Research Curation
Meghan Anne Gorman, Title IX and Civil Rights Investigator, Vice Provost - Diversity Equity and Inclusion
Meggan Lloyd, Coordinator of SLICE (Student Leadership, Involvement, & Civic Engagement)
Stephen James Marutiak, HVAC Mechanic I, FMS Operations
Did You Know?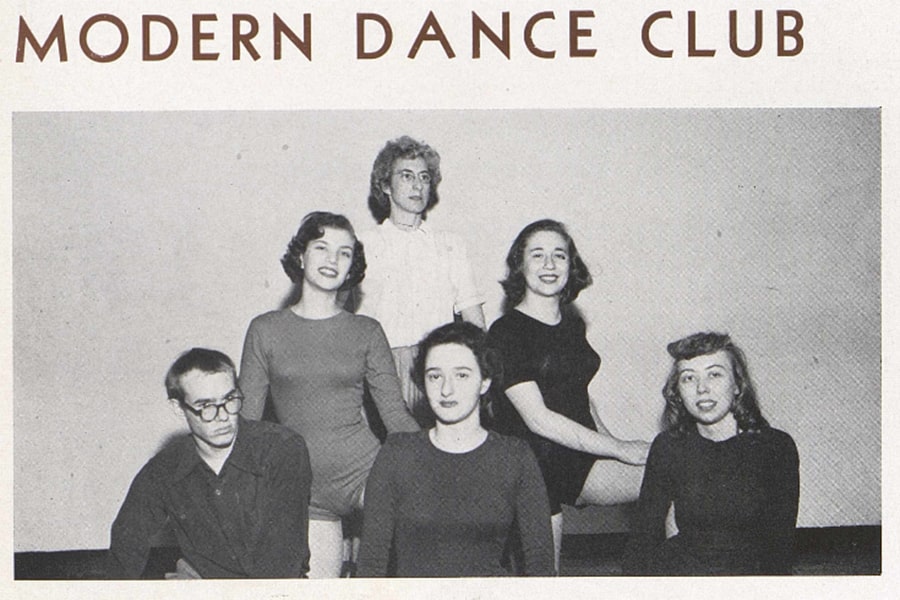 Pop art icon Andy Warhol attended CMU at the same time as Nobel Laureate John F. Nash, Jr.
Warhol, (pictured above, front row on left) graduated in 1949 with a Bachelor of Fine Arts degree in pictorial design from CMU, then known as the Carnegie Institute of Technology (Carnegie Tech). More than 30 years after his death, he remains one of the most influential figures in contemporary art and culture. The Andy Warhol Museum is located on the North Shore of Pittsburgh. It is the largest museum in North America dedicated to a single artist and holds an extensive permanent collection of art and archives from the Pittsburgh-born pop art icon.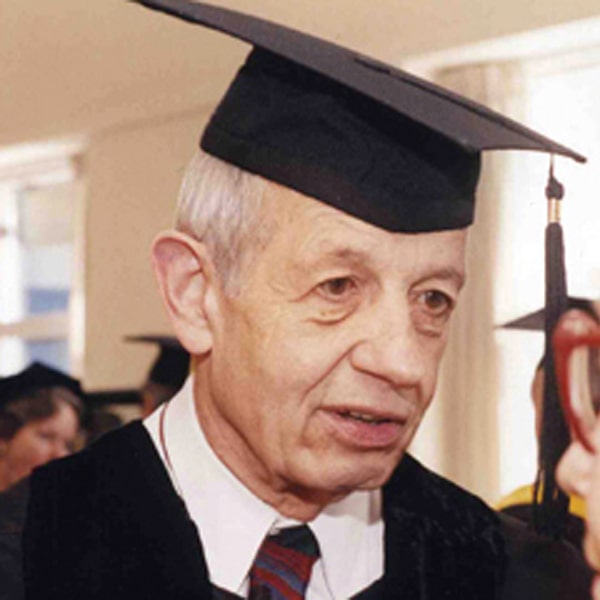 Nash (pictured, left) earned his bachelor's and master's degrees in mathematics from Carnegie Tech in 1948. In 1994, Nash, along with John Harsanyi and Reinhard Selten, received the Nobel Memorial Prize in Economic Sciences for their pioneering analysis of equilibria in the theory of non-cooperative games. This work, sometimes called the Nash Equilibrium, has greatly influenced research in economics and finance. Carnegie Mellon honored Nash with an honorary degree in 1999. In 2002, Universal Pictures released "A Beautiful Mind," a movie about Nash's life.