April 21, 2021
Personal Mention
Susan Hagan, associate teaching professor in information systems, is the 2021 recipient of the Dean's Innovation Scholar Award. Hagan was honored for her teaching approach, which brings together design, rhetoric and technology. Her students engage with information as a collaboration of unique elements. Text, image, typeface and interaction offer individual and collaborative strengths that help stakeholders to learn, perform tasks and consider options within technology-driven environments. Students turn those insights into interfaces for modern applications. Hagan's students learn about the underlying grid architecture that is the foundation for most modern user-interface design on desktop, web and mobile applications. Hagan has a split appointment between CMU's PIttsburgh campus and the campus in Qatar, spending a semester at each location yearly. Learn more about Hagan.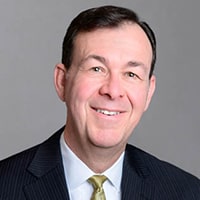 Gregory J. Touhill has been maned director of the Software Engineering Institute's CERT Division. Touhill was appointed by former President Barack Obama to be the first chief information security officer of the United States. Previously, he served in the Department of Homeland Security as deputy assistant secretary, Office of Cybersecurity and Communications, National Programs and Protection Directorate. Most recently he was president of Appgate Federal, a provider of cybersecurity services to government defense and civil agencies. Touhill is a 30-year veteran of the U.S. Air Force, where he served as a senior leader of cybersecurity and information technology programs, and as a military commander. He received the Bronze Star and retired from the Air Force with the rank of brigadier general. Learn more about Touhill.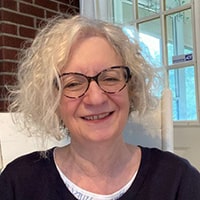 Maxine Eskenazi, a principal systems scientist in the Language Technologies Institute, has been selected as a fellow of the International Speech Communication Association (ISCA) for her contributions to the field and decades of service to the community. Eskenazi's work has focused on obtaining quality data through crowdsourcing and developing speech systems designed to help the user. More than a decade ago, she worked on "Let's Go," a spoken dialogue system for the Port Authority of Allegheny County. The system gave users information about what buses to take and when they should board them so they could arrive at their destination at a desired time. A new similar system aimed at seniors, GetGoing, speaks slowly, with pauses, so people can write down the information. Eskenazi is building on that system to help people navigate large buildings, like UPMC Presbyterian Hospital. "Google can get you there on the bus, but it won't tell you which door to enter when you arrive," Eskenazi said. "We're trying to make things easier for people to find." Learn more about Eskenazi.