March 31, 2021
Personal Mention
Sophomore Alexis Sudjianto recorded the women's golf program's first hole-in-one at the Jekyll Island Women's Collegiate tournament at the Indian Mounds Golf Club in Jekyll Island, Georgia, last week. Sudjianto used a 7-iron to ace the 145-yard, par 3 second hole. She placed sixth overall with a score of 234 in the 54-hole (76-75-83) tournament to help the Tartans to a third-place team finish in the 16-team field. As a freshman, Sudjianto was the University Athletic Association Player of the Year and Rookie of the Year. She earned first-team All-America honors from the Women's Golf Coaches Association and was a member of the All-Great Lakes Region team. Sudjianto is majoring in mechanical engineering.  Learn more about the women's golf team.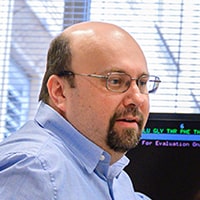 Olexandr Isayev, an assistant professor of chemistry, has received a $1.7 million grant from the U.S. Department of Defense's Office of Naval Research as part of a collaborative effort to better understand how organic molecules degrade. "We plan to develop a computational framework toward predicting degradation pathways and products for a wide range of molecules," Isayev said of his lab's role in the project. "This framework will combine fast simulations for degradation pathways, reaction networks and an artificial intelligence engine to help scientists understand the behavior of materials on a molecular level and guide the computational design of future materials." Isayev's lab is collaborating with researchers from the University of Pittsburgh and Purdue University on the project, which was one of 25 selected for this year's Multidisciplinary University Research Initiative by the U.S. Department of Defense. "It was a natural, perfect fit by three computational chemistry labs with complementary expertise," Isayev said. "That complementarity allowed us to join forces to tackle this challenging problem." Find out more about the project.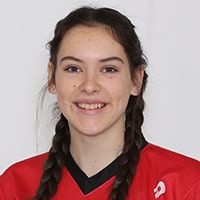 Summer Faille, a junior left-fielder on the women's softball team, was the University Athletic Association (UAA) Softball Player of the Week for her performance during the opening week of the season for the Tartans. Faille had four extra bases hits in 12 at bats as the Tartans posted a 3-1 record during the week. She compiled a team-leading .583 batting average and a UAA-leading 1.250 slugging percentage. She had two triples, a double, a home run and 7 RBIs in the Tartans' opening day doubleheader sweep at Pitt-Greensburg. Faille is a mechanical engineering and biomedical engineering major.  Learn more about the softball team.