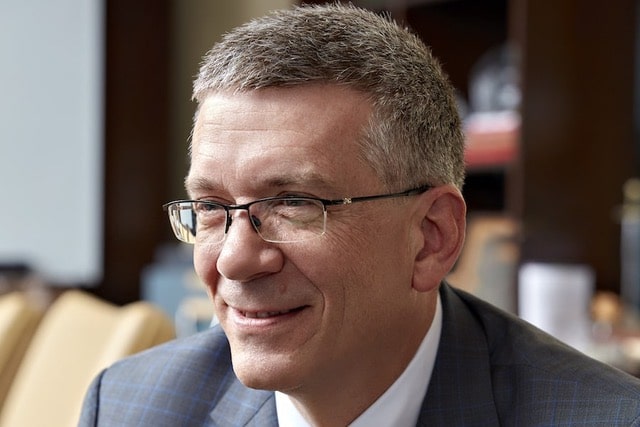 September 16, 2020
Personal Mention
James Garrett, provost and chief academic officer, the Thomas Lord Professor of Civil and Environmental Engineering and co-director of the Pennsylvania Smart Infrastructure Institute, has been selected for membership into the National Academy of Construction (NAC) for his significant contributions to the effectiveness of the engineering and construction industry. Members are recognized as industry leaders by their peers and selection to the NAC is typically not the first highly esteemed national honor for inductees. Garrett was, in fact, awarded the title of Distinguished Member of the American Society of Civil Engineers in 2018, the highest honor for civil engineers. Garrett's research career has focused on sensors and data analytics as tools to make cities more adaptive and efficient. His approach to research aims to give built infrastructure the ability to detect and report problems directly to the humans charged with maintaining those structures, allowing for more proactive and cost-effective infrastructure management. Garrett, a three-time CMU alumnus, is recognized as an international leader in computing applications for civil engineering, and his work at CMU spans multiple disciplines and departments, including the Robotics Institute and the Engineering and Public Policy Institute. He also created a novel graduate program in Advanced Infrastructure Systems that has become a national model for civil and environmental engineering departments. Find out more.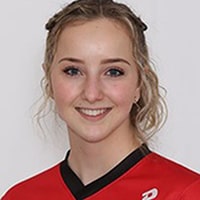 Audrey Pederson, a junior majoring in international relations and politics, is chronicling her experiences in Washington, D.C., this semester as a member of the fall 2020 cohort of the Washington Semester program. She will be posting a series of blogs about her time in D.C., where she will be taking classes and beginning work at the Heritage Foundation's Center for National Defense. In the Washington Semester program, students live, work and study in the nation's capital, coming into direct contact with political, business and community leaders and learning about the most pressing policy issues of the day. Pederson is also a first baseman on the CMU softball team. Read her first blog.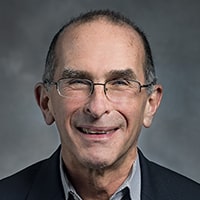 Heinz College Criminology Professor Daniel Nagin recently co-authored an op-ed in The Washington Post, titled "Constructing civility and trust between police and citizens." In the piece, Nagin and Deputy Police Chief Tarrick McGuire of Arlington, Texas, discuss new incentives for police officers to alter their behaviors, and ways to convince communities that police are not simply an occupying force. Nagin and Tarrick outline four foundational steps necessary to build civility and trust: (1) Replacing the warrior model of policing with the sentinel model; (2) Creating civility and trust to have co-equal status with crime prevention; (3) Measuring at a micro-level community trust and rewarding officers and police executives who are successful in building trust and (4) Ensuring communities respond to fundamental changes in the form and style of policing with civility in their interactions with police. "The focus of the first three foundational changes has been on what police need to do to move to a new equilibrium of trust," they write. "For that equilibrium to be achieved, the community's response to police will also have to change fundamentally. That will require that the police be the first movers in the game, which in turn will require that communities play a constructive role in shaping the changes in the foundations of policing in America." Read the op-ed.