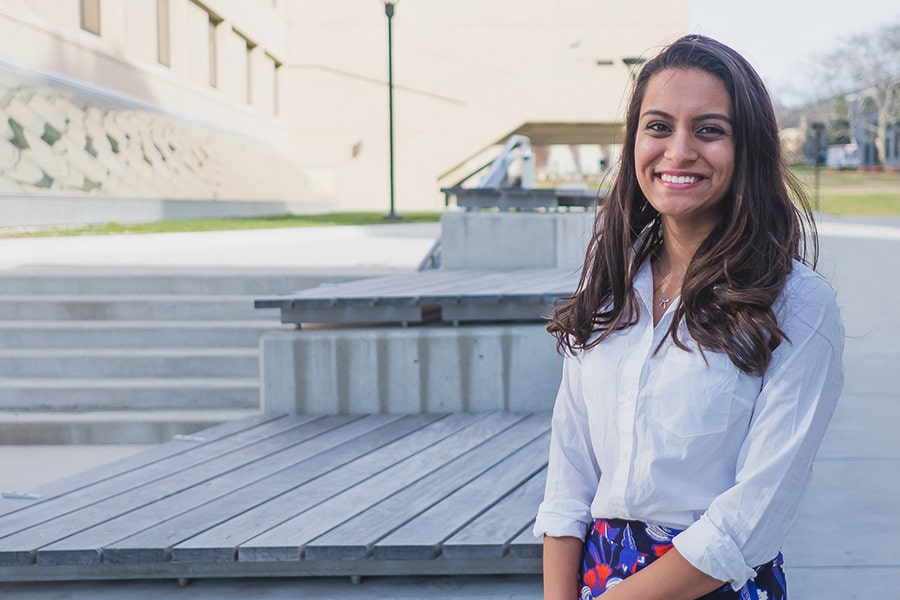 September 09, 2020
Personal Mention
Roshni Mehta, a 2020 graduate who majored in Ethics, History and Public Policy, has received a Coro Pittsburgh Fellowship in Public Affairs. The mission of Coro is to advance leaders and to build a wider leadership base to construct more inclusive communities. The nonprofit focuses on experiential learning, whole system thinking and nurturing future leaders and members for these communities. The Pittsburgh Coro Fellowship is a nine-month leadership growth program that has fellows cooperating and communicating with local business, government and nonprofit organizations. Fellows also benefit from cohorts and seminars throughout the program that focus both on the community within Coro and within Pittsburgh. "I like that it had a lot of practical, hands-on experience, not just in government, but also in nonprofit and in business because I feel it's important to understand how these three cooperate in forming policies," Mehta said. "I like that there's a rotation on these three programs, along with the emphasis on cohorts, seminars and other help throughout the year." The fellowship began on Sept. 1. Find out more.
Howie Choset, the Kavcic-Moura Professor of Computer Science, has joined the Global Partnership on Artificial Intelligence (GPAI), an international group founded this year by the United States and 14 other nations to shape a global agenda on how best to use AI to benefit society. Choset was invited by the White House's Office of Science and Technology Policy to join the group as one of a handful of U.S. experts. The GPAI was launched by the technology ministers of the Group of Seven nations "to shape the evolution of AI in a way that respects fundamental rights and upholds our shared values," said Michael Kratsios, the U.S. chief technology officer. Choset belongs to the GPAI's Working Group on Responsible AI and participates in its AI and Pandemic Response subgroup. Choset said a major meeting on AI and COVID-19 is being planned for this December in Montreal. Find out more.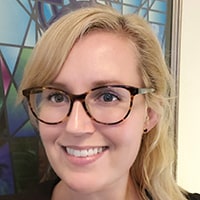 Madison Schramm, a postdoctoral fellow in the Institute for Politics and Strategy, won the American Political Science Association's Kenneth N. Waltz Award, which is given to the top dissertation in the field of security studies. Schramm defended her dissertation, "Making Meaning and Making Monsters: Democracies, Personalist Regimes, and International Conflict," last August and received her Ph.D. from Georgetown University. The paper examines why democracies tend to engage militarily with personalist regimes in disproportionate fashion. Schramm conducted research at the National Archives; the Dwight D. Eisenhower Presidential Library in Abilene, Kansas; the George H.W. Bush Presidential Library in College Station, Texas; the United Kingdom National Archives; and the University of Birmingham, where she had access to United Kingdom Prime Minister Anthony Eden's personal files. Schramm currently teaches Theories of International Relations. Find out more.