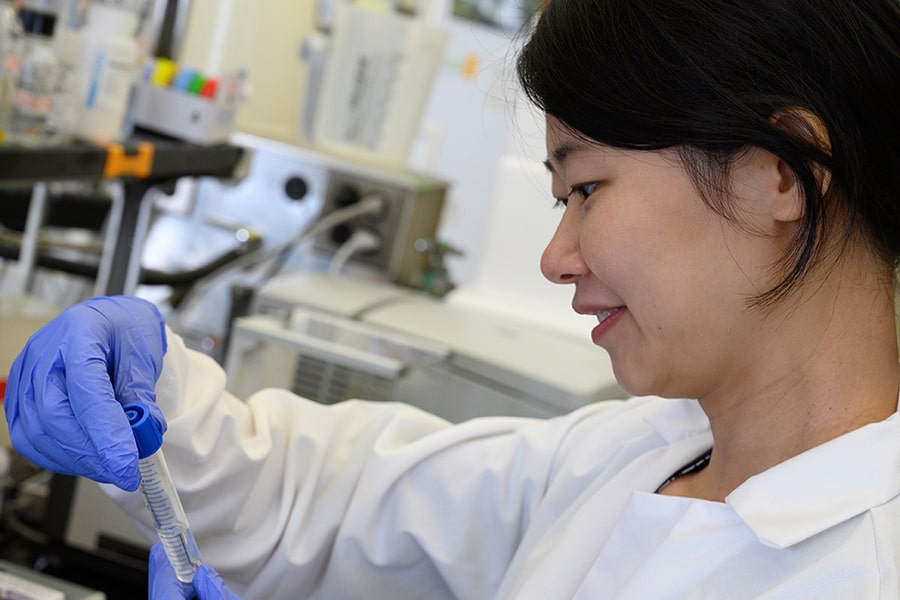 October 28, 2020
Personal Mention
Huaiying Zhang, an assistant professor of biological sciences and chemical engineering, has received a five-year, $2.5 million grant from the National Institutes of Health to study how abnormalities in the nuclear organization of a type of cancer cell affects their development. Typically, a human cell can only divide a certain number of times before it dies, with this process being regulated by the length of its telomeres, a sequence of nucleotides at the end of the cell's chromosomes. Most cancers can get around this restriction by reactivating the enzyme telomerase to maintain the telomeres' length and allow them to keep dividing. But 10% to 15% of cancers use a different method to keep dividing infinitely called alternative lengthening of telomeres (ALT). ALT cancer cells typically show many abnormalities in the layout of their nuclei, and these distinctions are often used in diagnosing this type of cancer. Scientists have theorized that targeting these abnormalities could be a useful form of cancer treatment since, unlike more general treatments such as chemotherapy, these targeted therapeutics would avoid harming normal cells that lack the abnormalities. Find out more.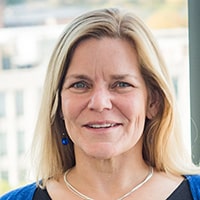 Barbara Shinn-Cunningham, director of the Neuroscience Institute and the George A. and Helen Dunham Cowan Professor of Auditory Neuroscience, is a 2020 co-recipient of the Bernice Grafstein Award for Outstanding Accomplishments in Mentoring from the Society for Neuroscience. The award recognizes individuals who are dedicated to promoting women's advancement in the field of neuroscience and who have made outstanding accomplishments in mentoring. In her research, Shinn-Cunningham combines behavioral, neuroimaging, and computational methods to understand how the brain processes sound. "Not a week goes by without me witnessing an example of Professor Shinn-Cunningham's tireless efforts on behalf of women's advancement in neuroscience," said Psychology Professor Lori Holt, who nominated Shinn-Cunningham for the award. "She has an approach to mentoring that is inclusive, playful and individualized even as it is rigorous and scientifically top-notch."  Shinn-Cunningham will accept the award in a virtual event during the Society for Neuroscience's Awards Announcement Week. Learn more about Shinn-Cunningham.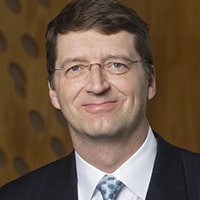 Tuomas Sandholm, the Angel Jordan University Professor of Computer Science, has been named one of the 100 Most Intriguing Entrepreneurs of 2020 by Goldman Sachs. Sandholm was cited for his role as founder, president and CEO of Strategy Robot Inc., a Carnegie Mellon spinoff that applies game theory, artificial intelligence and optimization to military war gaming, force design, portfolio planning, course-of-action creation, security, intelligence, cybersecurity, world stability and policy challenges. Sandholm has been pioneering computational game theory in his CMU laboratory for two decades. With his students, he has developed the leading solvers for many classes of games. They have created, for example, the first superhuman AIs for No-Limit Texas Hold'em, both for the two-player and multiplayer setting. The latter is the first superhuman gaming milestone in any game beyond two-player zero-sum games. He directs the Electronic Marketplaces Laboratory in the School of Computer Science and is co-director of CMU AI. He has launched a number of companies related to his research. Find out more about Sandholm.