July 20, 2020
Songs for a New World: Scotch 'n' Soda Theatre Goes Online
By Rachel M. Latsko rlatsko(through)andrew.cmu.edu
As the university strategizes how classrooms will function and research and education will continue in the new COVID-19 world, Scotch 'n' Soda Theatre is exploring how to bring the arts and theatre online.
Every October, Scotch 'n' Soda (S'n'S), Carnegie Mellon's premier student theatre organization, brings together students of all backgrounds and fields of study to write, compose, design, direct and perform in their first show of the season in McConomy Auditorium. This year, they have a new venue — and a bigger audience — online across the globe.
S'n'S plans to perform Jason Robert Brown's "Songs for a New World," which follows four characters at a crossroad, forced to decide which way they will turn with no certainty of the outcome. 
"The theme of this show is what we are all struggling with," said Hannah Cornish, S'n'S' director of artistic training. "It's so easy to be discouraged and to feel like I have no idea what tomorrow is going to bring but it's about the new world we're trying to get to — and in our case, songs for a new world." 
Cornish, a rising senior majoring in social and political history with minors in drama and gender studies, has been involved in theater since she was 5 years old. As a freshman, Cornish immediately joined S'n'S, knowing this would be a fast way to make friends.
"All the friends I've made since I started college are from S'n'S, which is one of the reasons that I wanted to direct this show. I want to make sure other CMU students still have opportunities to continue hanging out with one another and make friends," Cornish said.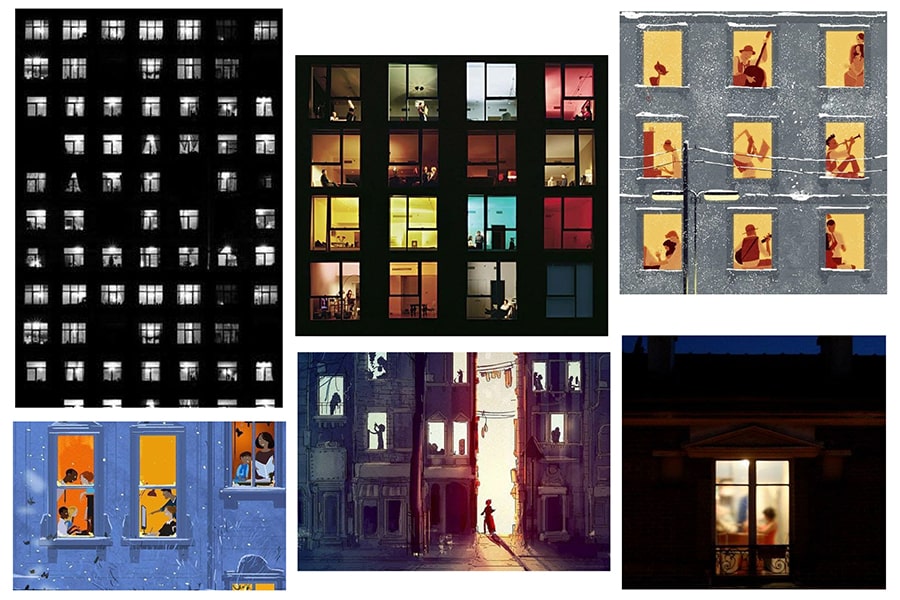 S'n'S' version of "Songs for a New World" will be a series of glances into the homes of 18 different characters, with the songs filmed and recorded individually by the actors via Zoom and edited together into one show.
Victoria Kuo, a S'n'S stage manager and rising junior studying mechanical and biomedical engineering, found herself in S'n'S despite having never attempted theatre in high school.
"One thing I don't think people realize about S'n'S is that there are so many skills needed to put on the show, like people from hair and makeup, costumes, carpentry and building the sets. Wouldn't any engineer want to do that? Actors and so many people backstage. Everyone has a place," Kuo said.
With room for everyone comes the challenge of transitioning these roles into a virtual space. S'n'S version of "Songs for a New World" will be a series of glances into the homes of 18 different characters, with the songs filmed and recorded individually by the actors via Zoom and edited together into one show. They will have to piece together people's rooms, clothes and lives to create the feeling of unity.
As a stage manager, Kuo sees some parts of her job remaining the same, such as managing actors' Google calendars and making sure they attend rehearsals. However, she recognizes the challenge of coordinating schedules in different time zones for actors with different internet capabilities. Kuo is in New York.
"I'm super excited for this," Kuo said.  "I feel like it's just a completely new experience. Who knows when any other stage manager will be able to do this? I had to jump in."
One unexpected outcome of the virtual format is reimagined collaboration. In the past, tech has been something that has happened independent of the process.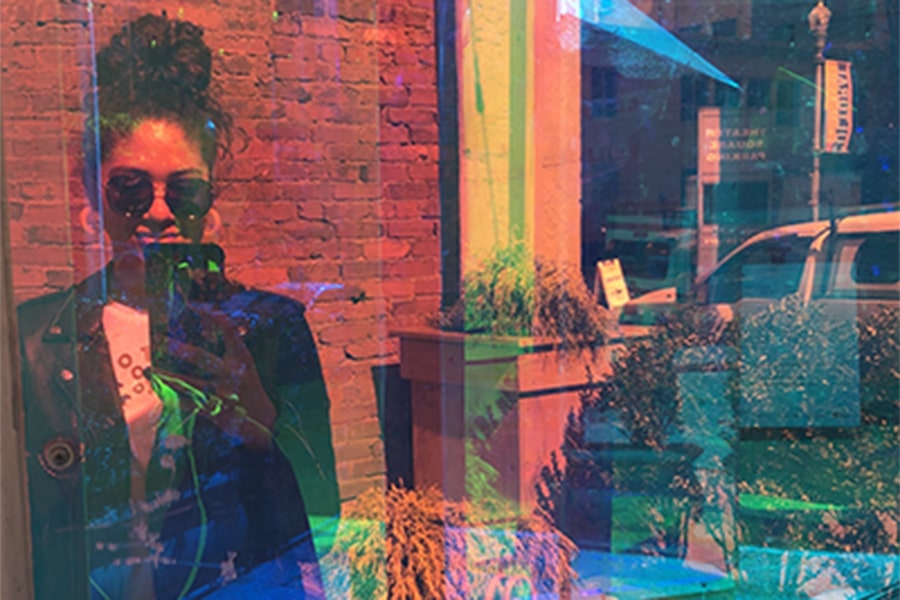 Rising senior Hannah Cornish has been a member of S'n'S since her freshman year.
Since there is no opportunity for pre-design, costume designers will shop out of closets to curate little worlds for the actors.
"We have one character who is Mrs. Claus, so it's going to be like, 'Do you have anything red or should we Amazon Prime something to you?'" Cornish said, laughing.
Rehearsals are now just a click away, where anyone in production can watch online. There is no need for a commute or carpentry. Former set painters will now craft posters for promotion.  
In addition to the changes in tech are the changes to the musical performance. S'n'S music director Josh Fried is tasked with teaching music to the cast and running music rehearsals with the band utilizing a click-track for the entire performance.
"A click-track in this setting is basically a metronome track to keep the beat so that everyone can record on top of that one track, and then we can put them all together on a grid, since it will be timed. Things can line up, and we can then mix the tracks as they record them," Fried said.
Fried, a rising junior pursuing a bachelor's degree in fine arts in music composition with minors in conducting and Hispanic studies, is up for the challenge.
"Jason Robert Brown takes music from so many different worlds and so many different genres and puts them together — it's so cool and very CMU," Fried said.
Fried and Cornish are looking forward to the challenge of a recorded performance versus a live show.
"In the normal world, theatre is a personal exchange. There's no room for do-overs," Cornish said.
They plan to hold onto that as much as possible despite their editing ability and recording software.
"I'd like to stay away from going in and actually fixing things so they are perfect. In reality, one of the most exciting things about live theatre is that it's never going to be perfect. It's still human," Fried said.
Show promotion will look much different, too. S'n'S typically relied on word-of-mouth and posters in residence halls for attracting freshman actors to audition. Now, they must transition to digital posters and rely heavily on social media. 
S'n'S plans to host a Netflix-style watch party to watch the final recorded show. Fried points out that watching the show on Facebook-live where people can actively comment definitely changes the show experience, but he's excited to see how people will react and interact. 
"Making art in this weird time has been inspirational and motivational," Fried said. "Just in the way we can be so far apart and experiencing such different things — and similar things — yet we are still able to make music together and to make art."
"We're living through a moment and making it work," Cornish said.