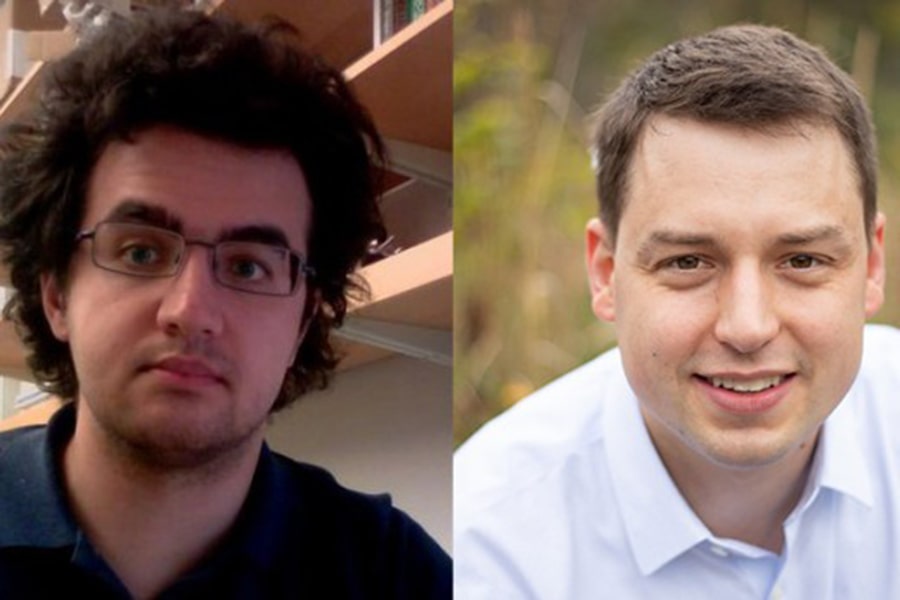 February 19, 2020
Personal Mention
Ziko Kolter, an associate professor in the Computer Science Department, and Ioannis Gkioulekas, an assistant professor in the Robotics Institute, have received 2020 Sloan Research Fellowships. The prestigious fellowships honor outstanding scholars in the U.S. and Canada in eight scientific and technical fields: chemistry, computer science, economics, mathematics, computational and evolutionary molecular biology, neuroscience, ocean sciences, and physics. Kolter, who joined Carnegie Mellon in 2012, is a leading expert in artificial intelligence research. He develops methods that make machine learning more robust, interpretable and modular. Gkioulekas, who joined CMU in 2017, is a leading researcher in computational imaging, computer vision and computer graphics. Sloan Research Fellows receive a two-year, $75,000 fellowship that can be spent to advance their research. To date, 60 CMU faculty members have received Sloan Fellowships since they were first awarded in 1955. Find out more.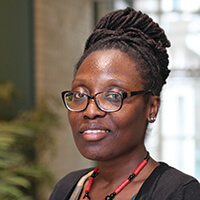 Mame-Fatou Niang, an associate professor of French and Francophone Studies, has authored her first book, "Indentités françaises," published by Brill. The book interrogates notions of marginalization and national identity through an analysis of French banlieues. The display of the quotidian, at the expense of the extraordinary, invites the reader to reconsider the most common images of these urban peripheries and the processes that create citizenship and marginality in republican France. The focus is on the female experience, in works produced by writers and artists from these peripheries. Banlieue women sit at the intersection of marginalities of race, gender and class. The study of these intersections illuminates multiple notions of identity, belonging and peripheralization. Amid the contemporary flare-ups and debates around a single and indivisible French national identity, Niang's work brings to light plural identities rooted in France's suburban spaces.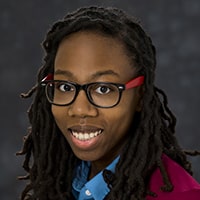 Ranysha Ware, a Ph.D. student in the Computer Science Department, has received a 2020 Applied Networking Research Prize (ANRP) from the Internet Engineering Task Force for her work on congestion control fairness. Ware leads a research project on internet fairness that recently demonstrated how Google's new congestion control algorithm (CCA) gives an unfair advantage to its own traffic, and proposed new guidelines for developing future algorithms. She is one of six recipients of the ANRP this year, and one of two who will present their work March 21–27 at the IETF 107 in Vancouver, British Columbia. Ware is a Facebook Emerging Scholar and two-time recipient of the National GEM Consortium Fellowship. She earned her master's degree in computer science at the University of Massachusetts Amherst.