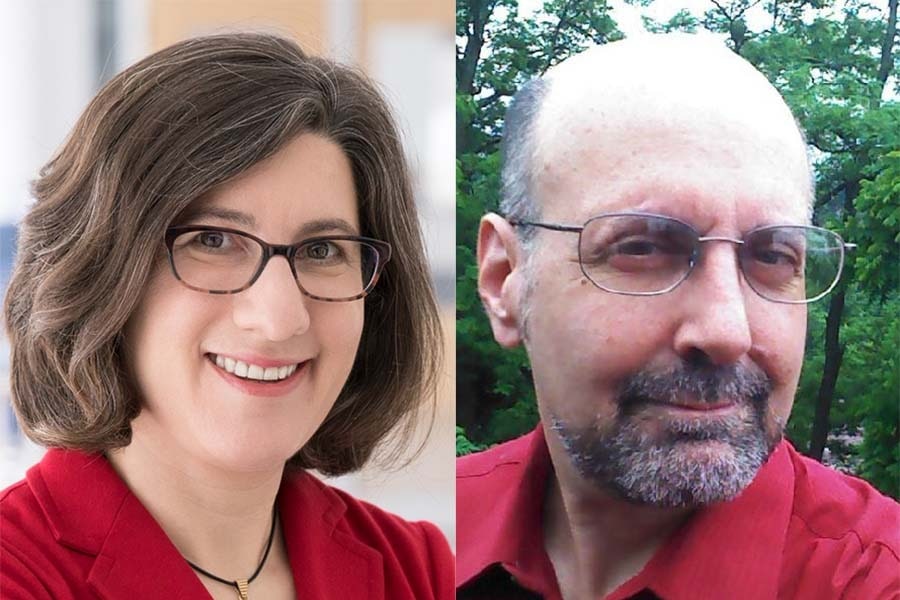 December 02, 2020
Personal Mention
Lorrie Cranor and David S. Touretzky have been named 2020 fellows of the American Association for the Advancement of Science (AAAS). The lifetime distinction recognizes important contributions to STEM disciplines, including pioneering research, leadership within a given field, teaching and mentoring, fostering collaborations and advancing public understanding of science.
Cranor is the director and Bosch Distinguished Professor in Security and Privacy Technologies of CyLab and the FORE Systems Professor of Computer Science and of Engineering and Public Policy in the Institute for Software Research and the Department of Engineering and Public Policy. The AAAS cited her "for contributions to usable privacy and security research, policy and education." She founded the Symposium on Usable Privacy and Security (SOUPS) conference and co-edited the seminal book "Security and Usability." She regularly presents privacy research in Washington, D.C., policy forums and served as chief technologist of the Federal Trade Commission in 2016.
Touretzky, a research professor in the Computer Science Department and the Center for the Neural Basis of Cognition, was cited "for combining high quality impactful research in machine learning with equally high quality impactful educational activities using robotics to engage students in computing." Touretzky leads the AI for K-12 Initiative, which was established by the Association for the Advancement of Artificial Intelligence and the Computer Science Teachers Association to develop national guidelines for teaching AI in K-12. He has been active in developing hardware and software for educational use, including the Calypso programming framework for the Cozmo robot. His research interests include cognitive robotics and computational neuroscience.
Learn more about Cranor and Touretzky.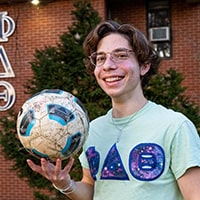 Alex Sahinidis, a junior studying economics and finance, has raised $1,000 for the Live Like Lou Foundation by juggling a soccer ball 30,000 times, the number of people suffering from ALS, or Lou Gehrig's Disease, at any one moment. Sahinidis works to raise money for ALS each year through his fraternity, Phi Delta Theta, and this year his efforts were inspired by Susan, who he met while volunteering at an ALS treatment facility. Although Susan could not speak and required a machine to track her eye movements to express herself verbally, Sahindis recalls that she was fun to be around. "With everything going on around us, it's healthy to take a step back sometimes and look for ways to help those around you," he said. "No matter the circumstances we find ourselves in, there is always an opportunity to put a smile on another's face and leave a positive impact on the world around you." Learn more about Sahinidis fundraising efforts.