CMU Honors Longstanding, Loyal Staff Members
For many staff members across campus and the world, Carnegie Mellon is home. It's where they've dedicated the majority of their lives, diligently working and striving to help make CMU a world-class institution.
Sixty-four of those staff members are being honored this year for reaching a major milestone in years of service to the university. Thirteen are being recognized for 40 years at CMU; 27 for 35 years; and 24 for 30 years. Another 625 staff members are celebrating 5 to 25 years of service this year.
"Staff Council is proud to pay tribute to these hardworking, loyal individuals who truly have their heart in the work," said Jason Wagner, Amanda Perkins and Liz Fox of Staff Council. "Please join us in thanking these exceptional, dedicated staff members for their longstanding loyalty to their work, their colleagues and this university."
Those with 30, 35 and 40 years of service will receive framed certificates through the mail since they were not able to receive them in person during this year's Andy Awards. They will be invited to be recognized at a future in-person Andy Awards ceremony. 
Congratulations to this year's service award recipients.
CARES and TESF Funding Still Available for Students
Carnegie Mellon recognizes that the COVID-19 pandemic continues to create financial hardships for many of our students and families. Dedicated financial resources from the federal CARES Act Relief Fund and CMU's Tartan Emergency Support Fund are still available for undergraduate and graduate students.
Give a Toy and Bring Some Joy!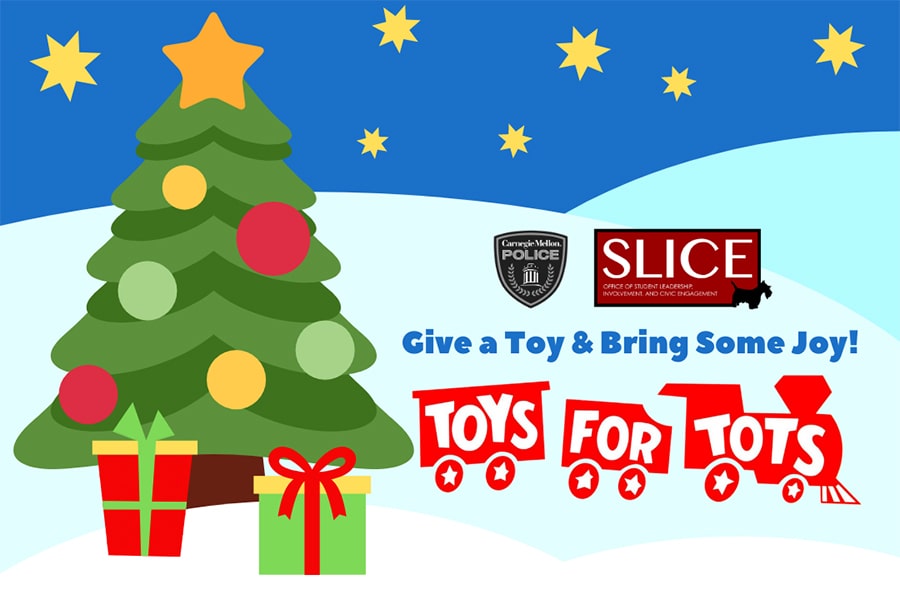 Carnegie Mellon Police and the Office of Student Leadership, Involvement and Civic Engagement (SLICE) are once again teaming up to support the U.S. Marine Corps' Toys for Tots program. The program collects new, unwrapped toys and distributes them as Christmas gifts to less fortunate children in the local area.
You can participate by purchasing a toy from the Amazon Wish List at tinyurl.com/cmuwishlist or by donating to a local chapter at tinyurl.com/localtoysfortots. New unwrapped toys can be dropped off at the CMU Police Department on Craig Street. Donations are being accepted through Wednesday, Dec. 9. For more information, email the SLICE Office at slice@andrew.cmu.edu.
Yale Neuroscientist To Receive Carnegie Prize in Mind and Brain Science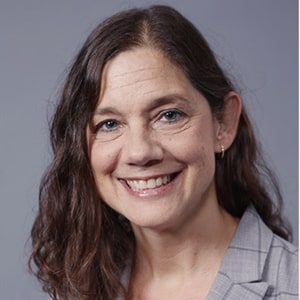 Carnegie Mellon University will award the Andrew Carnegie Prize in Mind and Brain Science to neuroscientist Marina R. Picciotto from Yale University. Known for her work in addiction, memory and reward behaviors, Picciotto is the eighth scientist to receive the award, which recognizes trailblazers in the brain and behavioral sciences.
Picciotto will receive the prize in a virtual ceremony on Wednesday, December 10. She will also present a talk, "Acetylcholine as a neuromodulator: ACh signaling in the basolateral amygdala at baseline and in reward learning." The Carnegie Prize is sponsored by the Carnegie Corporation of New York and awarded by the Neuroscience Institute. Its director, Barbara Shinn-Cunningham will present the prize to Picciotto.
Picciotto is the Charles B.G. Murphy Professor of Psychiatry, Deputy Chair for Basic Science, and a professor of neuroscience, pharmacology and in the Child Study Center at Yale University. She is currently editor in chief of the Journal of Neuroscience, has served on the scientific council of the National Institute on Drug Abuse, as treasurer of the Society for Neuroscience, and as president of the Society for Research on Nicotine and Tobacco, among other accomplishments. In her research, she works to understand the role of single molecules in complex behaviors related to addiction, depression, feeding and learning.
Find out more about Picciotto.
New Graduate Program Prepares Students for Pharmaceutical Industry
Born from a conversation between Kris Dahl in Chemical Engineering and DJ Brasier in Biological Sciences, the Master in Biotechnology and Pharmaceutical Engineering is a new program through a joint effort between the departments of Biological Sciences and Chemical Engineering. This new master's degree program takes advantage of CMU's unique culture of collaboration by bringing together the foundational, fundamental and entrepreneurial expertise of both departments to prepare students for careers in the biotechnology and pharmaceutical industries.
The new graduate program provides students with a unique, cross-disciplinary education in both engineering and biology to help them succeed in this emerging field. Students will learn how to bring biopharmaceutical design to industrial scales and use the tools of synthetic biology to engineer cells to treat diseases. It's designed to take students who have either an engineering or a biology background and give them the complementary skills they need to pursue research in academic and industrial settings that will redefine the cutting edge. 
Learn more about the new program.
CMU Cancels Intercollegiate Competition for Winter Season
Due to the ongoing global pandemic, Carnegie Mellon Athletics has cancelled intercollegiate competition for the winter season and will not resume play any sooner than March 1, 2021. The decision directly impacts the competitive schedules of both men's and women's programs in the sports of basketball, swimming and diving, and indoor track and field.
"It is with a heavy heart that I write to share that Carnegie Mellon will cancel its winter sports season due to the COVID-19 pandemic." said Director of Athletics Josh Centor in an e-mail to Carnegie Mellon's student-athletes. "While we will not compete in those sports this winter, we will not shut the door on competitive opportunities this academic year."
Centor went on to explain in his email that the Return to Play Task Force, which includes university administrators and team physicians, will continue to meet and explore options for fall sports to compete in the spring. "If there is an opportunity for us to play basketball or swim, we will explore it," he said. "We will also continue to explore track and field opportunities, with a likely emphasis on the outdoor season."
Last Call: Support the Children's School Library; Virtual Book Fair Through Dec. 6 
Carnegie Mellon's Children's School is hosting a virtual book fair to help purchase books for the school's library. The Children's School will receive 30% of the purchase price of every book purchased through December 6.
Please note that if you purchase books after December 6, the Children's School will still receive 15% of the purchase price. Contact Maggie Rosenblum with questions.  Happy shopping!
Who's New at CMU?
Carnegie Mellon welcomes the following new staff members this week.
Christopher Whitt, Systems Software Engineer, Business Applications Operations (Comp Services);
Mary Cabigon, Senior Recruiter, HR Operations; and
Katie Ludwig, Background Check Coordinator, HR Operations.