December 16, 2020
Personal Mention
Luis von Ahn, consulting professor in the Computer Science Department and co-founder and CEO of the language-learning platform Duolingo, has been elected a 2020 fellow of the National Academy of Inventors (NAI). As a CMU graduate student and later faculty member, von Ahn helped develop the modern CAPTCHA, a tool that enables websites to distinguish between bots and real people, and invented reCAPTCHA, a variation that digitized books as people solved each CAPTCHA puzzle. Later, he and his former student, CMU alumnus Severin Hacker, invented Duolingo, a free service for learning languages that now boasts more than 300 million users worldwide. Last year, Duolingo became Pittsburgh's first "unicorn" — a tech startup valued at more than $1 billion. "Throughout my career, I've been passionate about using invention and technology to make a positive difference in the world — previously with reCAPTCHA and now with Duolingo," von Ahn said. "It is a great honor to be elected an NAI Fellow and represent Carnegie Mellon alongside many other talented academic inventors who have created lasting impact." Von Ahn, who earned his Ph.D. in computer science at CMU in 2005, has been a recipient of numerous awards, among them the 2018 Lemelson-MIT Prize for invention, a 2006 MacArthur "genius" Fellowship and the Association for Computing Machinery's Grace Hopper Award. Learn more about Von Ahn.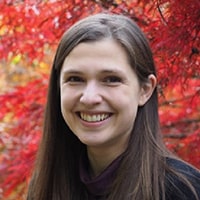 Tatyana Gershkovich, an assistant professor of Russian studies, was awarded the 2020 Gene Barabtarlo Prize by the International Vladimir Nabokov Society for the best essay on Nabokov. In her essay, "Suspicion on Trial: Tolstoy's The Kreutzer Sonata and Nabokov's Pozdnyshev's Address," Gershkovich explores the ties between Russian writers Leo Tolstoy and Vladimir Nabokov, specifically their complicated relationship with elements of suspicion. The judges praised Gershkovich's "provocative, original, sophisticated and thoroughly researched essay," declaring that "Gershkovich's investigation of what she calls 'Nabokov's departures from Tolstoy' sheds light on the evolution of Nabokovian ethics and aesthetics" and "illuminates Nabokov's overall development as a writer and the pervasive tension, in all his work, between playfully ironic aesthetic complexity and awareness of human suffering." Gershkovich is currently venturing into her second book, "Tolstoy Red and White: 1920-1928," which will juxtapose Tolstoy's "literary and philosophical afterlife in the Soviet Union and in the post-Revolutionary Russian emigration." Learn more about Gershkovich.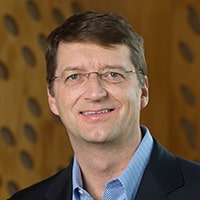 Tuomas Sandholm, the Angel Jordan University Professor of Computer Science, is the recipient of the 2021 Robert S. Engelmore Memorial Lecture Award from the Association for the Advancement of Artificial Intelligence (AAAI) in recognition of his AI research and his service to the AI community. Specifically, the award cites Sandholm for his outstanding research contributions in AI, its application to electronic marketplaces, his highly original use of AI in strategic multi-player games such as poker and the application of AI to optimize transplant organ exchanges. He will receive the award at the AAAI's Innovative Applications of Artificial Intelligence conference, which will be held virtually Feb. 4-6, 2021, and will present an hour-long keynote lecture at the conference. Sandholm's research focuses on the convergence of artificial intelligence, economics and operations research. Along with his students, Sandholm has developed leading algorithms for several general classes of games. Last year, their AI called Pluribus became the first and only AI to beat professional poker players at multi-player no-limit Texas hold'em, the first superhuman AI milestone in any game with more than two players. Since 2010, his algorithms have been running the national kidney exchange for the United Network for Organ Sharing, where they autonomously make the kidney exchange transplant plan for 80% of all U.S. transplant centers each week. Learn more about Sandholm.