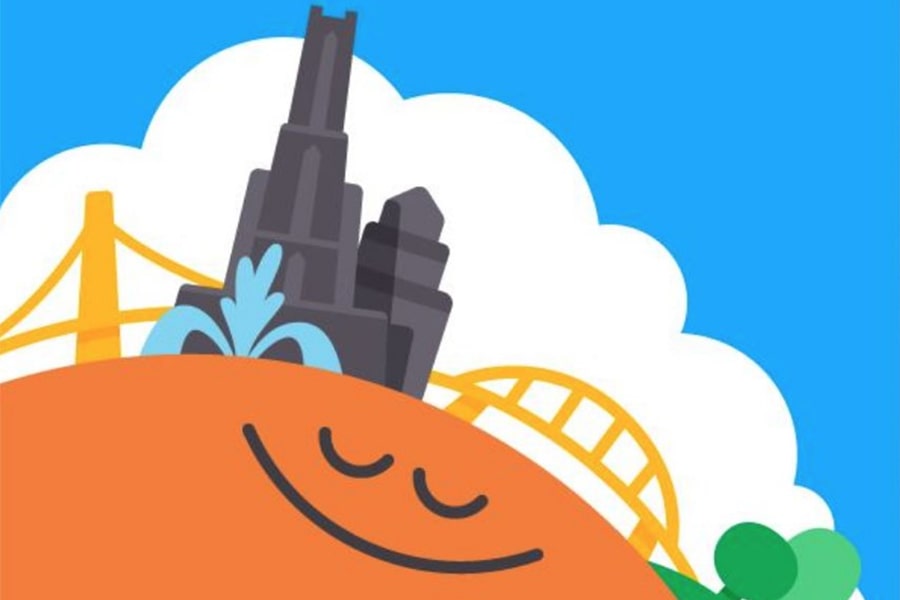 April 08, 2020
Weathering the Storm with Headspace
By Kelly Saavedra ksaavedra(through)cmu.edu
In a world filled with uncertainties, one thing is for sure: Headspace is there for you.
Whether you're stressed, having trouble sleeping, having a hard time focusing, or just want to get the most out of your daily walk, Headspace offers guided meditations that can help on these topics and many more.
"Our scientific research shows that even a couple of minutes of mindfulness meditation practice each day has stress reduction benefits," said David Creswell, associate professor of psychology at Carnegie Mellon University. "Instead of getting swallowed up in the COVID-19 news cycle, I recommend people give Headspace a try." 
Headspace is free to Carnegie Mellon faculty, staff and students. To redeem your free subscription, go to CMU's landing page on the Headspace website, enter your Andrew ID and create a new password for your account.
To help people during the pandemic, Headspace has put together "Weathering the Storm," a special collection of free content that anyone can access. Angela Lusk, program director of Student Affairs Wellness Initiatives at Carnegie Mellon, encourages people to share this free content with family members and friends who may need some mindfulness.
"I have been hearing from quite a few members in our community — students, faculty and staff — that sleep has been a challenge for them," Lusk said. "Headspace offers some great guided relaxation exercises, nighttime meditations and music to support sleep. Personally, using the Sleep Health and Managing Stress daily packs have been helpful in my own wellness routine as I try to navigate the ambiguity of this experience."
Beginners can learn the basics of meditation through the app in as little as three minutes a day. Animated videos explain mindfulness concepts in a way that is entertaining and easy to understand. Themed packs meet listeners where they are, meaning you can follow a series of daily meditations on a single topic. Choose from topics such as stress, anxiety, loneliness, parenting, mindful eating, how to feel motivated upon waking up in the morning, and many more.
"When we introduce a few minutes of mindfulness and meditation into our day, suddenly we become very aware that we have the ability to focus more, to sleep better, to worry less, because mindfulness pulls us back into the present moment and what we can control," Lusk said.
Carnegie Mellon's leadership in adopting the meditation app university-wide and its research collaborations with the company led Headspace to select CMU and Pittsburgh for kicking off its "Happy Healthy America" tour in November 2019. The free event featured two days of mindfulness and meditation activities in nearby Schenley Plaza inside a giant bubble structure.