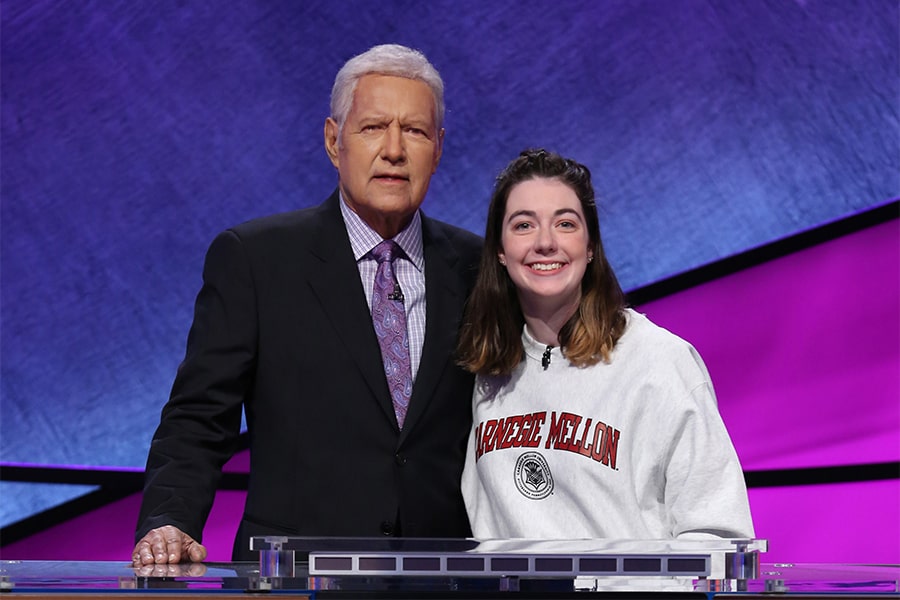 April 01, 2020
Farrell to Compete in Jeopardy College Championship
Emma Farrell, a senior majoring in civil and environmental engineering and history, will be appearing in the Jeopardy! College Championship this Monday, April 6. Farrell will face off in the first round against students from the University of Texas at Austin and Princeton University for a shot at the semifinals.
A native of Telford, Pa., Farrell bested over 18,000 applicants to earn one of the 15 competitor spots in the college championship. Along the way, she had to complete a 50-question online form and an in-person interview that took the prospective players from 250 down to the final 15. The competition was filmed in February in Los Angeles.
Farrell's hobbies include her radio show on WRCT, skiing and attending events around Pittsburgh. She's also made her mark on campus as a Head Orientation Counselor for Oakland Rez on Fifth. She was featured in The Tartan this past February.
The Jeopardy! College Championship, presented by LendingTree®, is a 10-day special event featuring 15 of America's sharpest students. The winner claims the $100,000 grand prize and a berth in the next Tournament of Champions. Check your local listings for Monday's show.