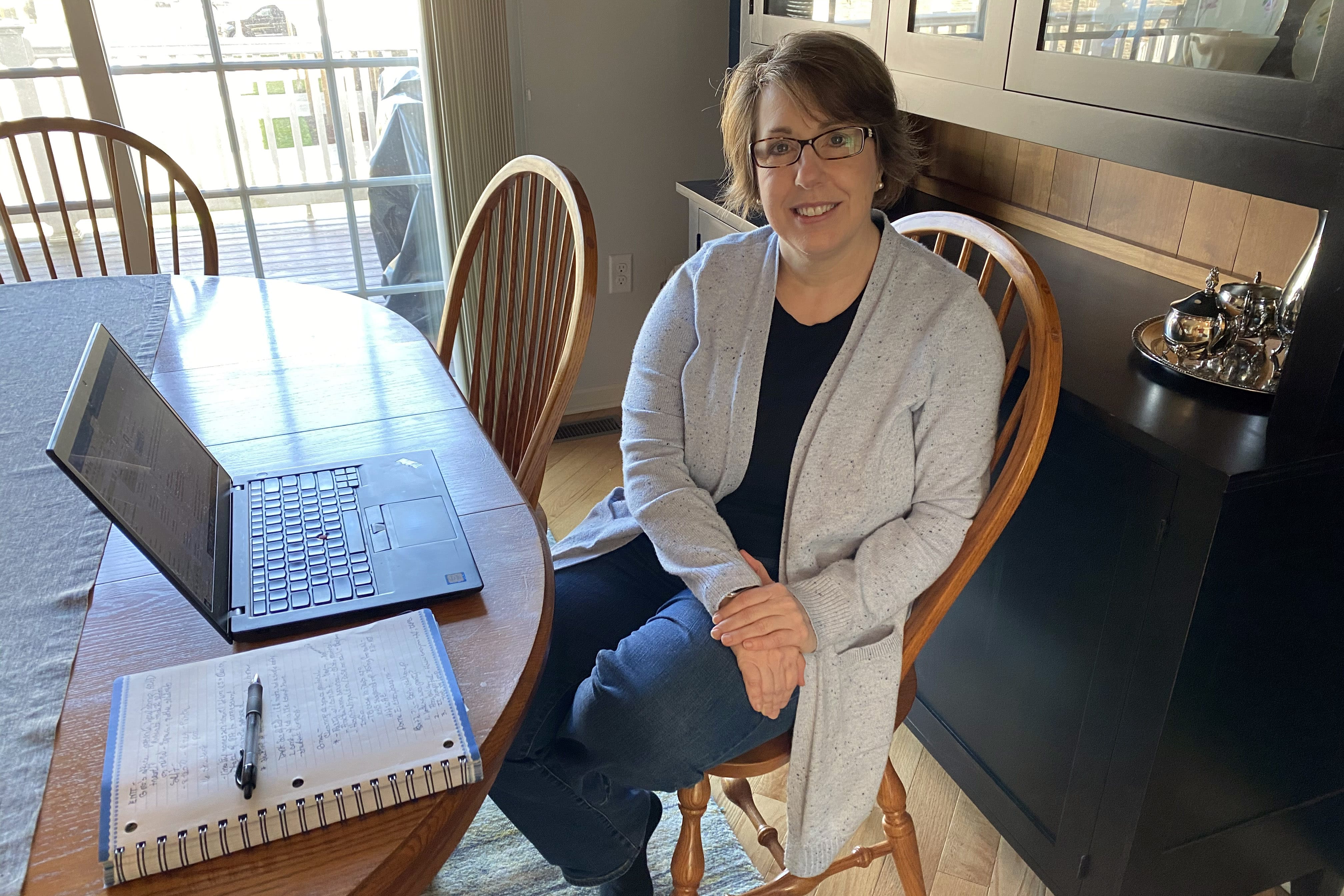 April 01, 2020
Dasey-Morales Considers Community Health Her Calling
By Kelly Saavedra ksaavedra(through)cmu.edu
Maureen Dasey-Morales is a firm believer in the potential for positive change.
As a licensed psychologist for many years, she has helped individuals cope effectively with life's ups and downs. Now, as associate vice president for Community Health and Well-Being at Carnegie Mellon University, she applies her skillset on a systemic scale — enabling the campus community to find purpose, connect with each other and achieve well-being in all aspects of their lives.
"It sounds corny but I really do want to help others, and I see it as a vocation as much as a career," she said. "It's so rewarding to help people through some of the toughest times in their lives. Now, I get to use what I know about behavior, thinking and emotion to help systems change."
Her primary responsibilities include providing leadership and strategic vision for the university's health and well-being efforts. She works with campus units helping them collaborate to make quality services accessible to all students and to reduce as many barriers to services as possible.
Since the onset of the coronavirus outbreak, Dasey-Morales has been co-leading the university's emergency response efforts with Melanie Lucht, associate vice president and chief risk officer and Beth Kotarski, executive director of University Health Services. Monitoring the coronavirus outbreak has overshadowed her other work in recent weeks, but in many ways it's just a different manifestation of her work to fit the current situation, she said, and that's okay and expected.
"Most people would say I'm pretty calm and grounded even in chaotic times, which certainly helps right now," she said. "I also have a tendency to be able to see the long-range impact and consequences of even small, short-term decisions, which helps with our strategic visioning and planning. Our goal is also to help our community find ways to proactively become more resilient and thrive."
The greatest challenge, she said, is triaging and prioritizing needs.
"All of them are important, but some are more time pressing or vital to health and safety than others," she said. "The great opportunity here is finding new ways to reach our students and to work with each other in new, collaborative ways."
Dasey-Morales came to CMU from Wichita State University, where for more than 16 years she held leadership roles in health and wellness programs, including serving as director of Counseling and Testing for 10 years. She received a Ph.D. in counseling psychology from the University at Albany, SUNY, and a bachelor's degree in psychology from Niagara University.
She loves working with the community health and well-being professionals at CMU who work so hard to serve students, no matter what it takes. Often their work is behind the scenes, she said, and she is amazed by their dedication to students, creativity and collaboration.
"The kindness, selflessness and willingness to do whatever it takes to make good things happen during this crisis has been amazing," she said. "I've seen countless examples over the past two months of how the campus community takes initiative to innovate and pull together to help others."
Like most of us, Dasey-Morales is now facing new challenges that come with working remotely, such as work-life balance and maintaining good mental health until the quarantine is lifted. Spending time with family keeps her grounded, she said, but she really hasn't found free time just yet.
"I have tried to take at least one walk outside per day — while social distancing, of course!" she said. "My stress reliever was always watching sports, so I've resorted to watching recordings of old games."
She also is inclined to bake cookies — one of her favorite pastimes — and watch a few episodes of British Baking Championship on Netflix.
"I grew up in Buffalo, New York, and then lived and worked in Kansas for almost 30 years," she said. "When I moved here two years ago and learned about Pittsburgh's cookie tables, I knew I was in the right place!"