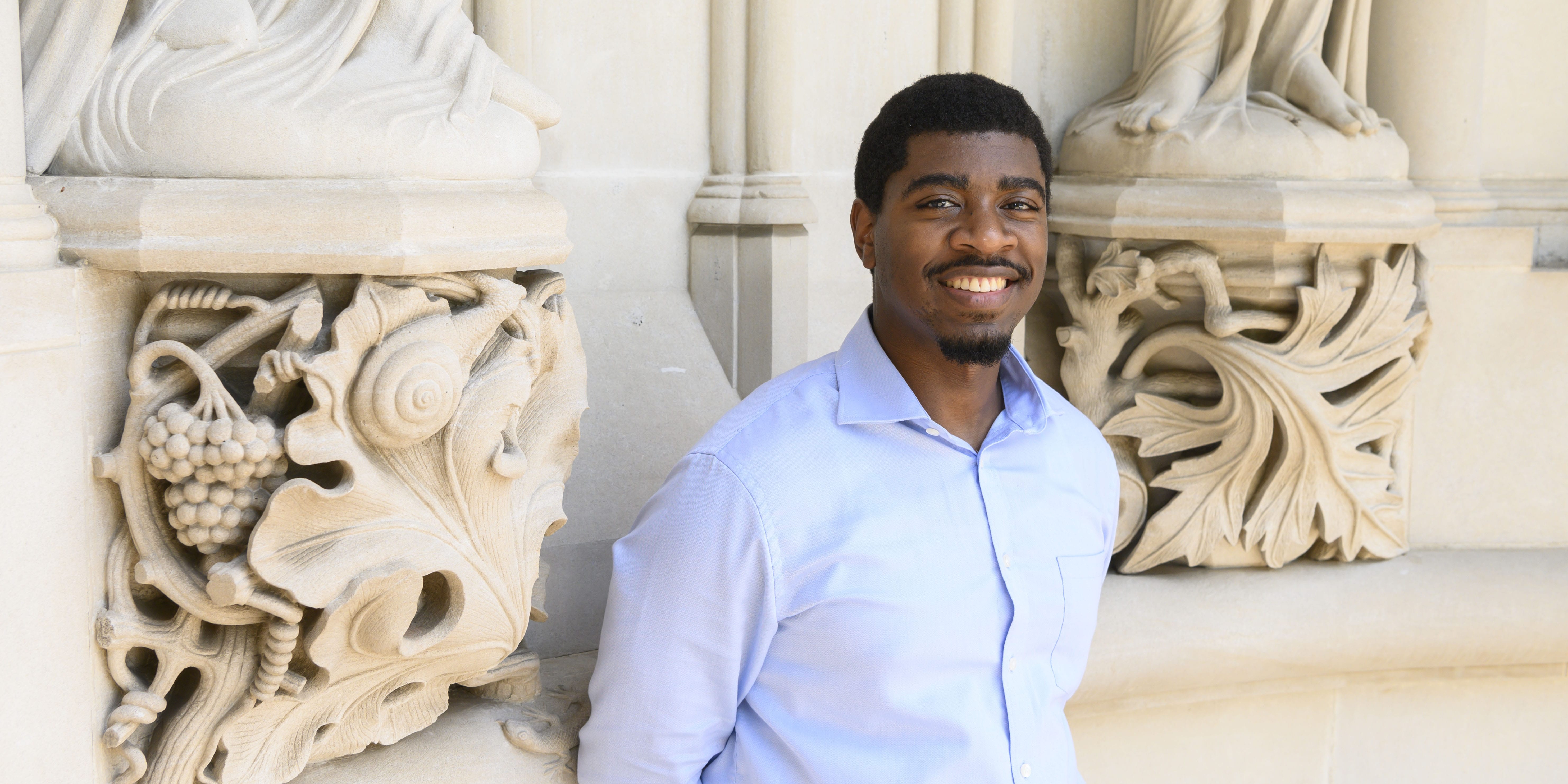 August 29, 2019
Roberts Uses Music To Make Connections
Kai Roberts is singing his way into the hearts and minds of students.

As a singer-songwriter with a mindful message, Roberts has been steadily developing his passion for music at CMU since he enrolled in the university's Arts Greenhouse program as a high school freshman.

He cut his first album while earning a bachelor's degree in business at the Tepper School. Today, he's a member of CMU's Pre-College enrollment management team, where he's mixing his loves for music and higher education.

"During my college journey, I gained an appreciation for the value of higher education and why Carnegie Mellon is a special place," Roberts said. "Now, I want to be helpful to my peers and to the next generation of students that follow behind us."

Roberts released his debut album, "Carnegie Café," during his junior year. The collection of songs are an exploration of his experiences with mental health, something few people talked about on campus at the time.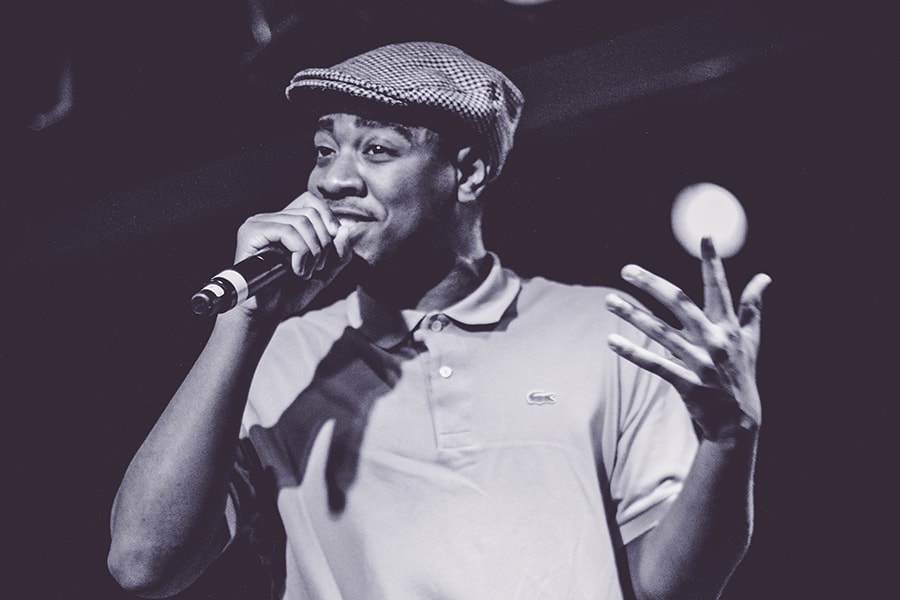 Through his musical performances and his work as an Assistant Program Coordinator in CMU's Arts Greenhouse program, Roberts has been able to explore opportunities and initiatives for opening up the conversation on mental health for students. For starters, he has become involved in Active Minds, an organization that aims to destigmatize mental illness on college campuses across the nation.

"It seemed like the perfect place to continue my work, which is so close to my heart," he said.

As a speaker for Active Minds, Roberts travels all over the country speaking to students about mental health. Last year, he led a workshop at the Active Minds National Conference in Washington, D.C., where he instructed students how to tell their own personal stories through poetry and rap.

Currently preparing for his 33rd speaking engagement, Roberts continues to revel in the connection he feels with his audiences.

"Whether I'm presenting to a ballroom of people at a national conference or in a more intimate setting with fewer students, my goal is to make other people feel more comfortable with themselves," he said.

For now, Roberts looks forward to maximizing his impact while he is on CMU's campus. He hopes to start a nonprofit to promote mental health in minority communities, putting to use the business skills he acquired as a student at the Tepper School.

A Pittsburgh native, Roberts met his fiancée six years ago when they were both undergraduates at CMU. His parents, brother and new nephew live nearby, and although he's not making a living at making music, he does have a new album coming out soon.

"I want to enjoy this 'sweet spot' of life for as long as I can," he said.