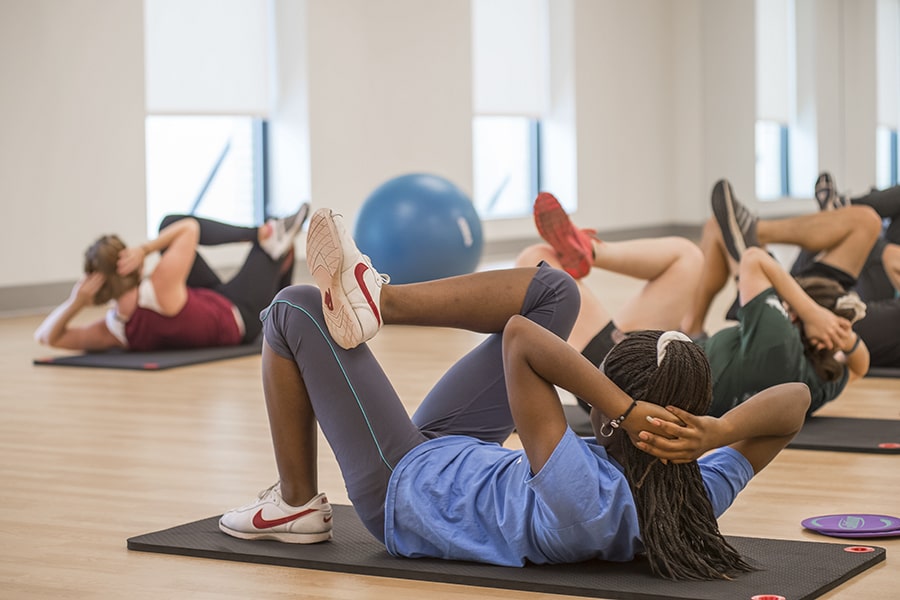 September 27, 2018
CMU Experience Initiative Offers Free Fitness Classes for Faculty, Staff
A new initiative, announced in an update from the Task Force on the CMU Experience last week, will provide greater access to recreation and fitness classes for faculty and staff.
Starting Oct. 1, all CMU faculty and staff will be able to take Group-X fitness classes at no cost. The Athletics Department will refund faculty and staff with outstanding balances. Group X fitness classes are already free for students. 
The Group-X program offers aerobics- and strength-based training exercise classes in campus facilities. The current Group-X schedule has nearly 60 weekly classes,  including Zumba, high intensity interval training (HIIT), indoor cycling, yoga, kickboxing and dance.
Visit the Group-X webpage for class descriptions, schedules, locations and instructor bios.