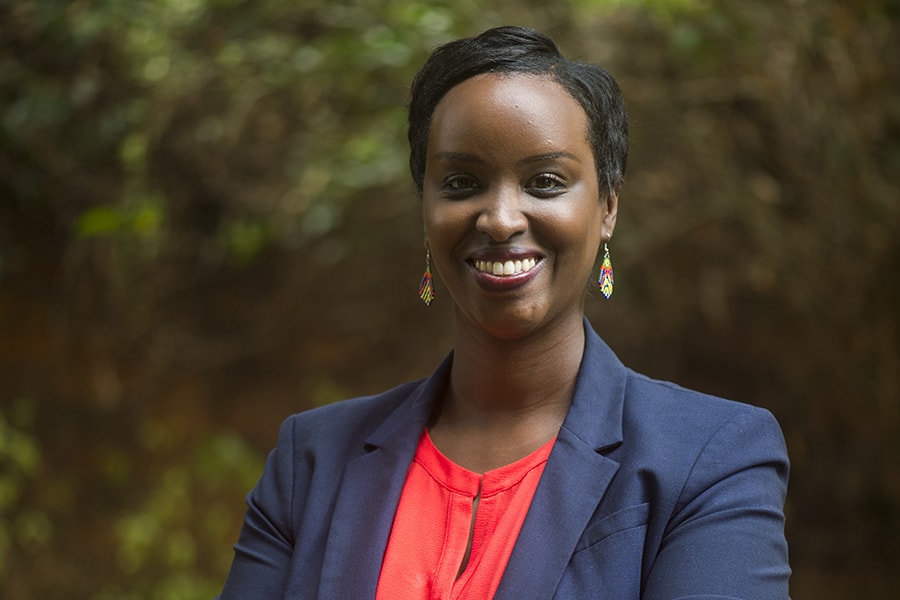 September 06, 2018
Rugege's Vision Now a Reality
By Kelly Saavedra ksaavedra(through)cmu.edu
Crystal Rugege began working at Carnegie Mellon University in 2009, hoping to bring the university to her native Rwanda. At the time, CMU was in early discussions with the Government of Rwanda about establishing engineering programs there.
By 2012, under the leadership of then College of Engineering Dean Pradeep Khosla, Carnegie Mellon became the first U.S. university to offer a master's degree program taught by faculty residing in Africa. Today, CMU-Africa continues to thrive under the leadership of Engineering Dean James Garrett.
Rugege is a member of the team who helped CMU achieve these milstones. As a program coordinator, Rugege co-authored the white paper that served as the framework for CMU-Africa, and led the negotiations between CMU and the Rwandan government.
"As a first generation American of Rwandan origin and a CMU alumna, I felt compelled to take on the challenge, and it has been the most rewarding journey," said Rugege, who has a master's degree in information systems and management from the Heinz College.
"A major part of my role is government relations, since we are in partnership with the Government of Rwanda, so I often interact with government officials to ensure CMU's interests are well-represented, and that we are contributing to the broader economic development strategy of the country," Rugege said.
Today CMU-Africa offers two master's degrees, one in information technology and the other in electrical and computer engineering. The program has 145 graduates, primarily working across Africa, and 130 current students from 15 different countries. As director of strategy, Rugege drives the strategic vision for CMU-Africa focusing on the growth and sustainability of the program. She also engages with private sector and philanthropic organizations to identify and cultivate strategic partnerships for expansion.
"Some people find it surprising that CMU has a presence in Africa because mainstream media does not often associate Africa with innovation and technology," Rugege said. "However, CMU understands the opportunity of bringing world-class education to the home of the youngest and largest growing workforce in the world."
Africa will account for 54 percent of the global population growth in coming decades, Rugege noted, and will have an estimated 1 billion youth by 2050. She enjoys witnessing the transformation of the students.
"Africa has embraced technology, and countries like Rwanda understand the importance of high-quality technical talent to transform society," she said. "Our graduates are doing amazing things across Africa, enrolled in top Ph.D. programs around the world, and starting companies that have the potential to impact thousands of lives. It is an exciting time to be in Africa, and it's even more exciting to see CMU changing the perception of talent and opportunities in Africa."
Outside of work, Rugege spends most of her time playing with her 4-year-old twin boys.
"I don't have very much time for anything else!" she said.