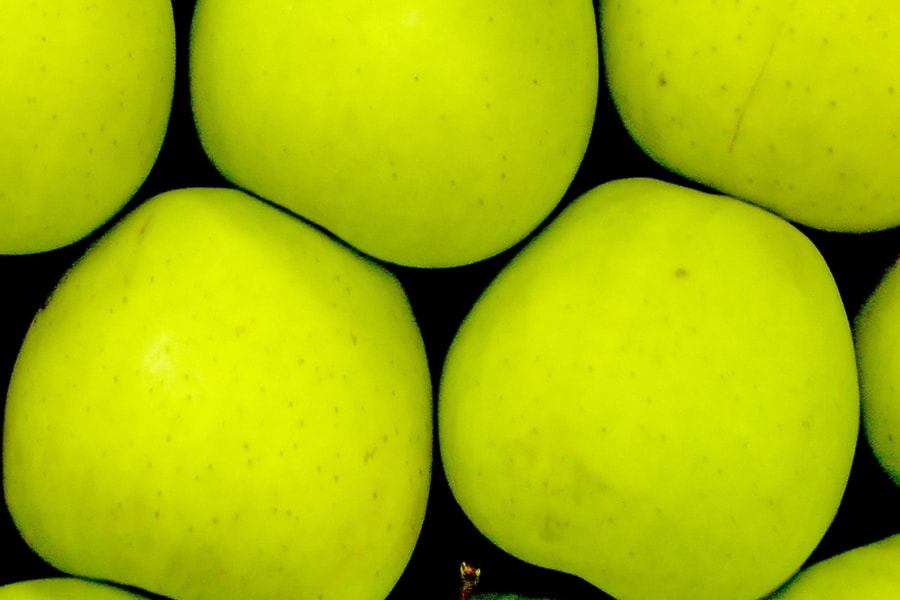 October 16, 2018
CMU Food Pantry Opens Nov. 9
By Mandi Semple msemple(through)andrew.cmu.edu
Carnegie Mellon is renowned for its real-world impact — changing and inspiring lives, societies, and policies on a global scale through science and technology, the arts and humanities, and through groundbreaking research. When the problem of food insecurity, an alarming and well-documented trend affecting students across the county, was identified on Carnegie Mellon's campus, students, staff, faculty and administration took swift action to address the problem.
On November 9, 2018, the Carnegie Mellon Pantry, or the CMU Pantry, will open its doors to all students, undergraduate and graduate, in the Residence on Fifth in Oakland.
A Collective Effort Unpacks Food Insecurity on Campus
In January 2017, the Greater Pittsburgh Community Food Bank commissioned the University of Pittsburgh's Office of Child Development to conduct a study, called the Needs Assessment of Collegiate Food Insecurity in Southwestern Pennsylvania: The Campus Cupboard Study, to examine food insecurity among students at the 11 institutions of higher education in the greater Pittsburgh area, including Carnegie Mellon.
The October 2017 CMU survey elicited a response rate of 12.7 percent with 1,744 valid and representative responses from undergraduate and graduate students, and found that 19 percent of Carnegie Mellon students were identified with moderate (11 percent) to high (8 percent) food insecurity, based on the United States Department of Agriculture's (USDA) measure for food insecurity used in the study, which is defined as "a lack of consistent access to enough food for an active, healthy life."
Raw data from the Campus Cupboard Study was then shared with Carnegie Mellon's Institutional Research and Analysis (IRandA) office to conduct further analysis specific to the unique CMU community. Matthew Hoolsema, a research designer and analyst with IRandA, found that international students, master's degree students, underrepresented racial minorities, first generation students, students receiving financial aid, and those with GPAs less than 3.0 are more likely to be food insecure than their peers. His analysis also identified a number of negative effects for students with food insecurity, including impact on mental and physical health and having to choose between paying for food or paying for other expenses such as textbooks, clubs or student activities, and socializing with friends.
Concurrent with the survey, CMU's Graduate Student Assembly (GSA) had formed the Basic Needs Working Group to better understand the food insecurity concerns expressed by the graduate student body.
"The Basic Needs Working Group's efforts, research, and food pantry proposal were critical to raising awareness of this issue across campus and positioned them as key contributors to the Campus Food Insecurity Committee that was formed in spring 2018 to examine the results of the Campus Cupboard Study," said Liz Vaughan, associate dean of Student Affairs and director of the Office of Student Leadership, Involvement, and Civic Engagement (SLICE). "This committee, consisting of students and staff from across the university, conducted further research and took a tour of a food pantry at a local university to augment our collective understanding of student food insecurity and the best practices to most effectively address it."
The Pantry Opens on November 9
The creation of an on-campus pantry is the most effective strategy to directly address food insecurity among Carnegie Mellon students. The Campus Cupboard Study's final report found that, across all 11 participating schools, 75 percent of food insecure students indicated that they would use a food pantry if one were available and two thirds of these students preferred an on-campus pantry instead of an off-campus pantry.
"The Basic Needs group found that one of the most critical impediments to attaining food security for students at CMU was the dual problem of access – both financial and geographical – to healthy food," said Sarah Pesi, a graduate student in Public Policy Management and inaugural chair of the GSA Basic Needs Committee. "In other words, student food insecurity is driven by a lack of funds to purchase nutritious foods, in addition to the lack of affordable, non-specialty grocery stores in the area."
The CMU Pantry takes access-related challenges out of the equation and will allow the university to hone in on the specific nutritional gaps for CMU students as well as the dietary needs and cultural preferences specific to our student body. Additionally, from the perspective of the holistic student experience and network of support, the Pantry will provide the important opportunity to personally connect with students and to communicate with them about other available resources that they may not be aware of.
Below are highlights of the CMU Pantry:
The Pantry will be set up similar to a grocery store, allowing student shoppers to choose items for themselves.
Unlike many community-based pantries, students will not have to demonstrate financial need to be able to utilize the Pantry. Any student who comes to the Pantry will be able to take advantage of this resource.  
Operating hours will start at three times per week but will expand as use of the Pantry increases. Students can shop twice a month.
In addition to non-perishable foods, fresh fruits and vegetables will be available at the Pantry.
The Pantry is a student-driven initiative (with paid and volunteer roles) with supervision and administrative support from the Office of Student Leadership, Involvement, and Civic Engagement (SLICE).
Students from Graduate Student Assembly and Undergraduate Student Senate, along with staff from the university, will serve as an advisory board to the Pantry.
Student staff and volunteers will welcome and guide shoppers through the process of visiting the Pantry to support a positive and easy-to-navigate experience.
Carnegie Mellon will become a member of the Greater Pittsburgh Community Food Bank and will be able to leverage their expertise, operational resources, and buying power.
Food for the Pantry will be sourced from the Greater Pittsburgh Community Food Bank, campus food drives, community organizations such as 412 Food Rescue, and through direct purchase.
Education Is Necessary for All Members of the CMU Community
The launch of the on-campus food pantry is just the first step to ensuring that Carnegie Mellon is doing all it can to address student food insecurity and to support the students impacted by it. Raising awareness about food insecurity on campus, reducing stigma for students who experience it, and positioning food insecurity as a health and wellbeing issue are key educational priorities that begin with the launch of the Pantry but certainly will not end there.
Educational initiatives will target key faculty and staff from across campus, including from Student Affairs, the HUB, and individuals who serve as housefellows, college liaisons, academic advisors and academic program coordinators. Additionally, staff and faculty partners of the CMU Pantry will be specifically educated on how to identify and sensitively address food insecurity among students and equipped with information and resources that exist beyond the Pantry.
Educating parents and family members of our students about CMU's commitment to this issue also will be key to supporting students facing food insecurity. Based on IRandA's further analysis of the Campus Cupboard's data, 86 percent of respondents identified a family member as a "resource if you do not have enough money to purchase food," making them a critical connecting point with our students and the resources available to them.
"Talking openly about food insecurity and leveraging the people on campus who are resources to our students are important first steps," says Vaughan. "Additionally, education about food insecurity will help us all be better at identifying food insecurity among our students and also at helping students identify insecurity for themselves or their peers."
Pantry To Aid in Food Recovery and Sustainability Efforts
While CMU has embraced food recovery (repurposing excess food that has not yet been put out for consumption), most notably via the successful relationship between Carnegie Mellon Dining Services and 412 Food Rescue, the Pantry will provide a significant opportunity to expand food sharing options, which redistributes food that has been out for consumption during events, meetings, and other occasions. Redirecting excess food from events, dining vendors and local businesses has multiple benefits that will contribute greatly to addressing food insecurity while simultaneously enhancing the university's sustainability goals of reducing food waste.
For more information about the CMU Food Pantry, please visit https://www.cmu.edu/student-affairs/dean/cmu-pantry/index.html.