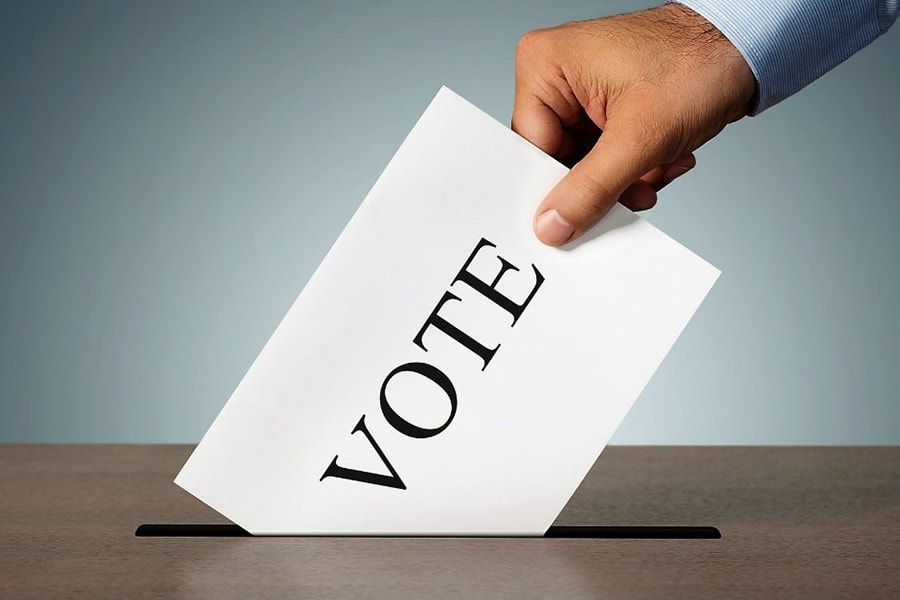 March 28, 2018
News Briefs
Vote for Your Divisional Staff Council Reps
Voting for the Staff Council divisional elections for the 2018-2020 term will begin on Monday, April 2. You can select up to two candidates to represent your division/division combination. The voting period runs through noon, Friday, April 13.
You will receive a personalized invitation through SurveyMonkey to cast your vote. You can view the candidates' biographies and photos at this link.
Cast your vote to be entered into the Staff Council raffle. Winners will be announced at the Staff Council Ice Cream Social at 2:30 p.m. Thursday, April 19 at the tennis courts.
If you have any questions or concerns, please contact staff-council@andrew.cmu.edu.
Autonomous Helicopter Project Team Wins Howard Hughes Award
AHS International, The Vertical Flight Society, has announced the winner of its 2018 Howard Hughes Award is an Office of Naval Research (ONR) autonomous helicopter project team that included researchers from the Robotics Institute and the RI spinoff Near Earth Autonomy. The award recognizes an outstanding improvement in fundamental helicopter technology that has been brought to fruition in the previous 18 months.
The ONR's Autonomous Aerial Cargo/Utility System (AACUS) team developed and successfully demonstrated a fully autonomous helicopter flight capability. Over the five-year project, the AACUS team designed a hardware and software "kit" that enables the host helicopter platform to interpret and execute high-level logistics mission tasks.
A Robotics Institute team headed by Systems Scientist Sebastian Scherer led development of AACUS motion-planning software. A second group at Near Earth Autonomy, led by Robotics Professor Sanjiv Singh, developed the sensor package and perception software, and played a key role in field deployment and testing.
TEDxCMU is Sunday, April 1
TEDxCMU 2018: Find Y begins at 10 a.m., Sunday, April 1 in the Cohon Center's McConomy Auditorium. The immersive, daylong conference shares the talents of Carnegie Mellon University speakers and performers with the Pittsburgh community. 
Speakers are:
Po-Shen Loh, professor, Department of Mathematics;
Kristin Hughes, associate professor, School of Design;
Freddy Anzures, creative director/designer, formerly Human Interface Group at Apply/Wax Poetics Magazine;
Wesley Pegden, associate professor, Department of Mathematics;
Shalaya Minor, psychology major with an intereste in theater, Class of 2021;
Asher Silverglade, finance major with a minor in computer science, Class of 2020; and
Jianli Yang, scholar and internationally recognized human rights activist.
Learn more and purchase tickets. 
Register Your Child for Take Our Daughters & Sons to Work Day
Registration will open at noon, Monday, April 2, for Carnegie Mellon's Take Our Daughters & Sons to Work Day on Thursday, April 26. Find out more at the Take Our Daughters and Sons to Work website, and register your child.
The Take Our Daughters & Sons to Work program introduces girls and boys between the ages of 8 and 15 to what a parent or mentor in their lives does during the work day. The program also aims to show children the value of their education and make them aware of some of the many professions and fields they can pursue.
In the morning, the children "shadow" their campus host. Lunch includes a welcome from the campus community and entertainment. In the afternoon, participants can attend a variety of short presentations in areas such as the fine arts, business, robotics and science and technology. Each presentation features engaging activities facilitated by faculty, staff and students.
Volunteers Needed:
Members of the campus community are needed to assist with registration, serve as lunch aides, chaperone guided tours across campus, and monitor the children waiting to be picked up from the gym. The time commitment for each role is detailed below.
Registration: 10:45 a.m. through about 12:15 p.m.
Lunch: 11:45 a.m. through 1 p.m.
Guides: 1 to 3:30 p.m.
Monitors at Pick-Up: 3 to 4 p.m.
Please email ggruber@andrew.cmu.edu for more information. Since these positions include direct contact with children as defined by the Pennsylvania Child Protective Services Law (as recently amended by "Pennsylvania Act 153") you will be required to obtain certain clearances prior to participating in the event. The university is prepared to provide you with the necessary information and assistance in complying with Act 153's requirements.
University Libraries Replaces Online Catalog with New, Improved System
University Libraries has launched a new integrated library system, called Primo, that includes a new online catalog that improves how users browse, search and discover materials on library.cmu.edu.
The Libraries implemented its previous online catalog in 1995. In that time, standards in web design have changed, technology has advanced, and the needs of users have evolved. It is against this background that the online catalog system had become outdated, negatively impacting productivity.
The updated system, Ex Libris' Alma/Primo, allows a more integrated approach to library system management, streamlining tasks for Libraries employees and resulting in a better online experience for users, who will experience greater ease of searching and accessing resources, responsive design optimized for smartphones and tablets, and a more seamless integration with Interlibrary Loan and equipment booking services. The Alma/Primo system was chosen after a rigorous selection process that included campus visits and consultations with current users at other academic libraries.
The old catalog will remain available (with limited features) during the early transition, but will no longer be available as of May 31. Visit library.cmu.edu/new-catalog for more information about the transition.
Swartz Center Seeks Innovation Fellows
Applications for the 2018 Swartz Center Innovation Fellows program are now being accepted. The Innovation Fellows program is offered to graduate students, postdoctoral fellows and young faculty — the research personnel working directly with faculty investigators on university research. Along with entrepreneurial program content, specialized cohort activities and expert mentoring, Innovation Fellows receive a $50,000 contribution from the Swartz Center (with a $50K match from another source) to support the fellow in the process of commercializing university research. The deadline to apply is Friday, April 6. For questions about this program, please contact Melanie Simko, program manager.