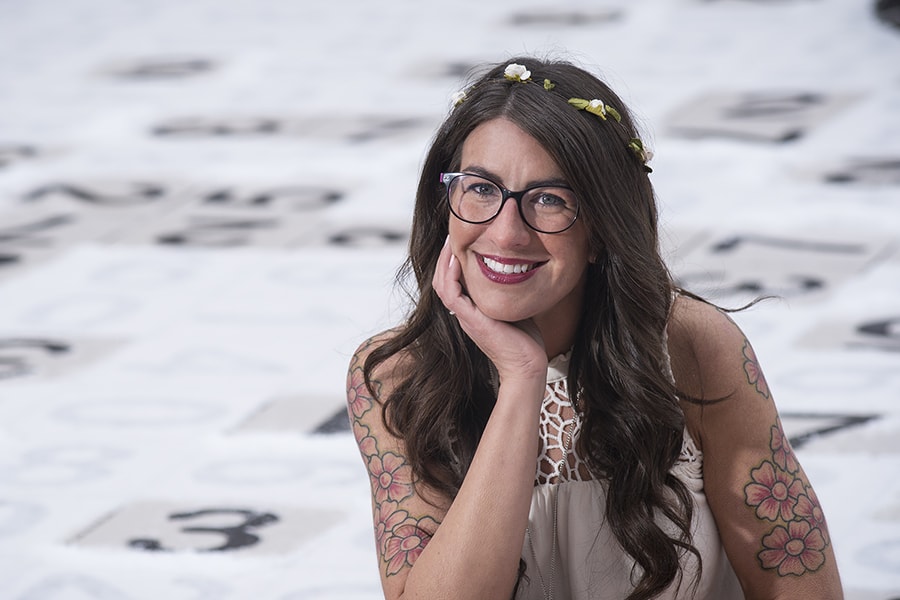 March 27, 2018
Math Meets Marketing in Wieck's World
When it comes to math and marketing, Jill Wieck has the right equation. 
Wieck is a St. Louis native. She graduated summa cum laude from Southern New Hampshire University with degrees in mathematics and communications, then earned a master's degree in predictive analytics from Northwestern University. 
"Math is something I have always been good at. I love numbers and how consistent they are, but I didn't want to abandon my creative side," she said. 
At Carnegie Mellon University, Wieck produces and maintains the architecture behind University Advancement's websites and manages social media for the Alumni Association. 
Using data from the web and social media, she aims to create a mathematical model that uses variables from previous university marketing campaigns across multiple departments to predict future success. 
"We could use this model to make decisions regarding which platforms to use, the type of content we deliver, the budget allocation for each communications method and so much more," Wieck said. 
Wieck's four daughters — Miriam, 12; Evelyn 10; Tennessee, 7; Bowie, 4 — and her 6-year-old son, Truman, are involved in many CMU activities. 
Her two oldest daughters attend Creative Technology Nights at the School of Computer Science. Better known as TechNights, these free weekly workshops are organized by Women@SCS to provide hands-on technology skills to middle-school girls. 
Both girls hope to one day enroll at CMU and become computer scientists. 
"They have started building their own websites using a language I didn't learn until I was an adult. Imagine how far ahead they will be," Wieck said. 
And because her children are skilled musicians, Wieck said she wants them to see how CMU blends the arts and sciences. 
"I want them to see they don't have to just focus on one thing they love. There are plenty of opportunities to bring together two worlds, especially at CMU," Wieck said. "You just have to have the desire and the belief that you can do it."