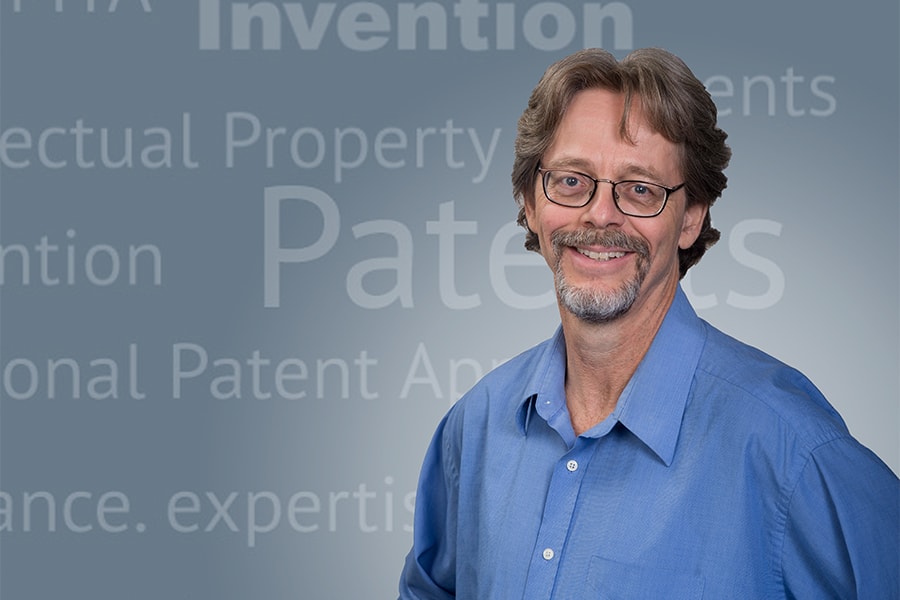 January 17, 2018
McManigle Is a Master at Starting Startups
By Kelly Saavedra ksaavedra(through)cmu.edu
Reed McManigle helps faculty and doctoral candidates at Carnegie Mellon University take their inventions from concept to commercialization.
McManigle, senior manager in CMU's Center for Technology Transfer (CTTEC), has 30 years of experience managing intellectual property and assisting people in forming startup companies.
With a bachelor's degree in political science and economics from the University of Dayton, a law degree from the University of Pennsylvania, and an MBA from Carnegie Mellon, McManigle's niche lies where science, business, law and entrepreneurship intersect.
"It's an exciting place to be," McManigle said. "You have these really smart people here at CMU who are coming up with really cool technologies that could change the world and make it a better place. They just need some help on the business side and the legal side, and with making contacts."
McManigle's connections to the local economic development community enable him to help match people with other funding resources, angel investors and venture capitalists.
"I'm very interested in helping people at CMU bring the fruits of their labor out to where it can benefit society," he said. "CMU is a top tier research university and important to the Pittsburgh economy, and I want to be very involved in helping that process. I feel like it's really helping the individuals I work with, helping CMU, helping the region, the country and the world."
Over the past eight years, CTTEC has launched 10-12 startup companies annually around university-owned inventions, making CMU one of the most efficient in startup company creation per research dollar.
Among the recent CMU technologies now being marketed and produced as a result of McManigle's work are technologies that improve traffic flow, maximize business operations, monitor road surfaces and develop analytical and life sciences products.
When he's not at Carnegie Mellon, McManigle enjoys gardening, camping in the wilderness, playing kickball and going to Steelers' games.
Have a suggestion for Staff Spotlight? Send it to piperweekly@andrew.cmu.edu.