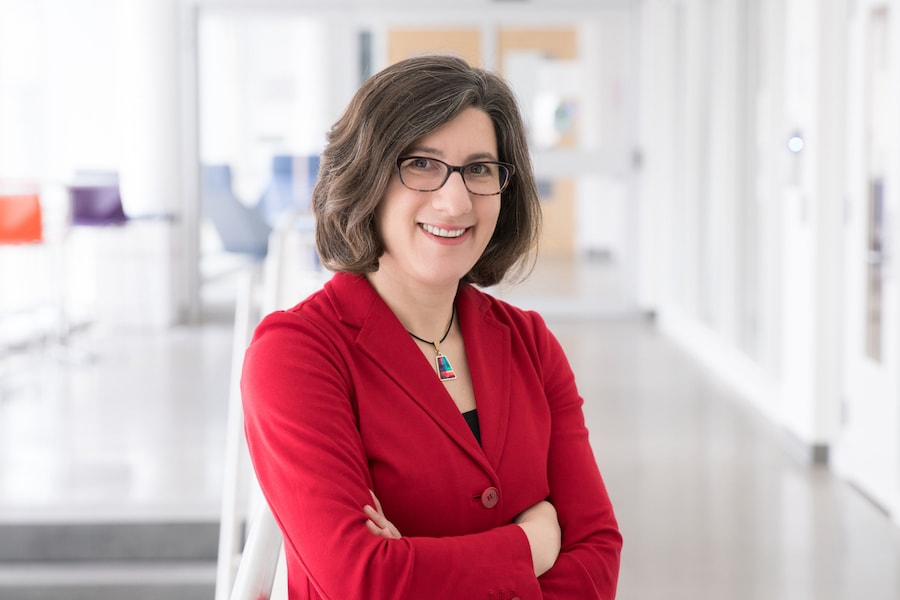 February 21, 2018
Personal Mention
Lorrie Cranor, the FORE Systems Professor of Computer Science and Engineering and Public Policy, and director of the CyLab Usable Privacy and Security Laboratory, has received the SIGCHI Social Impact Award. The award is given by the Association for Computing Machinery Special Interest Group on Computer Human Interaction (SIGCHI) to senior individuals who promote the application of human-computer interaction research to pressing social needs. Cranor, who is co-director of the privacy engineering master's degree program, served as chief technologist at the U.S. Federal Trade Commission in 2016. She is a co-founder of Wombat Security Technologies, Inc., a security awareness training

company, and has authored over 150 research papers on online privacy, usable security and other topics. Also earning a SIGCHI award is Blase Ur (right), whom Cranor advised when he was a Ph.D. student in societal computing. Ur is the recipient of an Outstanding Dissertation Award for his work that presents a thorough, aware, detailed, nuanced, and coherent examination of passwords and their problems. SIGCHI is the premier international society for professionals, academics and students who are interested in human-technology and human-computer interaction. Find out more.

River Liu, a second-year student at the Entertainment Technology Center, has been named an International Game Developers Association Scholar and a recipient of the Eric Dybsand Memorial Scholarship. IGDA Scholars receive a travel stipend and a complimentary all-access pass to the Game Developers Conference, exclusive local studio tours, one-on-one mentorship from industry veterans and special Q&A sessions with some of the most influential developers in the industry. The Dybsand Scholarship, given annually to a student with an interest in artificial intelligence, pays tribute to the late pillar of the development community who was well-known as one of the original "3 AI guys" who hosted the AI roundtables at the GDC conferences. Liu is creating an AI engine for action-adventure games. This year's GDC is March 19-23 in San Francisco.

Legendary former Carnegie Mellon football coach Chuck Klausing, who led the Tartans to six Presidents Athletic Conference championships and four trips to the NCAA Division III playoffs, died Feb. 15. He was 92.
Klausing, a two-time NCAA Division III Coach-of-the-Year, guided the Tartans to a 77-15-2 record from 1976-1985. In 1979, CMU received the Lambert Trophy as the premier small college team in the northeast. He was inducted into the College Football Hall of Fame in 1998.
"I owe my start in football to Coach Klausing," said Carnegie Mellon head football coach Rich Lackner, who played at CMU under Klausing. "He was a great teacher, coach, mentor and a lifelong friend."
Prior to coming to Carnegie Mellon, Klausing was an assistant coach at Rutgers University and Army before taking over as head coach at Indiana University of Pennsylvania. He spent five years as an assistant at West Virginia University before becoming head coach at CMU.
Before entering the collegiate ranks he led Braddock (Pa.) High School to 56 consecutive victories and six WPIAL championships.
Read more from the Athletics Department.