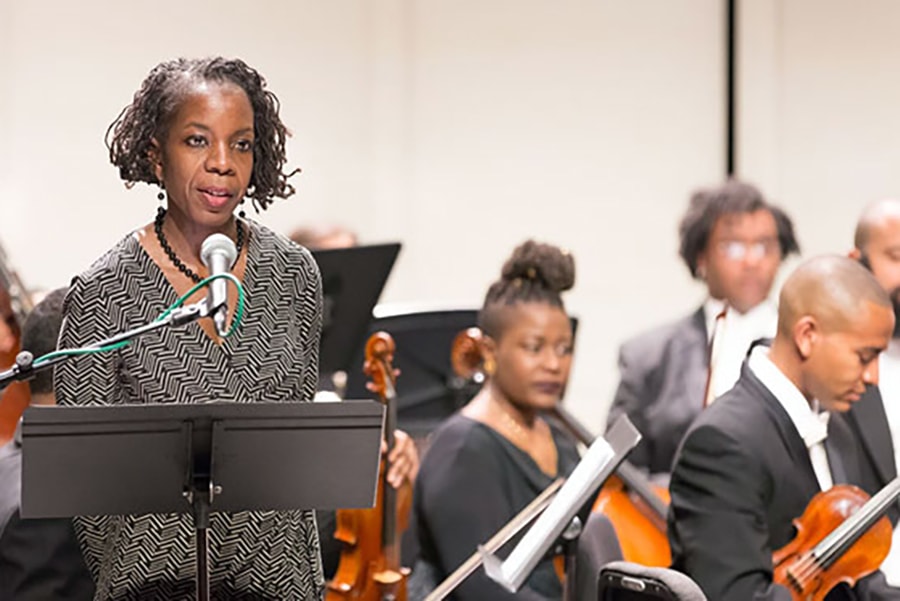 February 14, 2018
Personal Mention
Casop: A Requiem for Rice, a collaboration among Carnegie Mellon's Edda Fields-Black and internationally acclaimed artists Jonathan Green and Julie Dash, will be performed by a full symphony orchestra and choir as an African and African-American inspired take on a classic requiem. A Requiem for Rice is a lamentation for those who were enslaved, exploited and brutalized on Lowcountry rice plantations. The performance takes place at 8 p.m., Thursday, Feb. 22 at the Trust Arts Education Center, 807 Liberty Ave. Admission is $5. Find out more.

Martin Gaynor, the E.J. Barone University Professor of Economics and Health Policy at Heinz College, testified before the U.S. Congress yesterday (Feb. 14). The title of his testimony was "Examining the Impact of Health Care Consolidation." The purpose of the hearing was to examine consolidation trends in the health care sector, the reasons behind those trends, and the effects they have on the cost and quality of care. Gaynor is renowned for his research on competition in health care markets and on the role of incentive structures within health care. Learn more and see a video of his testimony.

Jocelyn Dueck's record, "Durey Rediscovered," was a Disc-of-the-Week on CBC. The Canadian radio station featured Dueck's latest album on "In Concert," a Radio 2 show. Dueck is an assistant teaching professor of collaborative piano, who is renowned for teaching master classes, English Diction, Opera Workshop, and preparing singers in opera productions. A devotee of language study through music, she is the founder of The Center for Language in Song, an institute dedicated to the art of song performance. Learn more about Dueck.

Saurabh Bhargava co-authored a piece for The Wall Street Journal titled "Common Errors When Buying Insurance." In the article, he discusses how consumers can make smarter choices when buying insurance plans and how plan sponsors and the government can help. Bhargava is an assistant professor in the Department of Social and Decision Sciences. He studies topics at the intersection of economics and psychology — behavioral economics — with a particular focus on questions with relevance to public policy. Read his Wall Street Journal article.  

Sophomore Zach Howarth of Carnegie Mellon's men's basketball team was named the Tartans' Student-Athlete-of-the-Week for Feb. 5-11. Howarth, a 6'2" guard, helped the Tartans to a 1-1 record in University Athletic Association play by averaging 22 points per game on 62.5 percent shooting from behind the three-point arc, and converting all seven of his free throws. He started the weekend with a 25-point effort in an 82-80 setback to 13th-ranked Emory University and followed that by scoring 19 points in the Tartans' 70-68 win over the University of Rochester. Howarth is a business major.

Jenn Mayberger, a junior guard on the CMU women's basketball team, became the team's all-time career assist leader last Friday when she dished out her 328th assist in a 66-64 loss to Emory University. Averaging 4.0 assists per game this year, Mayberger surpassed Jeanine Megahan, who had 327 assists from 1990 to 1994. Mayberger also holds the single season record with 142 assists and single game record with 12, both of which she set in her freshman campaign. Mayberger is a business and decision-science major.

Senior Tommy Mansfield set a new school record in the pole vault with a vault of 4.60 meters last Saturday at the Tiffin University Dragon Grand Prix. He bested his own school record of 4.58 meters that he set earlier this year. Mansfield is the top-ranked pole vaulter in the University Athletic Association and 24th in the U.S. He is a policy and management major.