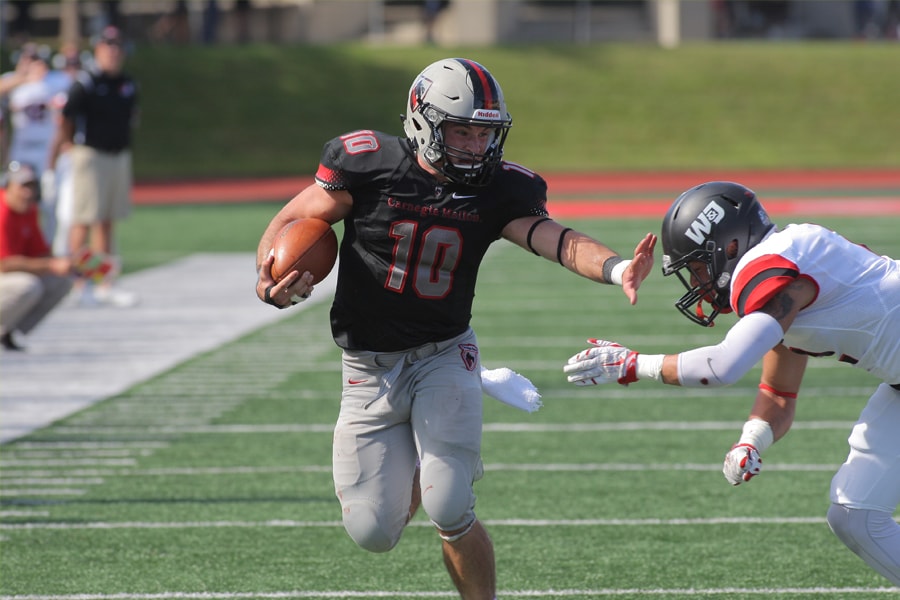 December 05, 2018
News Briefs
CMU To Create Athletics Hall of Fame
Carnegie Mellon's Department of Athletics has announced it plans to create an Athletic Hall of Fame by fall 2019 to celebrate its rich sports history.
"Carnegie Mellon is a world-class university and we celebrate that excellence in a myriad of meaningful and appropriate ways," said Associate Vice President and Director of Athletics Josh Centor. "Our intercollegiate athletics program also has a history of excellence, and it is important to celebrate that legacy, and the contributions our student-athletes have made to help make Carnegie Mellon the place that it is today."
Candidates nominated for their achievements as student-athletes must be five years removed from their final year of intercollegiate competition. Teams of distinction also may be inducted into the Athletics Hall of Fame five years after the end of the particular season. Administrators, coaches and others may be nominated — candidates may also include graduates and non-graduates who, through historic service and dedication to Carnegie Mellon, have distinguished themselves in the field of athletics. These other nominees shall be eligible for induction to the Athletics Hall of Fame after 10 years of exemplary service to the university and athletics program.
Nominations for the inaugural Carnegie Mellon Hall of Fame class can be submitted online and will be accepted through Feb. 15, 2019.
Army AI Task Force Selects CMU as New Hub
Carnegie Mellon has been selected as the hub of the United States Army's AI Task Force launched earlier this fall. The launch of the task force allows the Army to better connect with the broader artificial intelligence community as they focus their efforts in this constantly changing field. As the charter location for this national effort, the center based at CMU will engage universities and companies from across the nation and tap into the vibrant robotics and AI community in Pittsburgh.
"As the host site for this important effort, Carnegie Mellon will leverage its distinct strengths in artificial intelligence to assist the Army in building a vibrant AI innovation network with industry and university partners from across the nation," said Carnegie Mellon President Farnam Jahanian. "This partnership builds upon the university's long history of collaboration with the Department of Defense and industry partners. It is also a reflection of Pittsburgh's strengths as a hub for innovation and home to the world's top talent in emerging technologies."
Grant Will Help To Improve Transit Access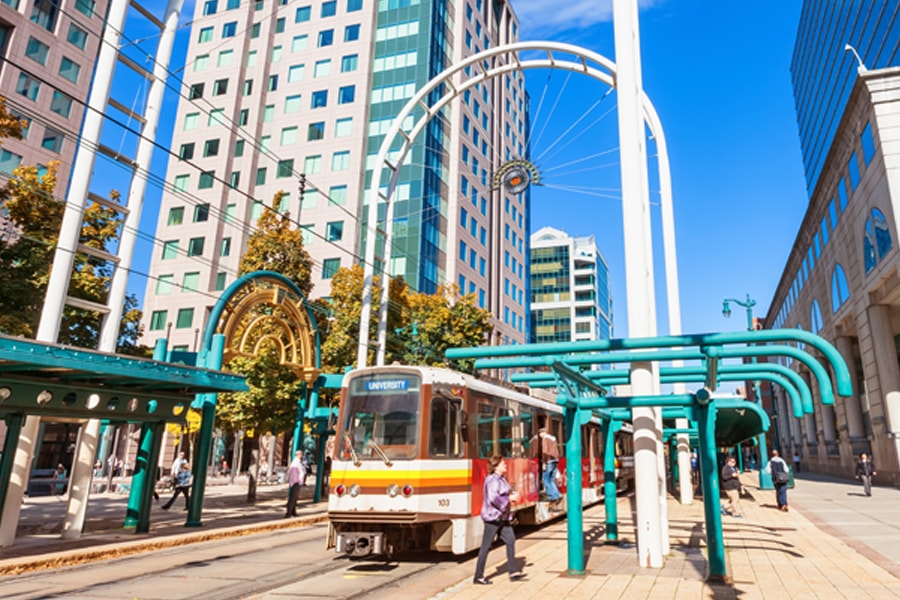 A 10-year partnership between Carnegie Mellon and the University at Buffalo to advance physical access and public transportation for people with disabilities has been extended for another five years.
The two universities' joint Rehabilitation Engineering Research Center (RERC) on Accessible Public Transportation has received a five-year, $4.6 million grant from the U.S. National Institute on Disability, Independent Living and Rehabilitation Research. The center develops ways to empower consumers, manufacturers and service providers in the design and evaluation of accessible transportation equipment, information services and physical environments.
"This new cycle of funding will include projects on making autonomous vehicles accessible and leveraging commercial artificial intelligence agents, such as Alexa and Google Home, to support people with disabilities," said Aaron Steinfeld, the center's principal investigator and an associate research professor at Carnegie Mellon's Robotics Institute, where he works on human-robot interaction and intelligent transportation systems.
Wheel-Track Wins "Best of What's New" Award
A wheel that can transform into a triangular track, developed by Carnegie Mellon University's National Robotics Engineering Center with funding from the Defense Advanced Research Projects Agency, is a winner of a Popular Science "Best of What's New" Award for 2018.
The reconfigurable wheel-track can transform from one mode to the other in less than two seconds while the vehicle is in motion, enabling a vehicle in wheel mode to operate at high speeds on roads and switch rapidly to track mode to negotiate challenging off-road terrain.
The device was recognized by Popular Science with a Best of What's New Award in the Security category. The magazine presents the awards annually to 100 new products and technologies in 10 categories, including aerospace, entertainment and health.
CMU Earns Silver Status as Bicycle Friendly University
Carnegie Mellon has earned silver status as a Bicycle Friendly University (BFU) by the League of American Bicyclists. CMU is one of 16 silver recipients and among 45 colleges and universities that have been honored with gold, silver, bronze and honorable mention awards.
The BFU awards pay tribute to colleges and universities that support bicycling to ensure healthy, accessible and eco-friendly transportation for students, faculty and staff. CMU has been a BFU since 2014.
The BFU application review process is a mixture of institutional reporting and feedback from bicycle advocates on campus. Each applicant institution must complete a comprehensive audit followed by input from local cyclists. Silver award recipients, like CMU, have implemented projects, policies and programs that exhibit a strong commitment to cycling. Silver schools have a growing bicycling culture, and a bicycle advisory group that meets regularly.
Seeking Ph.D. Participants for Three-Minute Thesis Competition
An 80,000-word thesis would take nine hours to present. Their time limit? Three minutes! Think your Ph.D. students can discuss their thesis in plain language in under three minutes for a chance to win technology or research/travel grants?
The Three Minute Thesis (3MT®) Competition challenges CMU doctoral candidates to present a compelling oration on their thesis and its significance in just three minutes, in language appropriate for a general audience. 3MT is not an exercise in trivializing or "dumbing-down" research, but requires students to consolidate their ideas and crystallize their research discoveries.
Any currently enrolled CMU Ph.D. student may register to compete. The registration deadline is February 8, 2019. Preliminary heats will be held February 18 – March 14 and the championship round will be held on March 26, 2019.
In collaboration with the Global Communication Center (GCC), the University Libraries are offering three workshops geared toward students interested in participating in this year's competition. All workshops will be held from 5 – 6 p.m. in IDeATe Studio B in Hunt Library. The three workshops are:
Wednesday, Jan. 23: Crafting a Compelling 3MT Presentation;
Wednesday, Jan. 30: Refining Your 3MT Presentation and Message; and
Wednesday, Feb. 6: Visualizing for 3MT: Slide Design.
Heat winners will win their choice of either $1,000 toward research/travel needs or $1,000 credit to the University Computer store to be used at their discretion. Championship winners will receive $3,000, $2,000 and $1,000 in research/travel grants and a potential $500 research/travel grant for the "People's Choice" and "Alumni's Choice."
Contact David Scherer, daschere@andrew.cmu.edu, for questions about the 3MT Competition.
Last Call: Support CMU's Toys for Tots Program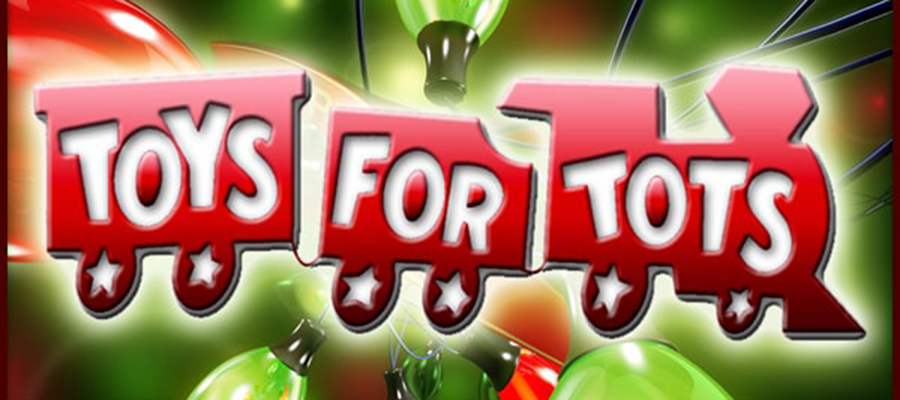 Carnegie Mellon Police and the Office of Student Leadership, Involvement and Civic Engagement (SLICE) are once again teaming up to support the U.S. Marine Corps' Toys for Tots program. The program collects new, unwrapped toys and distributes them as Christmas gifts to less fortunate children in the local area. New unwrapped toys can be dropped off at several locations around campus. You also can make a monetary donation to the program by dropping your gift in the cash box in Entropy in the Cohon University Center. Additionally, you can shop the Amazon Wish List and the toys you purchase will be delivered directly to the SLICE Office.
Donations are being accepted now through Dec. 10. The drop-off locations are:
University Police (300 South Craig Street);
SLICE Office (Cohon University Center);
CyLab (CIC Second Floor);
FMSB (Service Response Desk);
Wean Hall (Room 4212);
Pittsburgh Technology Center (Technology Drive);
Tepper Quad (3rd Floor Graduate Office);
Mellon Institute (3rd floor Security Desk);
UTDC (Henry Street);
Software Engineering Institute (Main Lobby);
Warner Hall (Enrollment Services);
Hamburg Hall (Room A-101);
Hunt Library (Main Lobby);
NREC (40th Street); and
Posner Hall (Room 150).
For more information, email the SLICE Office at slice@andrew.cmu.edu.
Nominate a Tartan by Dec. 7 for Student Engagement Award
You can help us recognize remarkable students by nominating them for the Alumni Association's 2019 Student Engagement Awards by Dec. 7. The awards honor students who have significantly enriched the quality of life at CMU, and fostered alumni engagement and pride in their alma mater.
Here's how you can nominate an outstanding student:
Complete the online form;
Upload or add a link to the nominee's bio, resume or LinkedIn profile; and
Add a minimum one letter of support.
Read about last year's winners and start your 2019 nomination today.
Pre-eminent Mathematicians To Speak at Abel in Pittsburgh at CMU
Carnegie Mellon's Department of Mathematical Sciences will host four of the world's pre-eminent mathematicians in January for Abel in Pittsburgh. The one-day conference, held on Jan. 11, 2019, is the ninth edition of the "Abel in…" series that aims to increase public awareness of mathematics and the Abel Prize. Conference co-organizers are CMU professors Irene Fonseca and Dejan Slepčev.
The conference will be held in Rashid Auditorium in the Gates and Hillman Centers and will feature Yakov Sinai, Sun-Yung Alice Chang, Gil Kalai and Scott Sheffield. Lectures are free and open to the public. Attendees should register by Friday, Dec. 7 at the Abel in Pittsburgh website.  Find out more.