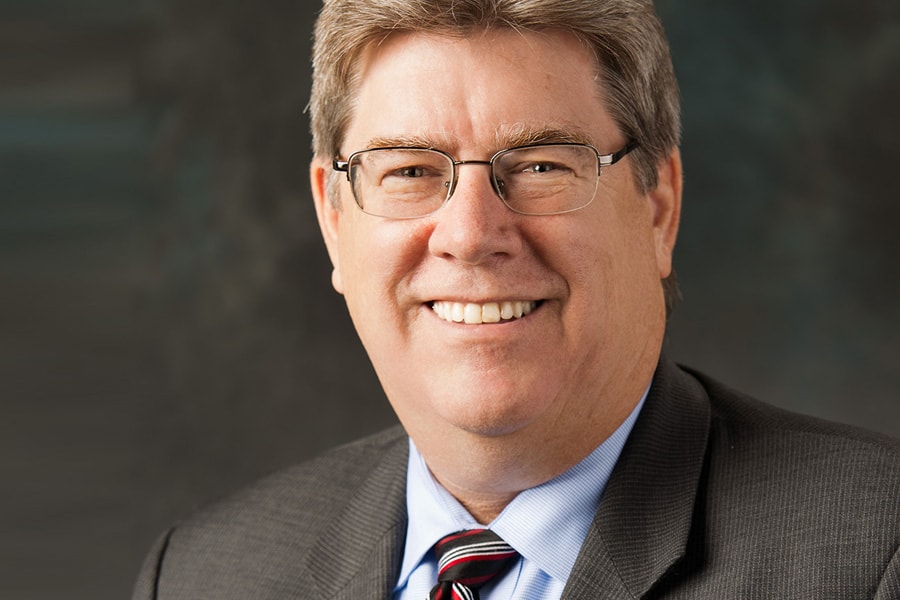 August 15, 2018
Personal Mention
Carnegie Mellon has named Michael McQuade, former senior vice president for science and technology at United Technologies Corporation (UTC), to be its new vice president for research, effective January 2019. The newly created position of vice president for research will report directly to the president and will strengthen and support research, creativity and entrepreneurship at Carnegie Mellon. "Michael McQuade's depth of experience across industry, government and academia, as well as his familiarity with CMU as a trustee and alumnus, position him well to take on this critical role and build upon our extraordinary momentum as a leading research institution," said President Farnam Jahanian. "With the elevation and expansion of this critical office, we look forward to maximizing the competitiveness of our research enterprise and promoting closer collaboration with industry partners, government agencies and other stakeholders." During his time at UTC, McQuade provided strategic oversight and guidance for research, engineering and development activities throughout the business units of the corporation and at the United Technologies Research Center. He previously held senior positions with technology development and business leadership at 3M, Imation and Eastman Kodak. Find out more.

Engineering Professor Shelley Anna is participating in the 2018-19 ELATE program at Drexel University. ELATE at Drexel is a one-year, part-time program that focuses on increasing personal and professional leadership effectiveness, leading and managing change initiatives within institutions, using strategic finance and resource management to enhance organizational missions, and creating a network of exceptional women who bring organizational perspectives and deep personal capacity to the institutions and society they serve. Facilitated by leaders in the fields of STEM research and leadership development, the curriculum includes classroom lessons and activities, online instruction and discussion, and on-the-job application at each fellow's home institution. The class is comprised of women faculty who are leaders in biotechnology, chemistry, engineering and health science. Anna joined Carnegie Mellon's Department of Mechanical Engineering in 2003, and began a joint appointment in Mechanical Engineering and Chemical Engineering in 2008. The major themes of her research are microfluidics, complex fluid dynamics and interfacial fluid dynamics.

Sheng Shen, an associate professor of mechanical engineering, has created a solder-like material called "supersolder," with twice the conductivity of conventional solders and a compliance higher by two to three orders of magnitude. In electronics, solder is used to connect two parts together. The product of a 2013 DARPA Young Faculty Award, supersolder is a thermal interface material (TIM) developed by Shen in collaboration with researchers from the National Renewable Energy Laboratory. Four years of work have resulted in the creation of a material that can fill the same role as conventional solders, but with twice the thermal conductance of current state-of-the-art TIMs. The secret behind Shen's breakthrough is copper-tin nanowire arrays. "The nanowires are grown from a template, like a mold, using small pores. It's chip technology using electroplating, grown one layer at a time, like how you coat an electrical cord by dipping it into electrolyte," Shen said. Find out more. 

Ty Walton, a significant leader in CMU's diversity, inclusion and student advising and support efforts for more than three decades, has announced her retirement, effective Sept. 4. Walton came to CMU in 1987 as assistant director of the Carnegie Mellon Action Project (CMAP). In 2004, she was promoted to director and guided the program's transition to CMARC, now a part of the Center for Student Diversity & Inclusion. Since 2001, she has led CMU's Summer Academy for Math and Science (SAMS), a transformational access and outreach program that has been attended by more than 1,500 high school juniors and seniors. SAMS graduates have enrolled at CMU, Ivy League schools and other top-ranked research universities. Walton received the Outstanding Contributions to Academic Advising and Mentoring Award in 2013. "Miss Ty, as she is fondly known to hundreds of students and alumni, has always been a wise counselor, a caring shoulder, and a steadfast advocate for all students," said Vice Provost for Education Amy Burkert. "Ty's insights and direction of academic support programs were consistently focused toward our students' success through learning, emotional and social support – throughout their entire time on campus. We thank Ty and express our deepest appreciation for all she has done at CMU." A celebration in her honor will be held during Homecoming.