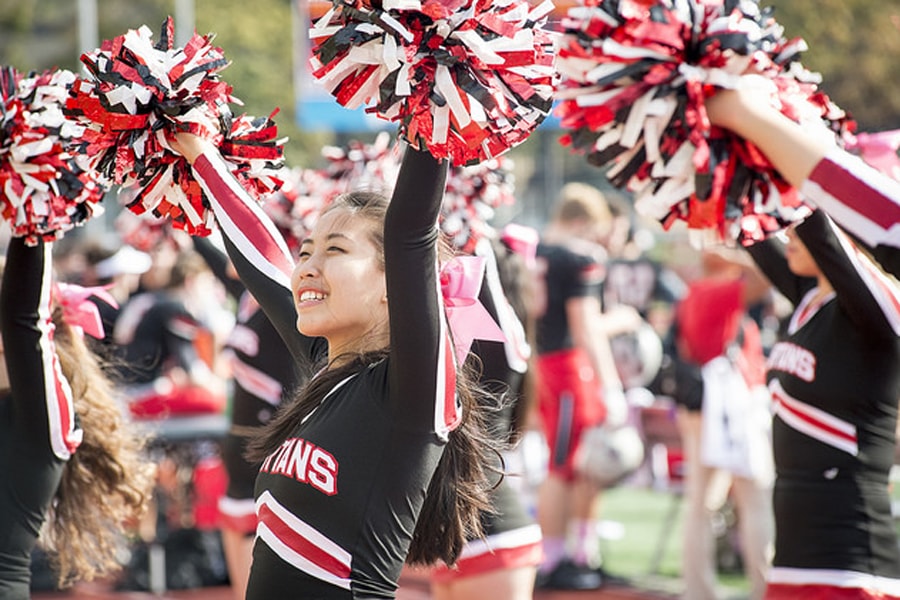 September 08, 2017
News Briefs
Tailgate Party Saturday
The Carnegie Mellon University Department of Athletics will be hosting the UPMC Season-Opening Tailgate party Saturday, Sept. 9, prior to kickoff of the Tartans' first home football game of the season against the University of Rochester.
The Tailgate party will begin at 12 p.m. on the IM/Soccer Field on the east side of Gesling Stadium. Students, staff, faculty, friends and fans are welcome and encouraged to attend. Hot dogs, snacks and drinks will be provided in a fun atmosphere for Tartan fans to come together to pump up the excitement for the beginning of the football season.
"We are grateful to our colleagues at UPMC for their support of our program, and this special initiative," said Director of Athletics Josh Centor. "I am looking forward to ushering in the new football season with our student body at the tailgate."
Come out and enjoy a game of corn hole or can jam with friends, grab some giveaways, and settle in the grandstands to cheer on the Tartans. Kickoff is set for 1 p.m.
Last Call: I-Corps Applications Due Sept. 8
The Swartz Center for Entrepreneurship has announced that the National Science Foundation I-Corps application deadline is Sept. 8.
CMU teams — faculty, staff, students and recent alumni — looking to jumpstart their science, technology, engineering and math (STEM) business ideas may apply. Benefits of the program include:
Up to $2,500 to further your business venture through customer discovery;
Access to six entrepreneurial workshops focused on agile innovation;
Become part of the Project Olympus incubator;
Access to a dedicated Swartz Center mentor to help hone your business idea;
Priority opportunities to showcase your venture at LaunchCMU and Olympus Show & Tell; and
Guidance in writing proposals for the national I-Corps Team program, SBIR/STTR grants, regional accelerator programs and other external funding.
Applications must be submitted online.
Two-Factor Authentication Improves Security
Two-Factor Authentication (2fa) is a service that provides an added layer of protection for your Andrew userID and password. University faculty, staff, and student workers are required to use Duo, a 2fa application. Other students, as well as those with sponsored accounts, also are encouraged to enroll in 2fa for added identity and account security.
"Simply stated, two-factor authentication increases the collective online security of the entire university," said Rodney McClendon, vice president for Operations. "Everyone who uses 2fa helps reduce the risk of breaches, and better protects all CMU accounts, passwords, and password-protected data, systems and services.
"Implementation of 2fa is a university-wide effort. I extend my sincere thanks to the entire campus community for their help and support in making the 2fa program a success — from those involved in the 2fa research initiative and user surveys, to everyone who enrolled by our deadline, as well as to all affiliates for their continued awareness and diligence in helping prevent and respond to cybersecurity threats," McClendon said.
Flu Vaccine Clinics Underway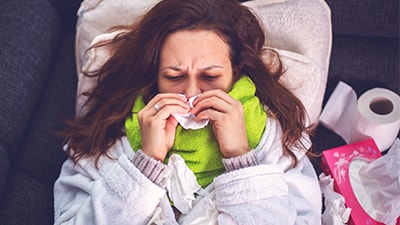 Once again, the university will be offering flu vaccines at no cost for faculty and staff members. New this year, the flu vaccine clinics will be hosted by Human Resources and administered by Giant Eagle Pharmacy.
Visit the Flu Vaccine Clinic Website for the clinic schedule and more information. To obtain your flu vaccine, you will need to present your Carnegie Mellon ID card. While walk-ins are welcome, for faster service it is recommended that you schedule an appointment.
CMU Earns Grant for Digital Scholarship
The Andrew. W. Mellon Foundation has awarded Carnegie Mellon and the University of Pittsburgh an 18-month, $60,000 grant to research the development of a standardized platform for digital scholarship. The award will support "Digits," a project that will explore how new technologies that make it increasingly easy to publish, share, reproduce and archive complex digital materials can be sustained in a unified and flexible way.
CMU's Jessica Otis and Scott Weingart, digital humanities specialists, and Pitt's Matt Burton, visiting assistant professor, and Matt Lavin, clinical assistant professor of English and director of the digital media lab, will lead the project. They will focus on minimizing software system administration costs while increasing scale and flexibility.
Digits also will allow digital projects and small-scale work to be preserved and updated.
"It is often considered double-dipping or even cheating to publish nearly identical research as more data becomes available," Weingart said. "Digits would provide infrastructure for regularly updating publications, as with an article that relays perpetually current popular opinions about romance fiction based on a large-scale analysis of online reviews."
Book Offers 18 Years of "Challenges to the Dream"
A new anthology, "Challenges to the Dream: The Best of the Martin Luther King, Jr. Writing Awards at Carnegie Mellon University," includes a powerful selection of the poetry and prose pieces from the writing contest's 18-year history. Edited by English Professor Jim Daniels, the book will be published by CMU Press in October and features 91 pieces from 83 writers and 31 different schools on topics ranging from racial and cultural stereotypes and school bullying to homophobia and identity questions.
Tracy K. Smith poet laureate of the United States and winner of the Pulitzer Prize, called the anthology, "the mortar that will mend our nation's spirit." She said, "It is consoling beyond words to witness these young writers wrestling with the realities of race, bringing solid thought and well-wrought language to bear upon that process."
Since its inception, the MLK Jr. Writing Awards contest has received more than 2,000 entries. The anthology's purpose is to not only share especially moving pieces from the awards program but also encourage and extend more conversations about racial, political, gender, cultural and other diversity issues.