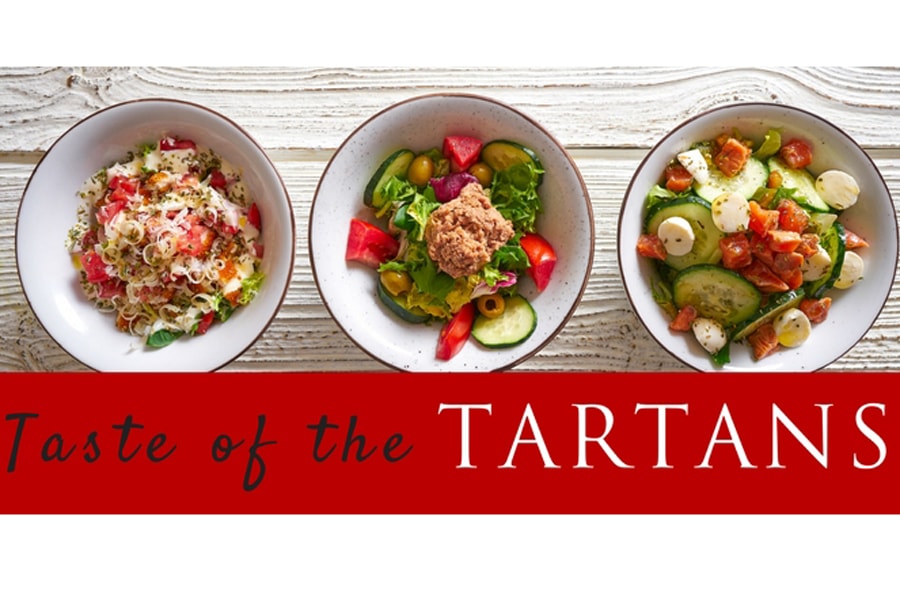 September 18, 2017
News Briefs
Community in the Face of Hurricane and Earthquake Devastation
There will be a gathering of support for anyone in the CMU community impacted by the recent hurricanes in the Caribbean and U.S. and the earthquakes in Mexico.
 
When: 4 p.m., Friday, September 22
Where: Center for Student Diversity and Inclusion, Cohon University Center: Lower Level across from University Bookstore
 
Please join members of the CMU community in a gathering facilitated by Dr. Kurt Kumler, Executive Director of Counseling and Psychological Services (CaPS) joined by staff from the Office of International Education and The Center for Student Diversity and Inclusion.  We hope to connect and explore ways to support one another, and find resources for assistance and action. Please share this invitation broadly and we hope to see you there. 
 
Questions?  Contact The Center at csdi@andrew.cmu.edu or call 412-268-2150.
Dining Presents Taste of the Tartans, Sept. 26
Dining Services invites all members of the campus community to this tasty, annual tradition from 11 a.m. to 2 p.m., Tuesday, Sept. 26 in the Cohon Center's Rangos Ballroom. Take your taste buds on an international tour of free samples from dining vendors across campus. Pick up a ballot at the door and cast your vote for your favorite bite for the Andy Eats "Best of Taste of the Tartans!"
Celebrating Machine Learning for Social Good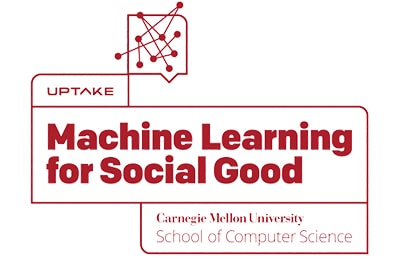 Pittsburgh Mayor Bill Peduto will sit down with Brad Keywell, Uptake CEO, for a fireside chat about cities as centers of innovation and other issues as CMU celebrates the launch of the Machine Learning for Social Good fund. A reception follows the discussion. Interim Provost Laurie Weingart, Machine Learning Department Head Manuela Veloso and Professor Roni Rosenfeld of the Machine Learning Department and Language Technologies Institute also will make remarks.
Uptake, a Chicago-based predictive analytics software company, donated $1 million to start the Machine Learning for Social Good fund, which Rosenfeld oversees. The fund will provide opportunities for faculty and students to apply their expertise in data science and machine learning to initiatives that benefit the public sector. The event is open to faculty and graduate students only. Please register.
Alumni Win Emmys for Production Design
CMU alumni Andrew Leitch and Eugene Lee earned television's top prize in production design at the 2017 Creative Arts Emmy Awards, Sept. 10.
Lee, a production designer and 1975 alumnus, won his second Emmy for Outstanding Production Design for a Variety, Nonfiction, Reality or Reality-Competition Series for NBC's "Saturday Night Live."
Leitch, a 2012 graduate, won his first Emmy as part of a team for designing sets for the sixth season of HBO's political satire "Veep." The team won in the Outstanding Production Design for a Narrative Program (Half-Hour of Less) category.
In all, 14 CMU alumni garnered 17 nominations for eight Emmy Awards. Find out more about CMU and the Emmy Awards.
Apply for "A Day in the Life" Job Shadowing Program
Staff members across the campus community dedicate themselves each day to supporting Carnegie Mellon's mission and goals. A shadowing program, called "A Day in the Life," is launching this October to provide an opportunity for staff to learn about how others are contributing to CMU and for staff to introduce others to their position and department contributions.

Sponsored by Staff Council and Professional Development Services, A Day in the Life is designed to provide staff with an opportunity to experience the university through a different lens and to engage in sharing ideas and forming relationships with colleagues throughout CMU. Participants will gain a deeper understanding of the many ways in which all staff support and advance the mission of the university.

As a participant—either as a host or shadower—you will meet with a match for a suggested six hours over the course of six weeks, starting October 12th when the A Day in the Life Kick Off occurs.  To be considered as a host or shadower, or for more information, please visit the program's website or email ADayintheLife@andrew.cmu.edu. Apply now, as space is limited.
CMU's Flu Forecasts Prove Most Accurate
For the third year in a row, Carnegie Mellon University's forecasts of national influenza activity have proven to be the most accurate among all forecasting systems evaluated by the U.S. Centers for Disease Control and Prevention.
CMU's Delphi research group fielded two forecasting systems during the flu season that ended in May. The systems ranked 1 and 2 among the 28 systems submitted to the CDC's forecasting research initiative by university and governmental research groups.
In contrast to the CDC's longstanding flu surveillance network, which measures flu activity after it occurs, the forecasting effort attempts to look into the future, much like a weather forecast, so health officials can plan ahead.
Find out more about CMU's forecasts.
CMLH Seeks Research Proposals
The Center for Machine Learning and Health (CMLH) is seeking proposals for research projects this fall. The CMLH seeks innovative, transformative research and development projects in all aspects of health care, including analytics, reasoning and prediction. Project goals should include generating systems and tools for improving the quality, efficiency and cost-effectiveness of health care.
This call for proposals is for one-year early stage research projects. Proposals are due Oct. 30. See the CMLH website for more details. 
Subscribe To Receive Parking News
To receive important and up-to-date parking announcements, members of the CMU community can subscribe to Parking & Transportation Services' email news at http://eepurl.com/c3lhur.
Also new in Parking & Transportation Services is a pilot wheelchair scooter program for permit holders in the East Campus Garage. If you have a temporary disability (broken leg, foot, etc.) you can use one of Parking's electric scooters on a daily basis. The scooters are in the East Campus Garage office.
Questions? Contact Michelle Porter at mporter@andrew.cmu.edu.
Alumni Award Nominations Due Oct. 2
The CMU Alumni Association is accepting nominations for its 2018 Alumni Awards. Alumni may be nominated in the following categories: Achievement, Service, Outstanding Recent Alumni and the new Founders Medal for Outstanding Service and Exceptional Achievement. Faculty and staff may be nominated for the Faculty & Staff Impact Award. The nomination deadline is Oct. 2.
Find out more and submit a nomination.
Nominees Sought for Review, Disciplinary Boards
The Office of Community Standards & Integrity in the Division of Student Affairs is seeking nominees to serve on the Academic Review Board and the University Disciplinary Committee.
Nominations should be staff and faculty members who have shown a commitment to honesty and integrity, evidence of sound judgment, critical thinking and analysis, a commitment to consistency in their work and interactions with others, listening skills and compassion. Board members are convened to review student violations of community standards (theft, vandalism, alcohol violations, etc.) that cannot be resolved through an administrative resolution meeting or an academic integrity violation pattern (cheating, plagiarism, etc.). This is an appointed volunteer opportunity and a way to contribute to upholding the standards and integrity of the Carnegie Mellon community.
If you are interested or know someone who may be a good fit, please fill out the nomination form by September 22. Nominated individuals will be invited to attend a board member training session — the first opportunity will be on September 30. Once nominated and trained, names will be passed to Faculty Senate and Staff Council respectively, for appointment.
Flu Vaccine Clinics Set for October, November
Once again, the university is offering flu vaccines at no cost to faculty and staff members. New this year, the flu vaccine clinics will be hosted by Human Resources and administered by Giant Eagle Pharmacy.
Upcoming clinics are:
Oct. 4, 9 a.m. - 2 p.m., Cohon Center's McKenna/Peter/Wright Room
Oct. 11, 8:30 a.m. - Noon, SEI Bakery Square A105
Oct. 12, 8:30 a.m. - Noon, NREC Lawrenceville, 1st floor auditorium
Oct. 23, 11 a.m. - 4 p.m., Cohon Center's McKenna/Peter/Wright Room
Nov. 1, 10 a.m. - 2 p.m., Cohon Center's McKenna/Peter/Wrigh Room, (Benefits, Fitness Fair)
Nov. 7, 8:30 a.m. - Noon, Mellon Institute Social Room 328
Nov. 13, 9 a.m. - 2 p.m., Cohon Center's McKenna/Peter/Wright Room
Visit the Flu Vaccine Clinic Website for the clinic schedule and more information. To obtain your flu vaccine, you will need to present your Carnegie Mellon ID card. While walk-ins are welcome, for faster service it is recommended that you schedule an appointment.