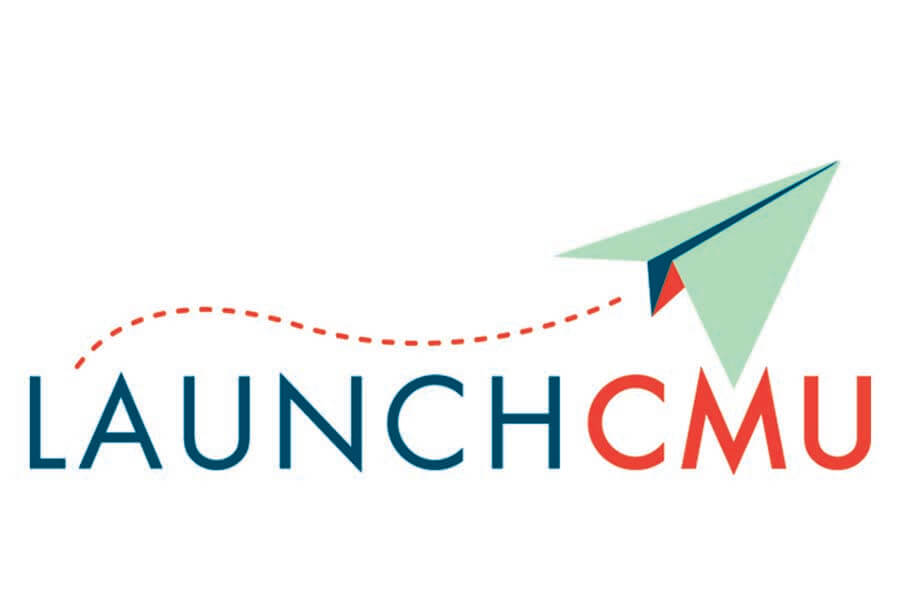 September 13, 2017
News Briefs
LaunchCMU Pittsburgh Is Oct. 10
The focus of this year's LaunchCMU Pittsburgh technology startup and research showcase on Tuesday, Oct. 10 is Robotics in Manufacturing. Sponsored by the Swartz Center for Entrepreneurship, LaunchCMU showcases entrepreneurship at CMU — cutting-edge research and innovations from students, alumni, faculty and staff — while bringing together the investment community, regional business leaders and CMU alumni.
TEL Projects Receive ProSEED Funding
Six technology-enhanced learning (TEL) projects designed to improve education while advancing our understanding of how humans learn have received funding from Carnegie Mellon's ProSEED grant program. Part of the university's Simon Initiative, the projects will leverage CMU's learning engineering ecosystem and integrate learning research with data-driven, innovative educational practices.
ProSEED provides startup support for innovative projects that span disciplines and allow researchers and educators to complete the fundamental research needed to take their work to the next level. The Simon ProSEED projects support the university's strategic plan by advancing and applying CMU's world-leading research in learning science and TEL.
The six projects are:
Scaling Maker Portfolios;
Teaching Data Science Problem-Solving Skills at Scale;
Evaluating TEL Tool for Personalized Learning Feedback;
Scaffolding Active Learning for Scientific Principles;
Creating Database Tools for Creative Storytelling With Mobile Technology; and
Using OLI To Improve and Monitor Learning and Instruction.
CAS Begins Narrative Initiative
From the role of public art to the evolution of media to how people use performance through social rituals, athletics and digital devices, Carnegie Mellon's Center for the Arts in Society (CAS) has been re-framing the view of day-to-day life since 2008.
Projects from CAS' latest mission — the Performance Initiative — were on display at the Miller Gallery recently and the focus of a special reception, complete with live music and fanfare.
"It was great to see a room packed full of people from so many different schools and departments across campus," said James Duesing, CAS director and professor of art. "A highlight for me was seeing the project leaders present their work and the considered way Wendy Arons and Kristina Straub introduced such diverse projects in the context of contemporary performance."
Alumni Award Nominations Due Oct. 2
The CMU Alumni Association is accepting nominations for its 2018 Alumni Awards.  Alumni may be nominated in the following categories: Achievement, Service, Outstanding Recent Alumni and the new Founders Medal for Outstanding Service and Exceptional Achievement. Faculty and staff may be nominated for the Faculty & Staff Impact Award. The nomination deadline is Oct. 2.
Find out more and submit a nomination.
Nominees Sought for Review, Disciplinary Boards
The Office of Community Standards & Integrity in the Division of Student Affairs is seeking nominees to serve on the Academic Review Board and the University Disciplinary Committee.
Nominations should be staff and faculty members who have shown a commitment to honesty and integrity, evidence of sound judgment, critical thinking and analysis, a commitment to consistency in their work and interactions with others, listening skills and compassion. Board members are convened to review student violations of community standards (theft, vandalism, alcohol violations, etc.) that cannot be resolved through an administrative resolution meeting or an academic integrity violation pattern (cheating, plagiarism, etc.).  This is an appointed volunteer opportunity and a way to contribute to upholding the standards and integrity of the Carnegie Mellon community.
If you are interested or know someone who may be a good fit, please fill out the nomination form by September 22.  Nominated individuals will be invited to attend a board member training session — the first opportunity will be on September 30.  Once nominated and trained, names will be passed to Faculty Senate and Staff Council respectively, for appointment.
Flu Vaccine Clinics Underway
Once again, the university will be offering flu vaccines at no cost for faculty and staff members. New this year, the flu vaccine clinics will be hosted by Human Resources and administered by Giant Eagle Pharmacy.
Visit the Flu Vaccine Clinic Website for the clinic schedule and more information. To obtain your flu vaccine, you will need to present your Carnegie Mellon ID card. While walk-ins are welcome, for faster service it is recommended that you schedule an appointment.