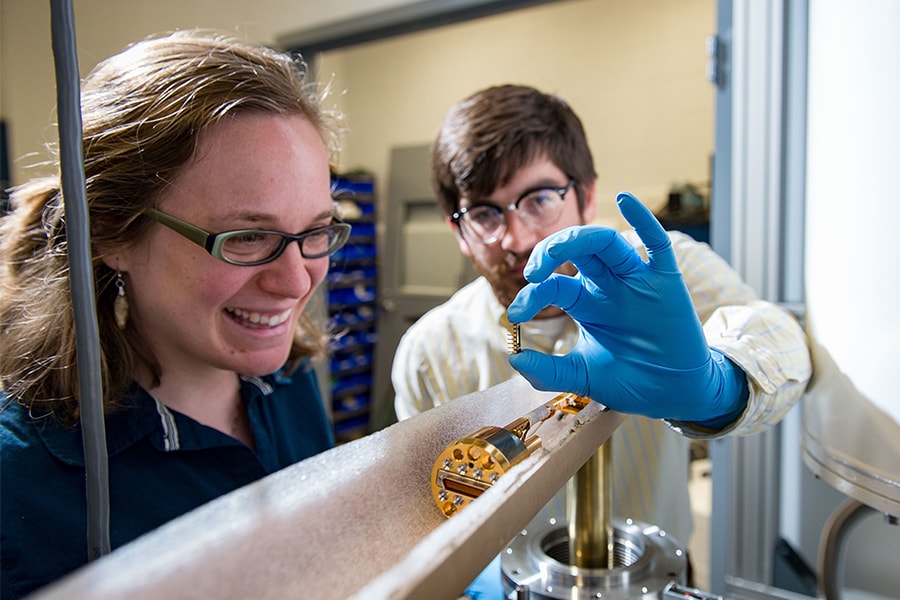 October 10, 2017
CMU To Launch New, More Efficient Research Management System
By Bruce Gerson bgerson(through)cmu.edu
A new online management system for Carnegie Mellon University's sponsored research proposals will enhance tracking and data collection, and eliminate the need for signature approvals on paper.
In 2016, the Office of Sponsored Programs helped facilitate the submission of 1,652 research proposals.
The new proposals module of the Sponsored Programs and Research Compliance System (SPARCS) will improve the submission and tracking process for researchers and administrators who contribute to research at CMU. The proposals module is scheduled to launch Oct. 30.
"The SPARCS proposals module will improve the workflow associated with submitting research proposals and facilitate more robust data collection about our proposal activity, in support of the strategic activities in all our schools and colleges," said Interim Vice Provost for Research Bhagavatula Vijayakumar.
The benefits of SPARCS include:
Electronic routing and approval for proposals;
Improved budgeting support for future reporting;
Accurate data collection to reduce errors in submissions;
Centralized communications between stakeholders and the Office of Sponsored Programs;
A centralized repository for all proposal related documentation;
Integration with compliance modules and other university systems; and
A standardized process support system.
"We'll no longer need to walk around with a routing sheet to obtain signatures. SPARCS will send notifications to the appropriate approvers reducing time to obtain the necessary departmental and college approvals," said Linda Feuster Duffy, associate vice provost for the Office of Sponsored Programs. "We want to thank the business managers and research administrators for their contributions during the design phase and for helping us move the university from a paper process to an electronic process."
Krista McGuigan, business manager for the Language Technologies Institute, has been part of the project since its inception. She said SPARCS is a huge step toward increased transparency in the research administration process.
"The SPARCS team has sought campus input at every point of the development process and we will have improved tools and processes to support our business offices as a result. Ultimately, we all benefit from easier access to the myriad of information flowing through our research processes," McGuigan said.
The SPARCS Help Desk has expanded services to assist users in navigating through the new system. Representatives from the Office of Sponsored Programs also will be available to help.
For more information, visit the SPARCS website.