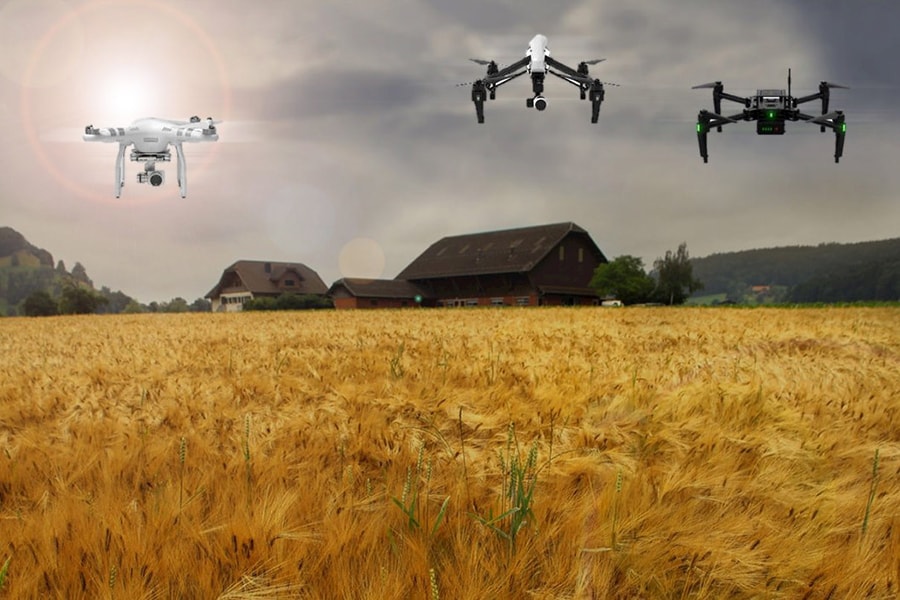 October 18, 2017
News Briefs
Drone Safety Practices, FAA Registration Help Available
Unmanned Aircraft Systems (UAS), including aircraft commonly known as drones, are used at Carnegie Mellon University in a variety of ways related to academics, research, business and recreation. In addition to legal regulations enforced by the Federal Aviation Administration (FAA) and local governments, there are safety precautions that should be practiced to protect users from hazards associated with drone use.
The Office of the General Counsel and Insurance Services are available to assist members of the Carnegie Mellon community in obtaining necessary FAA registration and satisfying other FAA operational requirements.  In order to confirm compliance with FAA regulations, coverage under the university's insurance, or to inquire about compliance training opportunities, please contact drones@cmu.edu
Find more information, including links to FAA regulations and the FAA registration site. Questions can be sent to drones@cmu.edu.
Veterans Day Ceremony Nov. 10; Student Veterans Photos Wanted
On Friday, Nov. 10 the Naval ROTC Unit at CMU will be conducting a Veterans Day Ceremony at the flagpole on the Cut. The ceremony will take place from 7:50 to 8:10 a.m. All veterans as well as the campus community are invited to attend.

The ceremony will include raising of the colors, a salute to veterans, remarks by Commanding Officer Captain William Breitfelder and other guests. It also will be part of the opening ceremonies of Homecoming Weekend.
 
As part of the celebration all student veterans are asked to send a photo of themselves while they were in the military to Michael Danko, ROTC Programs Manager and Veterans Benefits Coordinator. The photos will be used to create a poster to display on campus to feature our student veterans and recognize their service.

Please send photos to Michael Danko by Oct. 30. For more information, contact Danko at 412-268-8747 or mdanko@andrew.cmu.edu.
Help Shape the Search for Our Next President
What attributes should the search committee be looking for in a candidate? What are CMU's greatest strengths, and what will be the new president's biggest challenges? Share your opinions on these questions and more, and help guide the search committee in its quest for the next CMU president during the Presidential Search Open Forums.
The forums will be held on Wed., Oct. 25 in the Connan Room in the Cohon University Center as follows:
Students 9 - 9:45 a.m. and 5 - 5:45 p.m.
Faculty 10 - 10:45 a.m. and 4 - 4:45 p.m.
Alumni 11 - 11:45 a.m. and 2 - 2:45 p.m.
Staff 12 - 12:45 p.m. and 3 - 3:45 p.m.
Not able to attend in person? Submit your input online at www.cmu.edu/presidential-search.
Help Determine the Future of Food on Campus
Dining Services has released a Request for Proposal (RFP) for the primary dining vendor contract on campus, a role that has been filled by CulinArt for the past nine years. An RFP process is a best business practice that allows Dining Services to review potential vendors and seek input from the university community about food on campus. A unit within the Division of Student Affairs, Dining Services aims to nourish the university community with delicious, healthy and diverse food options that make eating on campus both desirable and satisfying.
 
The selection process for the primary dining vendor will take approximately seven months, and members of the Carnegie Mellon community are invited and encouraged to engage in the process. RFP proposals are anticipated to be reviewed during the final two weeks of January 2018, with on-campus presentations and follow-up visits to take place throughout February and early March. Contract award is estimated for early spring 2018.
 
If you have any questions about the RFP process, or would like to learn about opportunities to be involved, please contact Director of Dining Services Pascal Petter.
Libraries To Celebrate Open Access Week
The University Libraries invites you to participate in Open Access Week 2017, an annual international event promoting open access to peer-reviewed work as a new norm in research and scholarship. To celebrate, the Libraries, which has organized Open Access Week activities on campus since 2010, is hosting three signature events. All events are in the Den in Sorrells Library.
Weaving the Fabric of Research: The KiltHub Repository at CMU. Oct. 24, 10 a.m. - 12 p.m., and 2 - 4 p.m. Receive assistance in making your research data and other scholarly outputs publicly available on the new CMU KiltHub Repository.
The Gold and Green Standards: Supporting Open Access Journal Publishing. Oct. 25, 4 - 5:30 p.m. Hear more about the experiences of faculty and graduate student authors who have published in open access journals.
Adopting Open Publishing Practices at CMU. Oct. 30, 4 - 5:30 p.m. Hear more about adopting open publishing methods and practices, and how open publishing has been adopted and implemented at CMU.
Open access benefits CMU researchers in their dual roles as authors and readers. Members of the campus community actively promote open access, routinely provide open access to their work, and heavily use open access resources, such as the institutional repository, KiltHub. Learn more about these events and other Open Access initiatives at CMU.
Flu Vaccine Clinics Set for October, November
Once again, the university is offering flu vaccines at no cost to faculty and staff members. New this year, the flu vaccine clinics will be hosted by Human Resources and administered by Giant Eagle Pharmacy.
Upcoming clinics are:
Oct. 23, 11 a.m. - 4 p.m., Cohon Center's McKenna/Peter/Wright Room
Nov. 1, 10 a.m. - 2 p.m., Cohon Center's McKenna/Peter/Wrigh Room, (Benefits, Fitness Fair)
Nov. 7, 8:30 a.m. - Noon, Mellon Institute Social Room 328
Nov. 13, 9 a.m. - 2 p.m., Cohon Center's McKenna/Peter/Wright Room
Visit the Flu Vaccine Clinic Website for the clinic schedule and more information. To obtain your flu vaccine, you will need to present your Carnegie Mellon ID card. While walk-ins are welcome, for faster service it is recommended that you schedule an appointment