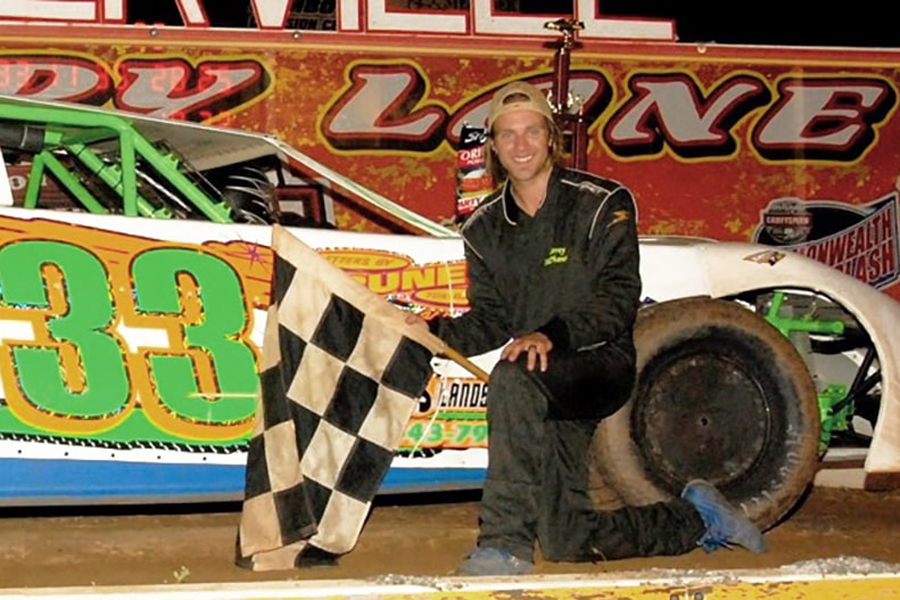 November 28, 2017
Racing is McPherson's Labor of Love
By Bruce Gerson bgerson(through)cmu.edu
During the week, Corey McPherson travels around campus helping to maintain Carnegie Mellon University's 24 residence halls. On the weekends, he drives around oval racetracks as a championship racecar owner and driver, who may be the next reality TV star.
"We do everything, from installing air conditioners and replacing furniture to fixing light fixtures, windows, doors and ceiling tiles," McPherson said of his duties as a laborer 1 for Facilities Management and Campus Services. "We take care of anything that needs repaired."
He likes his day job, but his passion is working on his three racecars and driving at speeds of up to 130 miles per hour. He races every weekend during the season (April – October) at the Lernerville Speedway, Pittsburgh Motor Speedway and several tracks in Ohio and West Virginia.
"It's pretty much a second full-time job. But, my happiest and most peaceful time is in the racecar when the green flag is waving and I'm racing," he said. "You're doing something that you really don't have time to think about. You only have time to react."
McPherson has had much success at the Lernerville Speedway in Sarver, Pennsylvania. He is the second all-time leading driver in the history of the track with 39 victories in eight seasons, and he has won five series championships there.
"I've always had the urge to race," said McPherson, who grew up racing dirt bikes. "I always liked to be competitive. I like the feeling."
Earlier this year, a team from Wild Bill Creative, a marketing, advertising and broadcast media firm, visited McPherson and his family, and two of his competitors to film scenes for a reality TV show.
"They filmed at my house, hung out with us and went to races with us. They took a lot of footage and put together a four-minute trailer on YouTube," he said. "Last I heard they were pursuing the Discovery Channel, National Geographic and Netflix."
While he prepares his cars for the next racing season to begin, McPherson is preparingfor his winter duties at CMU. When the snow falls, he will add shoveling and salting sidewalks at the residence halls to his list of responsibilities. In extremely cold temperatures, he goes on a "freeze watch" to make sure all windows and exterior doors are closed tight to avoid pipes from freezing.
Despite the additional cold weather assignments, McPherson is fond of his job at CMU.
"I enjoy coming to work every day. I enjoy the people I work with and being around the students. Everyone at CMU is friendly," he said.
Have a suggestion for Staff Spotlight? Send it to piperweekly@andrew.cmu.edu.