March 23, 2017
News Briefs
Sign Up for 1000plus Day of Service Before March 25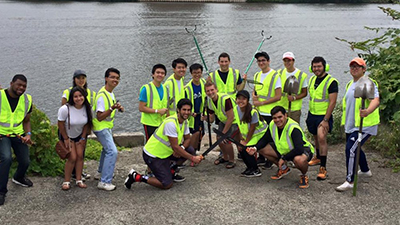 Partner with local Pittsburgh community groups and help give back to the city Carnegie Mellon calls home. The Spring 1000plus Day of Service is Saturday, April 8 from 10 a.m. to 1 p.m. The day of service is open to all affiliated with the campus community, including alumni, graduate students, undergraduate students, faculty or staff. Register here.
Volunteers Needed for Take Our Sons and Daughters to Work
Take Our Sons and Daughters to Work day is April 27, and volunteers are needed to assist in a number of roles:
Registration volunteers are needed from 10:45 a.m. through about 12:15 p.m. 
Lunch aides are needed from 11:45 a.m. through 1 p.m. 
Guides are needed from 1 p.m. – 3:30 p.m.
Session Presenters are needed from 1 –  3:30 p.m.
Monitors at Pick-Up from 3 – 4:00 p.m.
Learn more about each of the volunteer positions. If you are interested in being a volunteer, contact Cindy Vicker  at cp32@andrew.cmu.edu or Gloria Gruber at ggruber@andrew.cmu.edu.
CMU Student Startups Among the "Coolest"
Inc. has named two Carnegie Mellon student startups, RoBotany and 101, to its list of  "16 Coolest College Startups."
RoBotany is a robotic indoor-vertical-farming company using automation and analytics to transform modern agriculture. Vertical farming uses 95 percent less water and avoids topsoil degradation and runoff pollution. RoBotany's patent-pending mobile robotics improve labor efficiency by 50 percent and increase crop output compared with competitors. Its analytics allow farm monitoring as well as the ability to optimize for nutrients and taste. In all, RoBotany provides an operational competitive advantage in its ability to sell higher-quality produce with higher-production efficiency.
101 is increasing student engagement in college STEM classrooms with tools that promote active learning. This past fall, the company launched Chem101, which allows chemistry professors to send problems that their students complete on personal devices during lectures. Chem101 has been successfully piloted at eight schools, including Carnegie Mellon, Columbia University and the University of Cincinnati. Unlike clickers or other classroom-response tools that use generic multiple-choice questions, Chem101 builds subject-specific modules with intuitive ways for students to learn and interact with problems. Students get automated feedback and professors see what their entire class is drawing in real time so they can promote a class discussion about common mistakes.
Find out more and vote for the coolest startup. A winner will be announced April 4.
Students Vie for Campus Superstar Title, March 26
Four School of Drama students will compete to be this year's Campus Superstar at 7 p.m. Sunday, March 26, at Carnegie Music Hall in Oakland.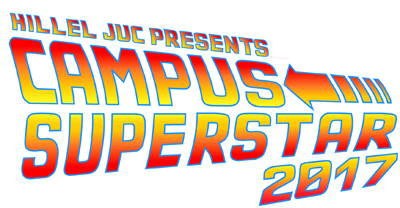 Campus Superstar is an American Idol-like singing competition featuring Pittsburgh area college students. Over 150 students auditioned in the fall, and 10 finalists were selected following a semi-final round in November. Campus Superstar is a professionally produced musical spectacular, in which performers are accompanied by a full band, with all the glamour that one would expect from a concert or Broadway show.
Competing from CMU will be seniors Hanna Berggren and Daryl Paris Bright and sophomores Gena Sims and Ramsey Pack.  Learn more about the students.

Student tickets are free with a valid school ID. Faculty and staff can purchase tickets starting at $36. Staff should use the faculty order form.  Campus Superstar is presented by The Edward and Rose Berman Hillel Jewish University Center of Pittsburgh. Find out more about the competition.
Beatstep Cowboys Wins at Intel University Games Showcase
At the Intel University Games Showcase earlier this month, a student team from CMU's Entertainment Technology Center (ETC) won first place in Best Game Play and second place in Best Visual Quality with "Beatstep Cowboys." They competed against 11 of the world's top university game design programs. Learn more about the contestants.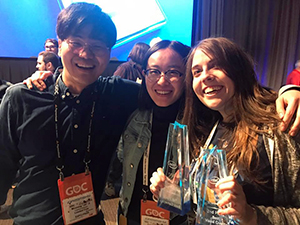 Beatstep Cowboys is a rhythm-based, real-time strategy game for two players. The difficulty of the levels is determined by the complexity and timing of the music, and players must work to position themselves to take advantage of their environment and the music to beat their opponents. Watch the Trailer.
The game is billed as easy enough for a child to learn to play yet provides advanced players the opportunity to stretch the limits of their logical and predictive thinking.
The team (pictured left to right) consisted of JD Minoong Ji, creative director and programmer; Amy Stewart, game designer; and Xuelai (King Kong) Zhang, artist. Both Ji and Stewart are 2016 alumni from the ETC, while Zhang will complete degree requirements at the end of this term. Hear from the team.
ICC Hosts Symposium for International Teaching Assistant Professionals
The Intercultural Communication Center (ICC) hosted the third annual International Teaching Assistant (ITA) Professional Symposium in February. The ICC, nationally recognized as a leader in supporting language and cultural training for international teaching assistants, launched the symposium in 2015. Attending this year were participants from 16 different institutions including Cornell, Purdue and Georgia Tech.
The keynote speakers were Lauren Herckis of CMU's Simon Initiative, who presented "Learning to Dance Backwards and in Heels: Providing Support for ITAs," and Veronica Sardegna, from the University of Pittsburgh School of Education, who spoke on "Research-based Practices that Support and Enhance ITA's Oral Proficiency Development."  In addition, participants had the option of nine roundtable discussion groups to choose from, ranging from Harnessing Diversity in the Classroom to Expertise and Culture: Highlighting expert blind spot in the classroom.
Rebecca Oreto, the conference organizer, said, "This conference allows participants to share innovative practices and techniques, as well as build a strong network of ITA practitioners. In a field like ours, these symposia are essential."
For more information on the ICC and its services, visit www.cmu.edu/icc.
Fellowships in Digital Health Available
The Center for Machine Learning and Health is seeking applications for graduate student Fellowships in Digital Health.
Each fellowship provides full support for one year for a graduate student at Carnegie Mellon who is pursuing cutting-edge research that advances digital health, broadly defined.
Who is eligible:   
Full-time Ph.D. or master's degree students at Carnegie Mellon University.
Master's degree students must be enrolled for research for at least 24 credits or writing a thesis must be part of their degree requirements. Students are encouraged to inquire to see whether they are eligible before they submit their applications.
Students should have a primary research project related to digital health. Applications are welcome that involve diverse approaches and disciplines that apply to health care, including machine learning, computer science, robotics, language technology, computational biology, electrical and computer engineering, economics, psychology, sociology, public policy, business administration, law, and human-computer interaction.
Students must be enrolled in the Ph.D. or research-based master's degree program for a full academic year for the duration of the fellowship.
Projects at any stages, both initial and mature, are welcome.
For full details of the fellowship opportunities, visit the Center for Machine Learning and Health web page. All questions should be directed to cmlh.fellowship@gmail.com.
Looking for a Ride to Work from the North?
A group of faculty and staff from Carnegie Mellon and the University of Pittsburgh are forming a vanpool that will commute to Oakland from the Cranberry and Evans City area. The van will arrive in Oakland by 8 a.m. and leave by 4:45 p.m. Interested? Call 1-888-819-6110 (reference the ride by using V219) or email Chris Blakesley at cblakesl@andrew.cmu.edu.