March 14, 2017
Four CMU Students Vie for Campus Superstar Title, March 26
By
Bruce Gerson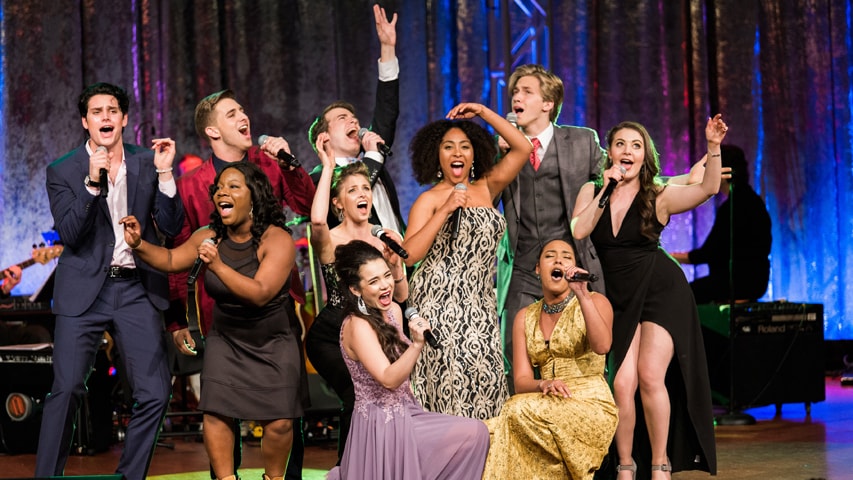 Students perform during the 2016 Campus Superstar competition.
Four School of Drama students will compete to be this year's Campus Superstar at 7 p.m. Sunday, March 26, at Carnegie Music Hall in Oakland.
Campus Superstar is an American Idol-like singing competition featuring Pittsburgh area college students. Over 150 students auditioned in the fall, and 10 finalists were selected following a semi-final round in November. Campus Superstar is a professionally produced musical spectacular, in which performers are accompanied by a full band, with all of the glamour that one would expect from a concert or Broadway show.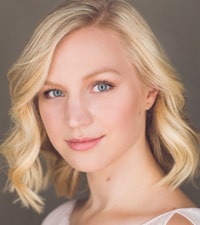 Hanna Berggren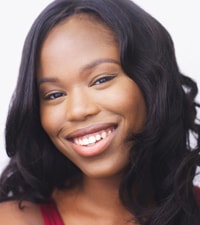 Daryl Paris Bright

Competing from CMU will be seniors Hanna Berggren and Daryl Paris Bright and sophomores Gena Sims and Ramsey Pack. Eight of the past 10 winners have been from CMU.
"I am very excited to be heading into the finals," said Sims, a music theater major who will be singing "Be a Lion" from The Wiz. "It will be so much fun performing with such passionate musicians in an awesome venue! Above all, I hope to leave the audience entertained, moved, inspired and empowered. Life is hard, but music illuminates the beauty in it all, reminding us why it's worth it to push through," she said.
"Once spring break is over, we jumpstart into rehearsals. I'm really looking forward to the experience," said Berggren, a California Bay Area native who will be performing "They Just Keep Moving the Line" from NBC-TV's "Smash."
Bright, an acting major who hails from Washington, D.C., said she was grateful for the opportunity because she never sang in front of a large crowd before.
"I've always wanted to do this competition, and having this opportunity proves that you can do anything you put your mind to," said Bright, who will be singing "Sweet Love" by Anita Baker.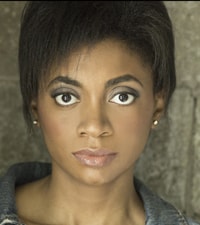 Gena Sims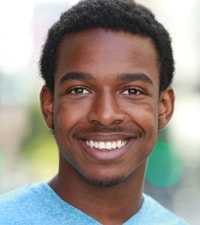 Ramsey Pack
Pack, a music theater major from Long Island, N.Y., will be singing "My Cherie Amour" by Stevie Wonder.
"Heading into finals I'm honestly just happy that I have this opportunity. I can't wait to get up on the stage and have fun getting the opportunity to perform," Pack said.
Rounding out the 10 finalists are two students from Duquesne University, two students from Point Park University, one student from the University of Pittsburgh and one student from Seton Hill University.
Student tickets are free with a valid school ID. Faculty and staff can purchase tickets for $36. Staff can order tickets through the faculty order form. Campus Superstar is presented by The Edward and Rose Berman Hillel Jewish University Center of Pittsburgh. Find out more.