March 14, 2017
Cohon Center Addition Wins Building Excellence Award
By
Bruce Gerson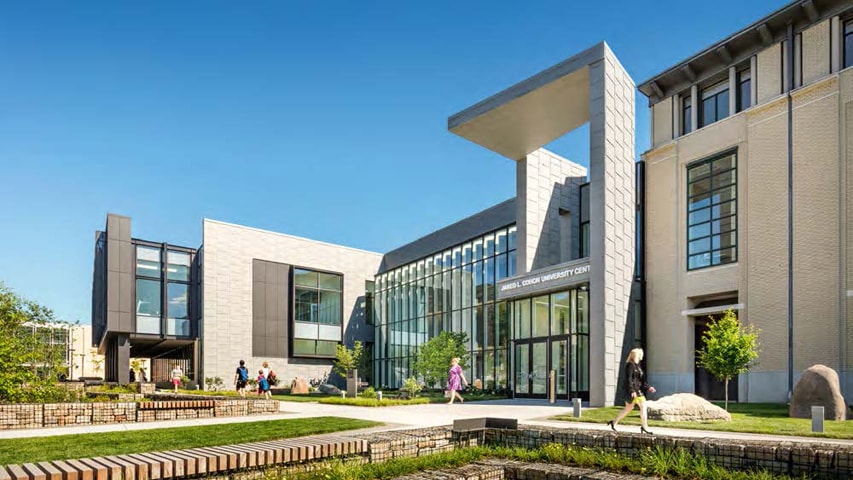 The former loading dock was transformed into a new entrance facing Forbes Avenue.
The Cohon University Center addition has won a Master Builders' Association 2016 Building Excellence Award.
Presented annually, the building excellence awards are the highest and most sought-after commercial construction awards in western Pennsylvania. The Cohon Center project, managed by Mosites Construction and designed by CannonDesign, took top honors in the New Construction Between $10 and $25 Million category. Second-place went to Schenley Place, an Oakland office building at the corner of Bigelow Boulevard and Ruskin Avenue.
The multipurpose 62,000 square-foot Cohon Center addition houses new athletic facilities, including a weight room and cardio fitness area, locker rooms, a cycling studio and two group exercise rooms. It also includes a spectator balcony above the swimming pool, a studio theater for student performance groups, a renovated dining area and new office space and conference rooms.
"This is a fantastic space that enhances campus life for the entire Carnegie Mellon community," said Ralph Horgan, associate vice president for Campus Design and Facility Development. "The project added much needed space for fitness and student organizations, increased meeting areas for students and improved pedestrian access in the building and on campus by creating a main hallway that extends from Forbes Avenue to the East West walkway."
The construction also gave the Cohon Center a new glass-enclosed lobby facing Forbes Avenue, turning the former loading dock into a stunning new entrance to the building that some have called a new "front door" to the university.
Horgan said the grand new Forbes Avenue entrance to the Cohon Center would help to serve as a connector to the Tepper Quad and the Tata Consultancy Services building that will soon be underway.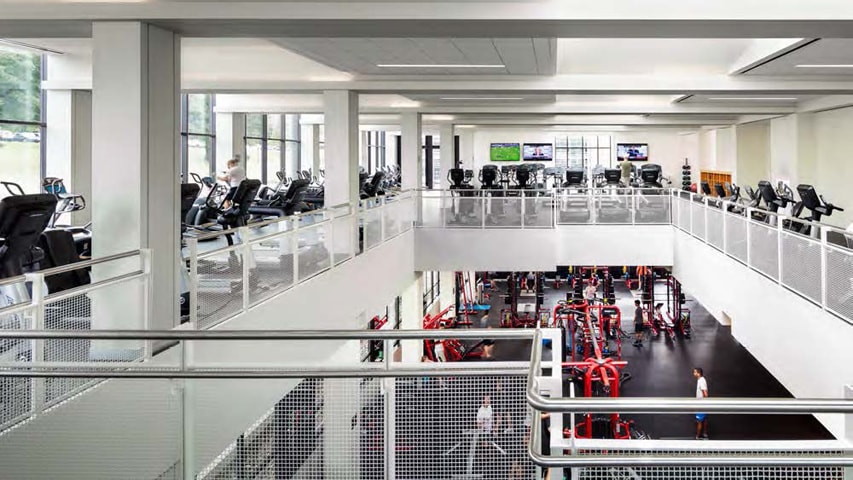 The weight room (below) and cardio fitness center (above).
"We are very pleased that given the impressive competition, the Master Builders' Association has recognized our project and our contractor for their excellent work," said Andrew Reilly, director of construction for Campus Design and Facility Development.
Reilly noted that the Cohon Center also received an award from the Pennsylvania chapter of the American Institute of Architects last fall.