June 22, 2017
Piekutowski Named Chief HR Officer at CMU
Carnegie Mellon University has appointed Michelle Piekutowski associate vice president and chief human resources officer, effective Aug. 28.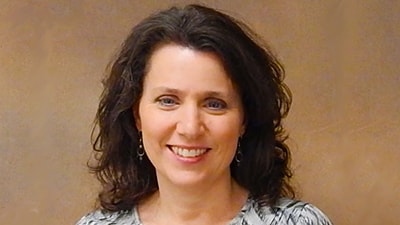 Piekutowski, who is associate vice president for human resources and chief human resources officer at Clemson University, will provide direction and strategy on issues involving recruitment and retention; onboarding and professional development; employee and labor relations; benefits and compensation; and performance standards and assessments.
"Michelle will be responsible for recruiting top talent to Carnegie Mellon University, while ensuring implementation of best practices that lead to career development and retention," said Rodney McClendon, CMU vice president for Operations. "She is an expert in human resources and understands the culture of higher education. During her campus visit, she impressed faculty, staff and students alike with her vision, commitment, integrity, collaborative approach and ability to lead strategically. We are delighted to have her join CMU."
With experience as a human resources executive and more than 14 years of leadership experience in higher education, McClendon said Piekutowski brings strong values, a proven ability to realign resources to ensure success and the passion for transformational change. He said her vision will allow Carnegie Mellon to continue as a world-class higher education employer for top faculty, staff and researchers.
"I am very excited to join the team at Carnegie Mellon University as their new chief human resources officer," Piekutowski said. "It will be an honor to work with the leadership, faculty, staff, students and human resources team. My family and I are also looking forward to joining the Pittsburgh community and making it our home."
Prior to serving in her current role, she was Clemson's associate chief human resources officer and human resources director.
Piekutowski has served on the Higher Education Recruitment Consortium advisory board and sits on the HR Council for The Conference Board. She is an HR legislative advocate for the Society of Human Resource Management and was a past president and vice president for the College and University Professional Association for Human Resources.
An expert in her field, Piekutowski has presented on best practices in strategic HR analytics in higher education, diversity and inclusion training in higher education, successful competitive compensation programs and on providing best practices in strategic HR analytics through dashboards.
She received a bachelor's degree in business education from Western Carolina University and a master's degree in human resource development from Clemson.
Piekutowski succeeds Dan McNulty, who has been serving as interim associate vice president and chief human resources officer. McNulty will return to the Office of General Counsel.