July 18, 2017
Laura Velasco Knows the Power of a College Education
By Bruce Gerson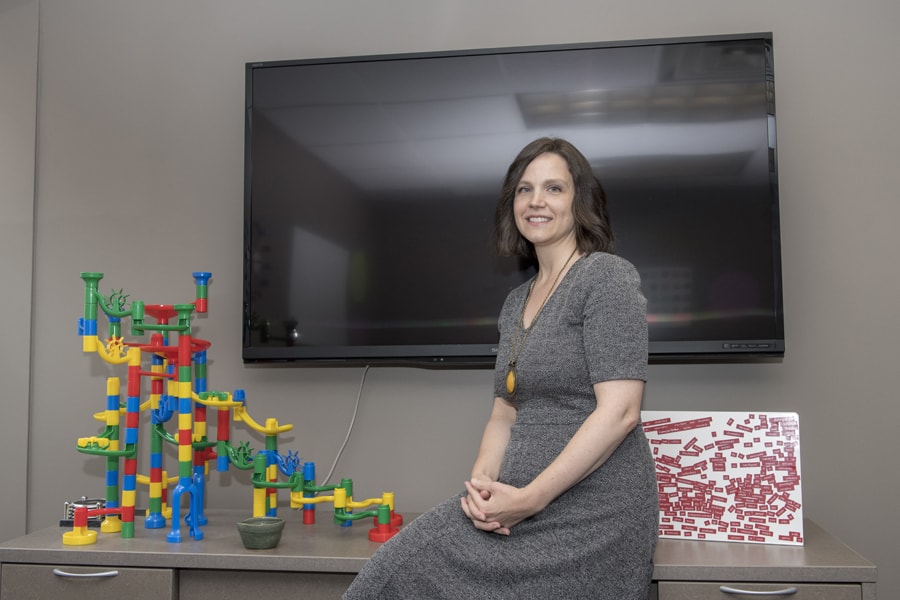 Laura Velasco knows the power of a college education.
"I saw personally how higher education can change lives," said Velasco, who as a freshman in high school saw her mother go back to college. "She was the first in her family to graduate from college, and she did that when she was a mother of three."
Velasco said a college degree gave her mother career options and financial security, and inspiration to her children.
"I just wanted anything and everything to do with higher education, because I saw how it changes lives. I want to help change lives," she said.
Velasco is one of five researchers in CMU's Institutional Research and Analysis Office. She designs surveys and studies, and analyzes the data to help her clients — colleges, schools, centers, departments and programs — make informed decisions to benefit the university community.
Among her clients is CMU-Africa in Kigali, Rwanda. Over the past year, Velasco gathered information about five master's degree students who enrolled there with assistance from a university partnership with the MasterCard Foundation. The partnership benefits economically disadvantaged students from Africa as part of the MasterCard Foundation Scholars Program. She also gathered information about 42 other students who entered in fall 2016.
Velasco conducted email surveys, in-person interviews and focus groups.
"Because it's the first year of the [MasterCard] program, we were looking to set a baseline," she said. "We talked to them about their experiences so far and their perceptions of CMU-Africa. Eventually, we want to look at outcomes."
Velasco said she was impressed with the students, who are working hard to advance Africa in information technology and electrical and computer engineering.
"Everyone we talked to there had a clear vision of what was happening. I got a jolt seeing the impact of higher education," she said.
She also was impressed with Kigali.
"It's world-class. Our accommodations were 5-star. The entire infrastructure was beautiful. Everything is very well maintained," she said.
Velasco also works with CMU-Qatar's Summer College Preview Program for high school students. She measures the students' perceptions and confidence levels about their academic readiness for college before and after the program.
Velasco is also responsible for Carnegie Mellon's annual online Factbook. She said she is now collecting new information to publish in January.
Outside work, Velasco enjoys running and kayaking, but her time is mostly spent with her 9-month-old son.
"Right now, that's all I do," she said.
Have a suggestion for the Staff Spotlight? Send it to piperweekly@andrew.cmu.edu.