July 13, 2017
News Briefs
Andy Award Nominations Due Today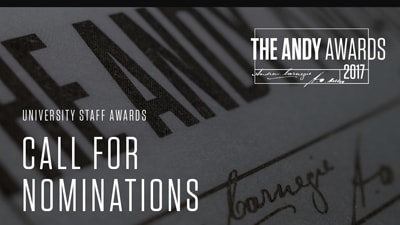 The nomination deadline for the 2017 Andy Awards has been extended and are due by 5 p.m., today, Thursday, July 13.  The university-wide staff recognition program honors staff for their outstanding performance and significant impact on the university.
Awards are given in five categories: Commitment to Excellence, Commitment to Students, Innovative and Creative Contributions, Spirit and Teamwork, and Collaboration.
The nomination process has been streamlined this year making it easier for you to nominate deserving recipients.
Learn more about the Andy Awards and nomination process.
Financial Times Ranks Tepper #8 for Entrepreneurship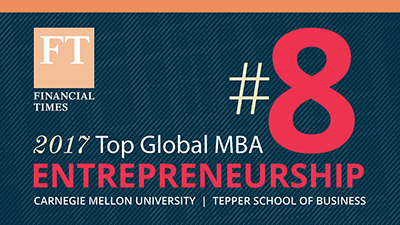 The Tepper School of Business at CMU was recognized as the eighth best MBA program for entrepreneurship in the 2017 Financial Times global rankings.
The ranking is based on information gathered from surveys of business schools and their graduates from the class of 2013 as part of the 2017 Financial Times Global MBA Ranking. Among the U.S. schools ranked, the Tepper School placed sixth in the nation.
The MBA programs were ranked on 12 weighted criteria, including the percentage of MBA graduates who started a company, the proportion of companies that were still operating at the end of 2016, and the extent to which the skills gained during the MBA encouraged entrepreneurs to start a company.
Olympians Develop "Intellectual Fearlessness" at CMU
For the third consecutive year, Carnegie Mellon hosted some of the world's best high school math students for the annual Mathematical Association of America's (MAA's) Mathematical Olympiad Summer Program (MOP).
Among the students were the six members of the U.S. International Mathematical Olympiad (IMO) team, who are coached by Carnegie Mellon Associate Professor of Mathematical Sciences Po-Shen Loh and a team of assistants. Under Loh's direction, the U.S. Team has taken first place at the Math Olympiad in the past two years.
The summer program is the team's final chance to prepare together for the international competition and gives the students the opportunity to hone problem-solving skills alongside mathematically talented peers.
During the program, students attended classes taught by professors, and undergraduate and graduate students, many who are MOP alumni. The participants were encouraged to think creatively about problems. The goal, Loh said, is not pressuring students to get the "right" answer, but to approach problems with an open mind and a critical eye.
"We want our students to develop intellectual fearlessness, to innovate creative solutions to seemingly impossible problems and advance our civilization," said Loh, who was a silver medalist in the 1999 IMO.
CMU Solidifies Leadership in Artificial Intelligence
From self-driving cars to smart homes, AI is poised to change the way people live, work and learn.

The School of Computer Science (SCS) has launched a new initiative, CMU AI, that marshals work in artificial intelligence (AI) across the school's departments and disciplines, creating one of the largest and most experienced AI research groups in the world. CMU AI harnesses more than 100 faculty members involved in AI research and education across SCS's seven departments.

Andrew Moore, dean of the SCS, is directing the initiative with Jaime Carbonell, the Newell University Professor of Computer Science and director of the Language Technologies Institute; Martial Hebert, director of the Robotics Institute; Computer Science Professor Tuomas Sandholm; and Manuela Veloso, the Herbert A. Simon University Professor of Computer Science and head of the Machine Learning Department.

"For AI to reach greater levels of sophistication, experts in each aspect of AI, such as how computers understand the way people talk or how computers can learn and improve with experience, will increasingly need to work in close collaboration," said SCS Dean Andrew Moore. "CMU AI provides a framework for our ongoing AI research and education."
"Mind Field" Explores Potential for Subtle Racism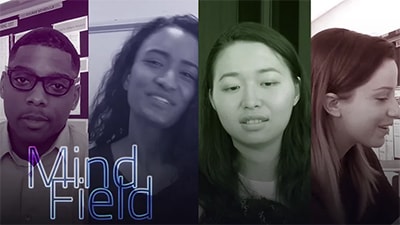 CMU students created an interactive film, "Mind Field," to explore the potential for subtle racism in questions as commonplace as, "Where are you from?" The goal of the project was to raise consciousness about race, stereotyping and inadvertently offensive comments that can occur even among friends.

"Mind Field" features everyday scenarios, such as students working on a group project or prepping for an interview. The viewer engages in these short vignettes as the third or fourth person in the scene, participating in the conversation by selecting word bubbles with responses at the bottom of the screen.

Following each vignette, the character who has been slighted by a classmate or friend speaks in a monologue about how the situation impacted him or her.

"We think 'Mind Field' will help CMU students navigate the complexities of our diverse community and contribute to a learning environment that is inclusive and affirming for all," said Ralph Vituccio of the Entertainment Technology Center.

Read more.
Oakland Restaurant Week Returns July 24 – 29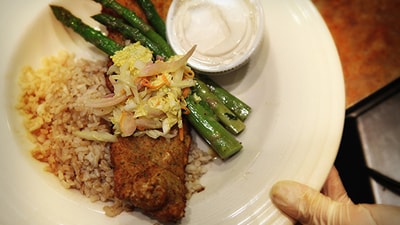 Twenty-two eateries in Oakland have teamed up to provide $6 lunches for six days, July 24-29. Diners also can enter to win free lunch for one month along with other great prizes from participating Oakland retail businesses.
Patrons can enjoy a Meatless Monday option thanks to the Sustainable Pittsburgh Restaurants Program — the Oakland Business Improvement District's way of helping to reduce the impact on the environment.
Oakland Restaurant Week features the following restaurants:
Chick "N" Grille - 121 Oakland Ave.
Fuel & Fuddle - 212 Oakland Ave.
Golden Palace Buffet - 3607 Forbes Ave.
Hello Bistro - 3605 Forbes Ave.
Lotsa Stone Fired Pizza - 3621 Forbes Ave.
Nellie's Sandwiches - 3524 Fifth Ave.
Noodles and Company - 3805 Forbes Ave.
Original Milano Pizza - 3606 Fifth Ave.
Pamela's Diner - 3703 Forbes Ave.
Peter's Pub - 116 Oakland Ave.
Primanti Bros. - 3803 Forbes Ave.
Prince of India - 3614 Fifth Ave.
Red Oak Cafe - 3610 Forbes Ave.
Sciulli's Pizza - 3404 Fifth Ave.
Sincerely Yogurt - 3400 Fifth Ave.
Sorrento's Pizza - 233 Atwood St.
Stack'd Oakland - 3716 Forbes Ave.
Sushi Fuku - 120 Oakland Ave.
The Garden Grille and Bar - 3454 Forbes Ave.
The Palace Bar and Grill - 226 Meyran Ave.
Thirsty Scholar - 3610 Fifth Ave.
Top Shabu-Shabu & Lounge - 114 Atwood St.
For more information regarding Oakland Restaurant Week, including the $6 menu options, visit www.OnlyinOakland.org.